দুরুত্ব (Distance) : A Poem of mine
দুরুত্ব
যেদিন আমি আকাশ হবো
ভালোবাসা আমার পায়ের তলায় রবে।
আমি নীলের উপমা হবো,বিশালতার সংগা হবো,
সবাই আমায় স্পর্ষ করতে চাইবে।
কবির কলমে আমার ‍জায়গা হবে,
গজনে ,বিজনে চাইবে সবাই ,দেখবে মনে-প্রানে।
হাজার নামে ডাকবে আমায়,গাইবে শতো গান।
মন চাইলেই ছুয়ে দিয়ে এতো অভিমান-
আকাশ হলে দেখেই যেয়ো পাবে পরিত্রান।
দুরুত্বের এই ভালোবাসা,মিটিয়ে দেবে সকল আশা-
ভালোবাসার জন্য জেনো দুরুত্বই মহান।
=============================================
Distance
Someday I'll be the sky
Love is rubbing under my feet.
I would be a simile of blue, a magnet of greatness,
Everyone wants to touch me.
I will be awakened by the poet's pen,
Everybody will want to see, in the thunder, in the bison.
Thousands will call me, hundreds of songs will sing.
So proud to touch the mind -
If you see the sky, you will be saved.
This love of distress will fill all hope -
Geno distress is great for love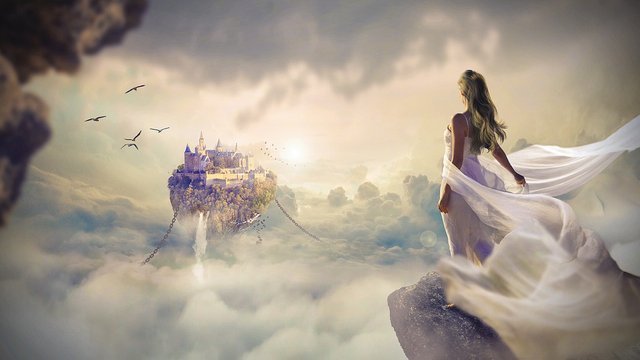 Source