YOU ARE A SPECIAL STEEMIAN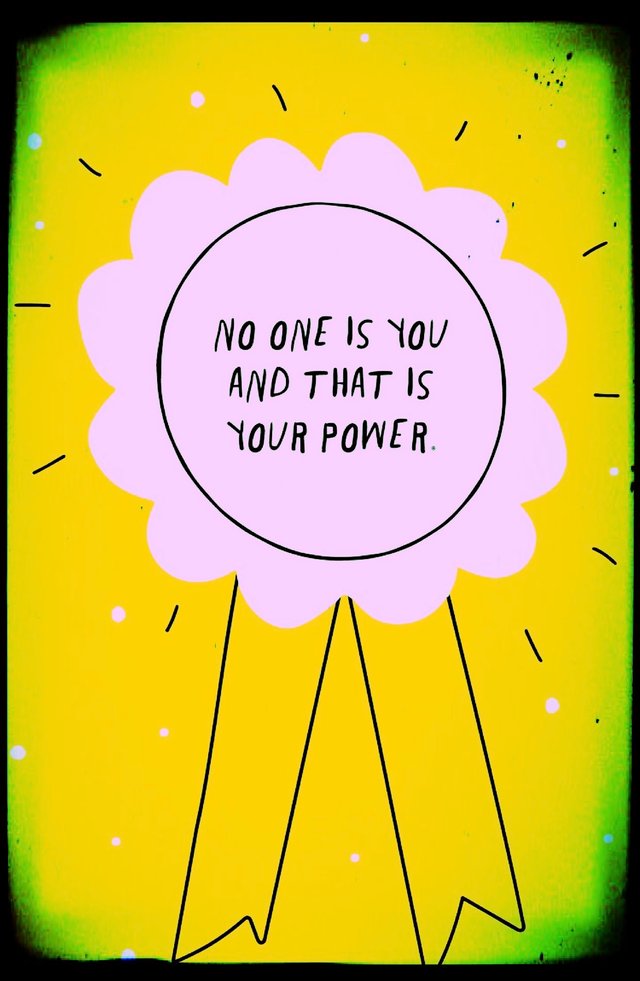 (Pinterest)

We are part of a circle of friends and friends.
We feed of each other to get where we are.
We complete what we think is missing.
Once we had steemit, APPICS,partiko, busy,steempeak,
We thought we were heading for greatness.
SMT is on the horizon for years.
And then price drops.
Staffs were let go.
It was big news but you as a special steemian
Stay put.
You decide to go through and be there for all.
You cannot wait and then thanks to all the smart minds we have steem-engine.
Steem-engine is the plan put in place by SMT.
To make thing quicker
A side chain technology run by steem blockchain came to life.
2019 is a revival for steem blockchain.
Price is still low but it doesn't deter steemians away.
Here we have the power of tags and a tribe power by steem blockchain
Out of nowhere you are busy to post.
You can earn from different tag.
Before you know it almost one million steem was converted to steem engine token.
Quite a few tribes emerged and they are doing a good job.

Me personally and all special steemian do follow them closely.
I can name a few cause I can use them.
#steemleo is the circle for investment and a way to generate more in the financial sector.
palnet is a clear tribe for everyone to post, steemit 2.0.
#sportstalk is sport. We breathe it like air. That is the place I spend a lot of time.
#tunes and #reggaesteem are the music sphere. Big difference for #reggesteem you can post anything related to reggae.
#photostreem is a tribe for photo mania. They are crazy about monotone shot. It is like a rainbow over there. Just share what you own.
#neoxian for me is like a planet. A word where you focus on the well being of all neoxian citizen.
They tend to help each other with their bank.
#lifestyle if you separate this word in two you have an idea about it. Life includes everything in a limitless way and you can do it with style.
#stemgeek is straightforward. There is a meaning for STEM. If you are into math, technology or anything that can make you think more than you want, please write in this tribe.
#actnearn is like the name that push you to do something in order to get something back.
You act right and you will earn the fruit of your work.
#dblog is the new kid on the block.
Posting, blogging is what we do in this blockchain. Too early to see how far they will go but I can smell success for them.
There are more tribes out there but some are very tight to a certain group and I am trying to know them better.
Like I said we are a circle of friends and friends.
We are searching always for more.
#sct and #zzan are two tribes that focus on everything but tend to drive to a specific part of the world.
I like their approach of sticking together.
#upfundme is right there trying their best to move up the line.
The name is catchy. And a lot can be done with this tribe.
There are many more tokens I can post about.
I would love for you special steemian to look for them at steem-engine.com.
You will find reason to put down your fear and see the potential steem has.
2019 is about to say bye.
SMT I mention earlier could be a reality this year.
Live testnet is underway.
I know you are so special cause you are continually learning the aspect and how to maximize your input in this affair.
Making more steem is what a special steemian will do and power up.
We want $5 steem we need all of you to focus on the positive side of this blockchain.
You are special for a reason.
Let us make it happen!
Posted using Partiko iOS