Cambridge Meet up **Update change of location**
Hello folks and welcome. This is just a gentle reminder that the Cambridge Meetup is on for tomorrow. Sunday the 15th of September 2019.
Cambridge Meet up time and date
Sunday 15th September 1:00 PM
New location:
The Ibis Hotel cafe opposite the train station
This is an update on the Meet up post
Please do come along and put a face to some of the usernames. Cambridge has a lot to see and do and you can choose whatever you would like to see. Meeting at the pub makes sense in case anyone wants lunch or a drink but you are free to do whatever you wish.
Personally I prefer to just have a chat and that is much easier when you have a seat :-)
@molometer chatting about steem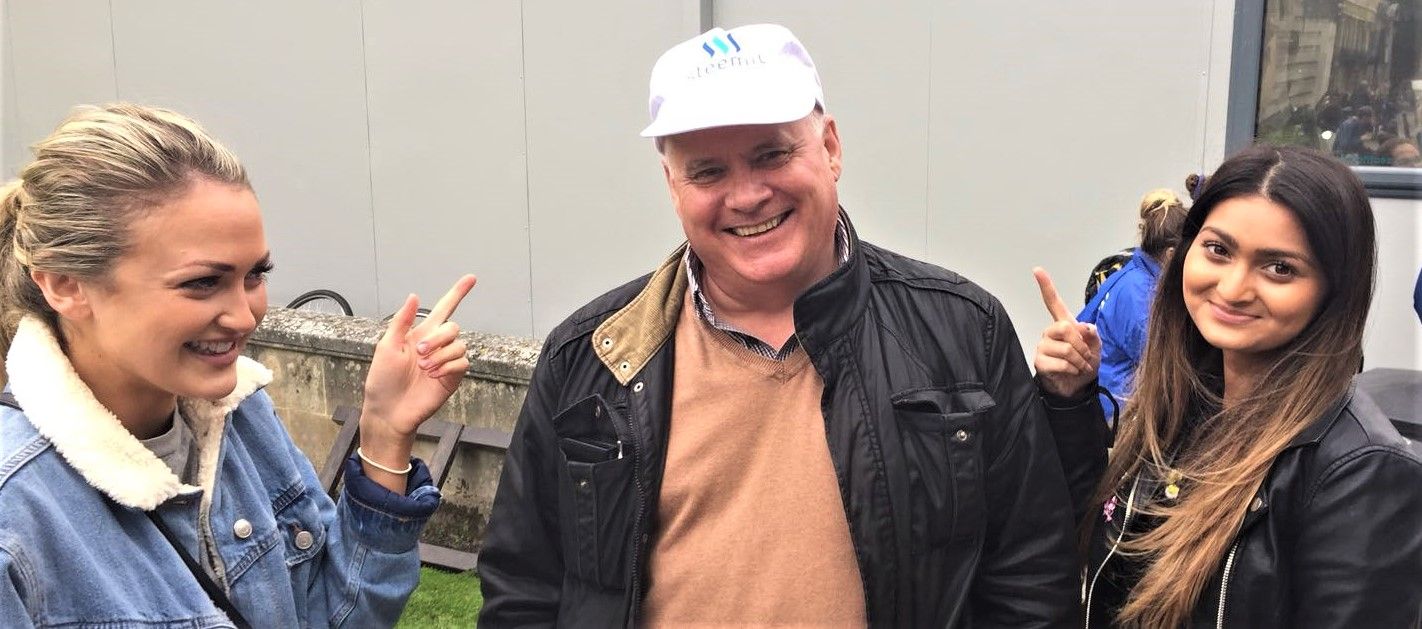 Cambridge Meet up time and date
Sunday 15th September 1:00 PM
location:
The Ibis Hotel cafe opposite the train station
Many thanks to @pennsif for creating the list of active UK steemians. Look them up and see if you would like to follow them.
Current Active Steemians in England @ 25 August 2019 [111 + 4 expats]
London & the South East (39)
@adetorrent, @atomcollector, @basilmarples, @bleepcoin, @breadcentric, @chris-the-batman, @cryptogee, @donatello, @dronegraphica, @earthkind, @ezzy, @gillianpearce, @hockney, @hopehuggs, @justyy, @kabir88, @lloyddavis, @maneco64, @markangeltrueman, @mentalhealthguru, @molometer, @nakedverse, @nanzo-scoop, @nickyhavey, @pjau, @rea, @redrica, @rod.crisafulli, @scalextrix, @sergiomendes, @simonjay, @slayerkm, @stav, @steevc, @stimp1024, @teodora, @ultravioletmag, @veritanuda, @winkandwoo @kgakakillerg
The Midlands (16)
@abh12345, @article61, @cryptofunk, @dickturpin, @howardblott, @knightswood, @martaesperanza, @maxrwolfe, @neopch, @opheliafu, @revisesociology, @rimicane, @shanibeer, @skaarl, @starkerz, @ura-soul
The South West (4)
@jimbobbill, @perceptualflaws, @sunsethunter, @ukbitcoinmaster
The North (24)
@anarcotech, @artonmysleeve, @ashtv, @bingbabe, @calluna, @c0ff33a, @cryptocurator, @darrenclaxton, @ebookwriter, @father2b, @gaby-crb, @goblinknackers, @lastravage, @mckeever, @mikefromtheuk, @pcste, @radicalpears, @raj808, @slobberchops, @someguy123, @stephenkendal, @stevenwood, @teamhumble, @vibeof100monkeys @jamesgoddard, @the.pigeon.post
Scotland (8)
@barge, @camuel, @epicdave, @fiftysixnorth, @johnkingwriter, @meesterboom, @natubat, @screwballpsyche
Wales (13)
@cryptocariad, @elizabethharvey, @louisthomas, @pennsif, @pumpkinsandcats, @stevejhuggett, @stevelivingston, @theadmiral0, @theceltictraders, @theturtleproject, @timothyallen, @wales, @welshstacker
Northern Ireland (1)
@silverstackeruk
Somewhere in the UK... (6)
@britcoin, @jonathanyoung, @raymondspeaks, @surviveuk, @tremendospercy, @ukprepper
Expats (4)
@cryptoandcoffee (South Africa), @livinguktaiwan (Taiwan), @minismallholding (Australia), @seanreilly (Russia)
Cambridge is a very photogenic town and be sure to bring a camera. It is a small town so you can get around very easily on foot or take a punt boat out on the River Cam.
Train services from London Kings Cross are regular and fast. Just 48 minutes. I am looking forward to meeting you and hearing your views.
I will be doing some video interviews for Dtube and YouTube if you would like to share your thoughts, questions and ideas.
See you tomorrow.