How to transfer DWD from steem-engine to drugwars account?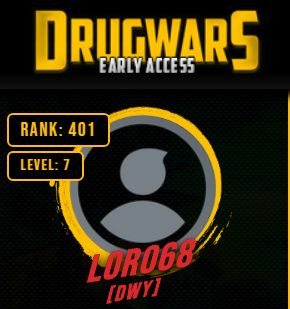 Dear friends
as per my post title, is very strange how there is not a button deposit in drugwars account.
You can find in market menu withdrawal and buy coins, but I do not know how to deposit, somone can help me?
Regarding my account in drugwars, as you can see I am tragically fall down and I would like to take my fews DWD to use them to buy some more building in order to go again in a decent ranking position.
What are you doing with your DWD?
I see the value is too low to make some trading, so thats why I would like to use them in drugwars account, but I do not know how to deposit it.
Finally thank you to our friend @intellihandling for the mention (first time he forgot me...) as one of the best 5 gang contributors, anyway as I explain you there are some users that have much more better ranking than me but they do not deposit for gang development and this is a pity, I hope our boss @kobusu will solve it.