Lately my mind has taken up the subject of when I started accumulating Bitcoin.
You see, I started trying to mine BTC back in Dec. 2009.
You read that right, about 4 years before most of the crypto "experts" you see around and about.
So that's a lot of BTC I would now have, had I kept it up. But I didn't.
Regret?

So of course a part of me can go to a mental story of regret quite easily. Those are life changing amounts of money, assuming I'd sold at the previous high of around $20k.
Now in reality, it's pretty likely I would have sold most if not all of it as soon as I realized there was a market for trading into USD, which seems to have become fairly developed at around $3. Or I would have sold after the Mt. Gox breach, since I might have lost faith in the safety of what I had and want to lock in gains. Who knows.
What is likely one way or the other is that if I decide to go down a path of regret, no matter what I might have done at this point or that point, life would have given me ample fuel to feed the regret fire.
Why?
Because life is always feeding our dominant story. We actually are the gods of our own lives, whether we realize it and own up to it or not.
Gratitude?

Instead what I've tended to feel is gratitude.
For one thing, I've been able to take advantage of now being 100% convinced of the future of BTC, so it's easy for me to buy dips without any inner tension.
For another thing, I like the person I became and the skills I developed over the last 10 years NOT having BTC running my life.
And it definitely would have run my life had I actually built up a huge stash I could carry forward over a decade starting in 2009.
But that was the year I started my first successful business.
I learned to have a global workforce, work with huge clients on half million dollar projects, invest successfully in a few asset classes, and master the inner game of well-being. I also helped a lot of people along the way. I grew in all sorts of ways, largely out of necessity if I wanted to be able to live a life of financial freedom.
If instead I had wound up making no regrettable actions that lost my BTC price appreciation potential, and actually amassed that huge wealth when BTC was at say $3k per coin, I would have short circuited all that development. Instead of focusing on honing skills I could sell to others in a business, I would have been focused on waiting for BTC to appreciate! I would have been externally focused, rather than seeing the development of my self as the path to happiness.
Yet isn't the development of ourselves the point of this game called human existence?

Don't confuse wealth with well-being. It is the second that has primacy. Indeed, it often brings about the first over time.
We don't want to be the unhappy, insatiable rich. We want to be happy, fulfilled people who have a concept of "enough."
You

Here is my invitation to you: As you travel down the roads of life, don't regret anything. Look at the choices you've made in life as those that were necessary to help you keep expanding into the person you came into this world to be. There is no amount of money that can take the place of the value of that. And once you really get that, you will find that all the money you could need to keep expanding will show up exactly when it is useful for it to.
This is supposed to be a fun journey. The final destination isn't nearly as delightful.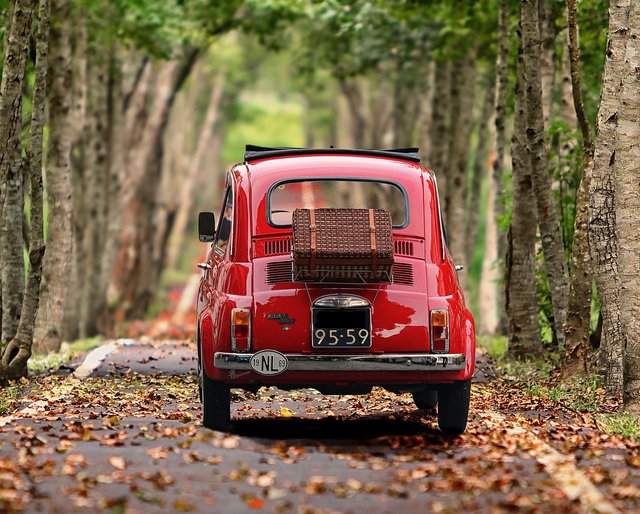 Source