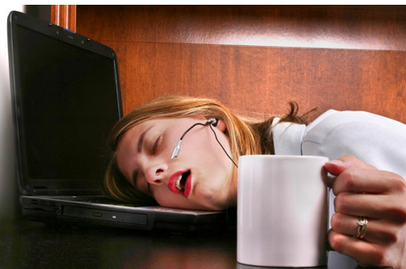 Have you ever felt so tired during your workday that you could just fall over on your desk and sleep??? 
It has been proven scientifically that a person can not concentrate on one thing for more than 20 minutes-45 minutes at most. By taking a power nap of only 10 to 20 minutes you can increase your productivity with at least 80 percent.  
A power nap boost your energy levels and make you more alert.  You would also be able to wake up easier if you only sleep for this short amount of time. Sleeping for longer than 20 minutes can make you feel a bit groggy and make you feel like you have a hangover.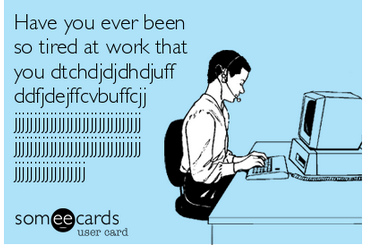 Personally I feel that a power nap should be compulsory for everyone who works in an office everyday.  Even more if you work on a computer daily.  A companies' productivity would definitely increase if everyone is rested, and there will be less mistakes.  
Some tips on taking a power nap
Save your power nap for between 1 pm and 4 pm. 
Totally shut down.  Clear you mind and concentrate on resting. 
Listen to some relaxing meditation music.
Find a good place to rest.  If your office is too busy then find a spot to go and rest. (The bathroom is usually a quiet spot and might just be the place to rest without being disturbed)
Let everyone know that they should not disturb you for the next half an hour. 
Use part of your lunchtime to power nap.  Don't go out for lunch.  Pack a lunch from home,  and that should give you some time to work in a short nap.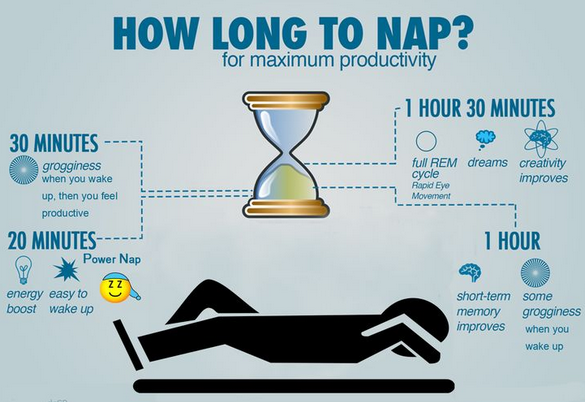 Try it you will feel great afterwards!