Hello Buddies,
How are you all doing?
I just want to give an update about couple of booster packs I brought for Steem Monsters and also about the Daily Quest I completed and the cards received.
Steem Monsters:
I just brought 2 Steem Monsters beta booster packs and those were good enough to get an Epic and few Rare cards and here are the cards: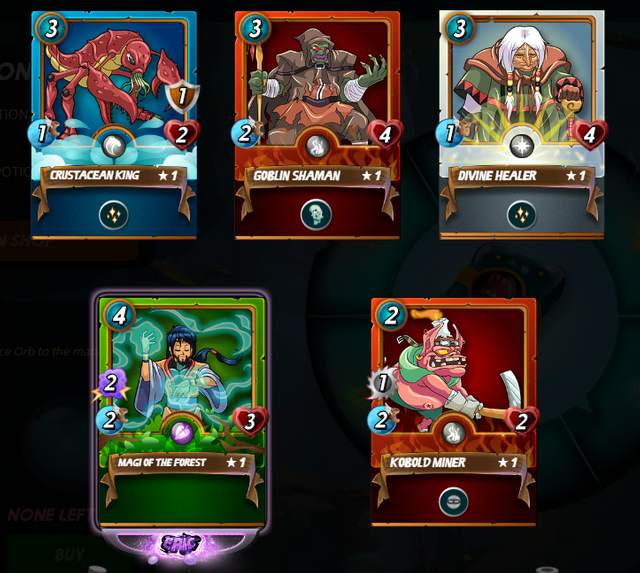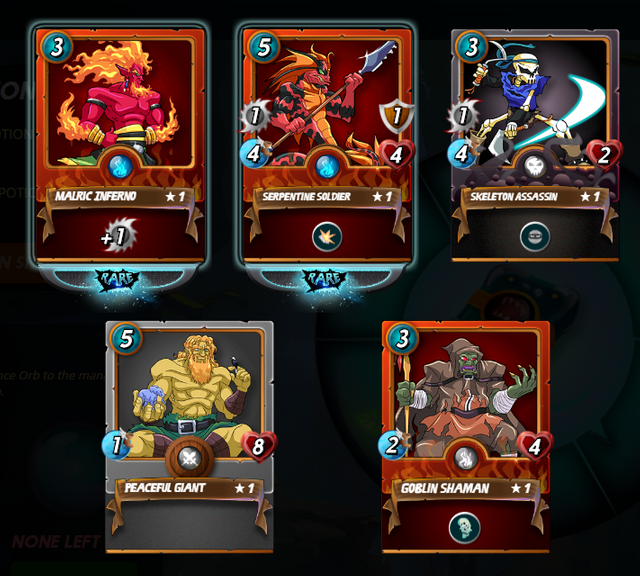 An Epic MAGI OF THE FOREST and those 2 Rare cards from Fire splinter are nice enough although none of those helped me to upgrade a card.
These are still early days for Steem Monsters Guilds and also will take some time to understand those fully.
Daily Quest today was with Fire Splinters and it was quick to complete the quest and cards like on many days, were average ones without any Rare or better cards.
Cricket - India vs West Indies ODI's: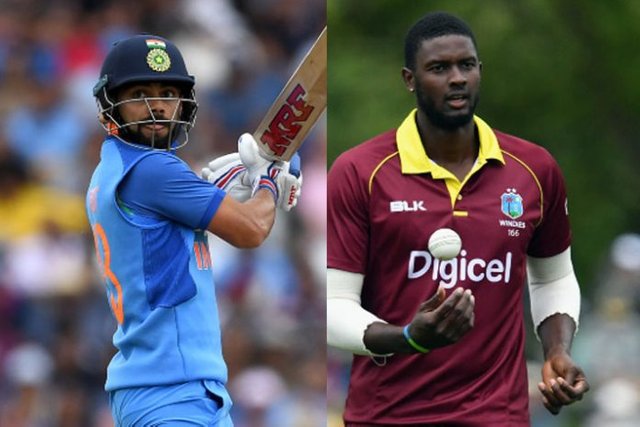 Source
Today, India is playing West Indies in the first One Day International match at Guyana with India winning toss and asking West Indies to bat first.
Rain has stopped the play with West Indies at 9 runs from 6 overs they have faced from Mohammed Shami and Bhuvneshwar Kumar.
ODI's should be interesting ones between India and West Indies as West Indies pose a good batting lineup with few all rounders and their bowling at home will also be a threat to India.
India is trying with some young players in this series by resting some of the key players and should help the youngsters to get some match experience against quality bowling.
As for as West Indies team is concerned, Chris Gayle seems to have announced that this will be his last home series and so, he should be eager to get some nice scores in-front of his country fans for one last time.
Other Updates:
Well, not sure how many of you are already doing this, I just got to know about earning different coins and also the possibility of using more than 5 tags with 10 tags used from steempeak.com website I used yesterday for writing my daily blog.
I could see that I have earned coins like Neoxian, Leo, SPT, SCT along with regular Steem earning.
If you aren't already doing this, you can do so to earn different tokens.

Thanks for the votes, comments and resteems.
I am a proud member and supporter of below communities:

Do you use eSteem?
eSteem is a Mobile📱& PC💻 app. for Steem with great features. Also, you get Incentives posting through eSteem apps.
eSteem Spotlight; eSteem provides rewards for it top users in Leader Board with most Posts, Comments and Highest Earners.
---