Watercolor painting ..."Lost Kingdom"...
Hello dear Steemit art fans,
I would like to present my yesterday painting that I have done after our evening walk at a beach. From our side we could see a county called Kingdom of Fife, as it was evening and grey cloudy day, the land was looking very grey too, somehow there was not much lights on. Therefore I have had this name for my creation.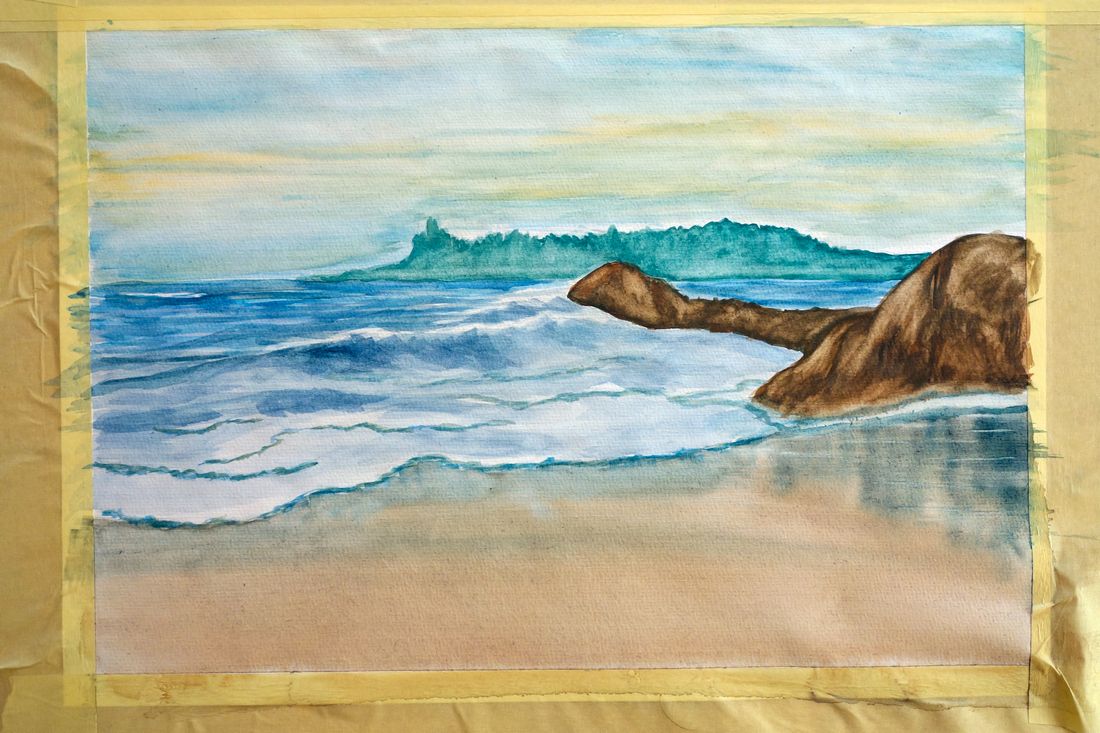 This is first time that I used watercolor for sea scene. I was a bit anxious as I have had no idea how the result will be.
All together it is not bad but I have found few things that I need to improve in future.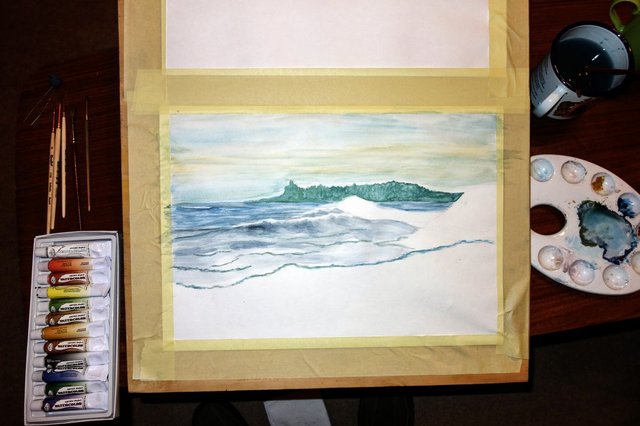 I hope you enjoy this painting and thank you for viewing my post :)