Monarch butterfly painted in oil
Mariposa monarca pintada en oleo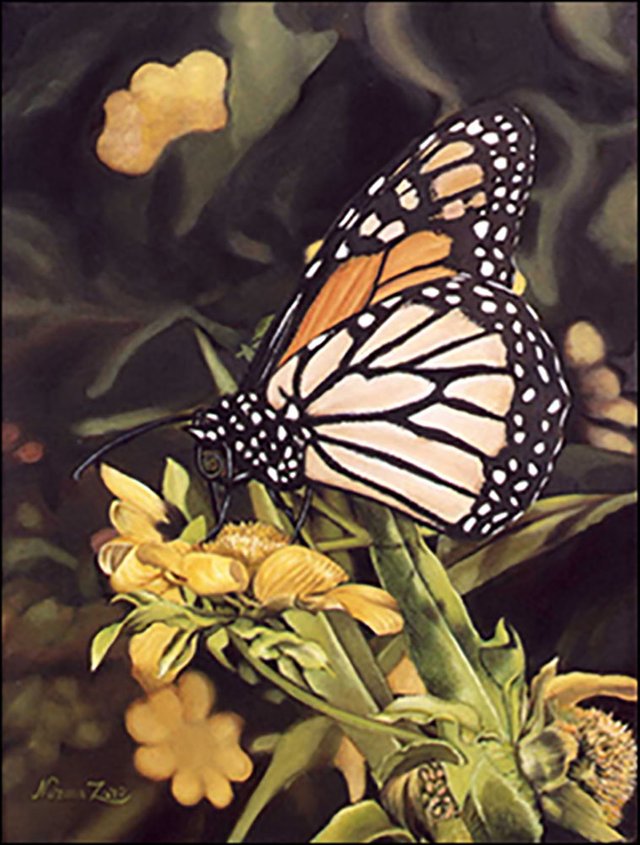 oil on canvas 35x45 cm
The butterflies are beautiful and ideal to paint for their great color and delicacy. I did this intimate some years ago but I like it a lot, that's why I show it to you now.
** Las mariposas son hermosas e ideales para pintar por su gran colorido y delidadeza. Esta íntura la hice hace algunos años pero a mi me gusta mucho, por eso se las muestro ahora.*
Thank you very much for watching my artwoks !!!!
Mi website: http://normazaro.com/