Curious cat painted in acrylic
Gato curioso pintado en acrilico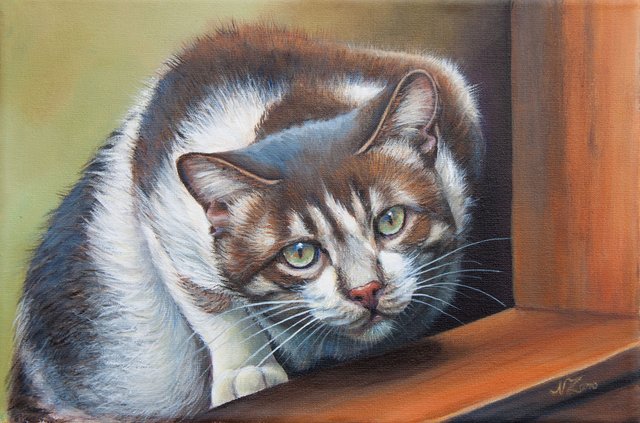 acrylic on canvas 20x30 cm
Cats are curious by nature and that sometimes puts them in trouble. This is a neighbor cat that spies on me and I take advantage of it and I take it as a model for my painting. It is a beautiful cat!
Los gatos son curiosos por naturaleza y eso a veces los pone en problemas. Este es un gato vecino que me espia y yo aprovecho y lo tomo como modelo para mi pintura. Es un bello gato!!
Thank you very much for watching my artwoks !!!!
Mi website: http://normazaro.com/