My Latest Still Life Painting ("Trash Panda #2") & its Development
My Latest Still Life Painting ("Trash Panda #2") & its Development
---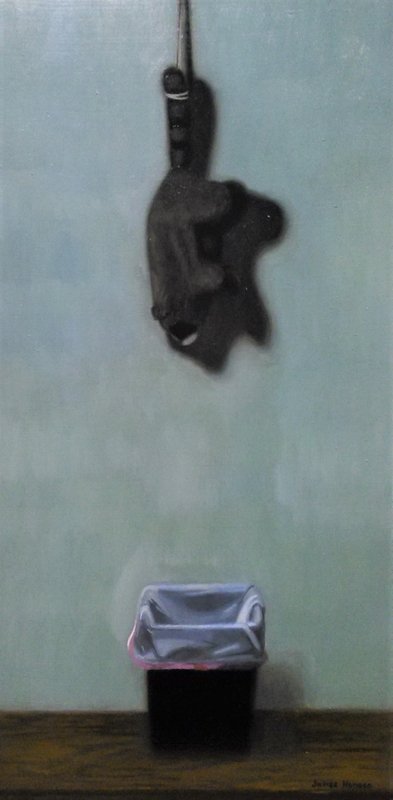 Trash Panda #2
12" x 24"
Oil on aluminum panel
---
Greetings Everyone,
Today in this post I once again wanted to share one of my latest paintings and its process in how it developed.
This work in particular I have found to have been very enjoyable and inspiring in that I've been wanting to incorporate more animals into my work. It is work like this that makes me wish I lived closer to a taxidermist, museums and even a zoo. In this painting I obviously have chosen a plush version of a raccoon to aid in the humor, but in the near future I hope to be able to work with the real thing.
So here we go!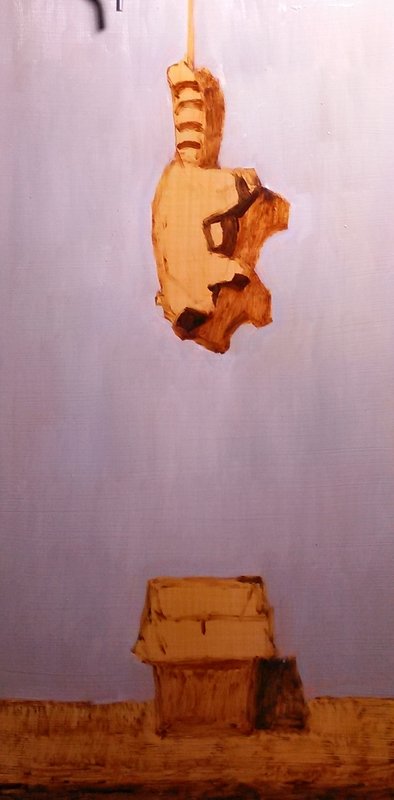 In the beginning I started with a thin and quick imprimatura drawing with burnt umber. I then massed in the background to start defining its context. I added a little drying medium to the paint so that I could continue to work without having to wait.
---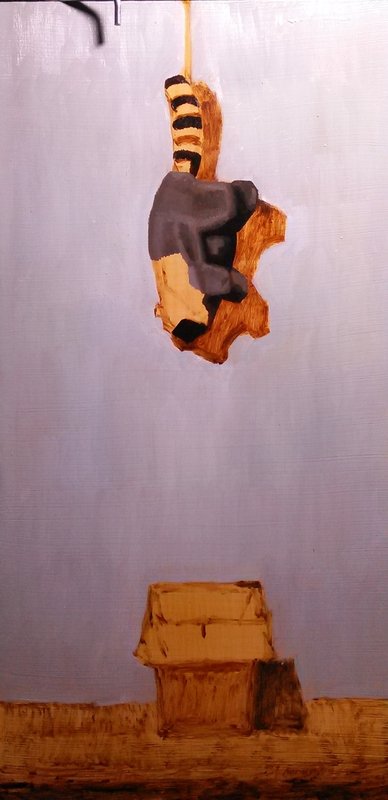 Using some premixed value strings consisting of burnt umber, raw umber and ivory black I then started to lay in some of larger and darker shapes of the raccoon. At this stage I made sure to keep some tight control on the edges where it met its cast shadow. The reason being that I wanted to keep the shadows "open" as I was unsure of its value and temperature. I wanted to keep my shadows thin without risking too much build up by second guessing.
---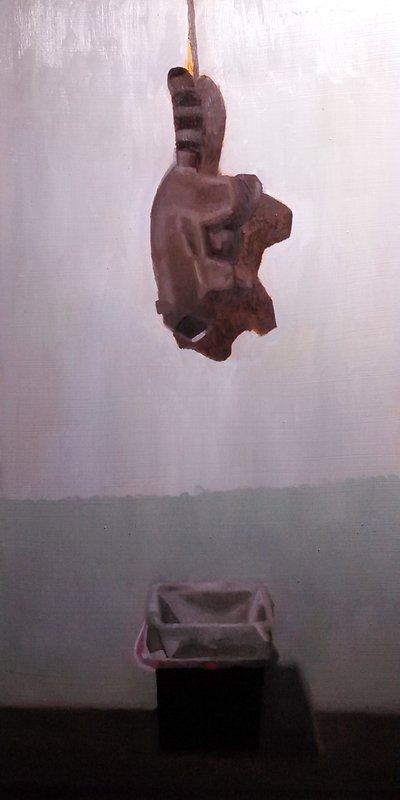 Now that I am at a stage where I have the painting completely covered, I now have a better idea and control as to how and where I wanted to take it. After working on the ground plane I decided to work my way up readjusting the thinly painted wall I worked on before.
---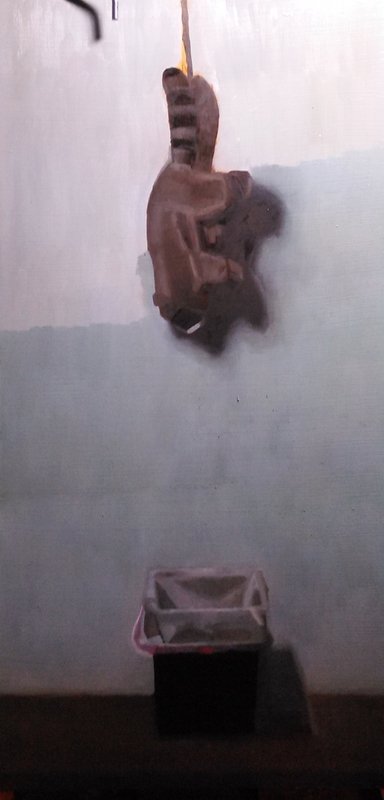 At this point as I was reaching around the areas where the background reached the edges of the raccoon and its cast shadow, I made sure to keep them soft and remained aware of the transitions that reached away from the shadow.
---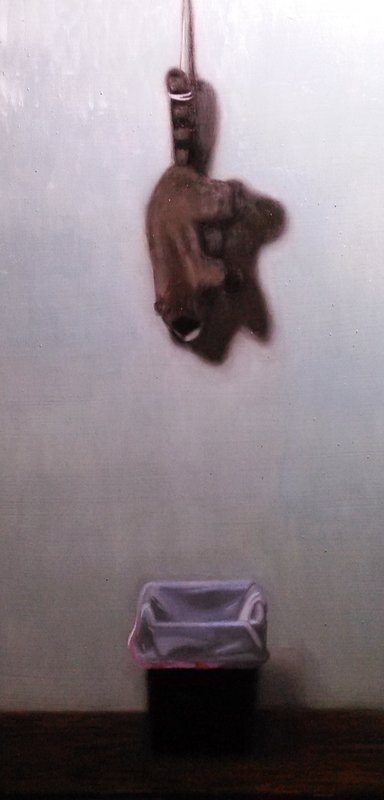 Now that the wall was covered, I then at last I chose to rework the raccoon again. Still being very sunken in I then oiled out the area to revive the colors and refined some edges to bring out some of the details of the fur.
---
..Aaaaannd it's finished!!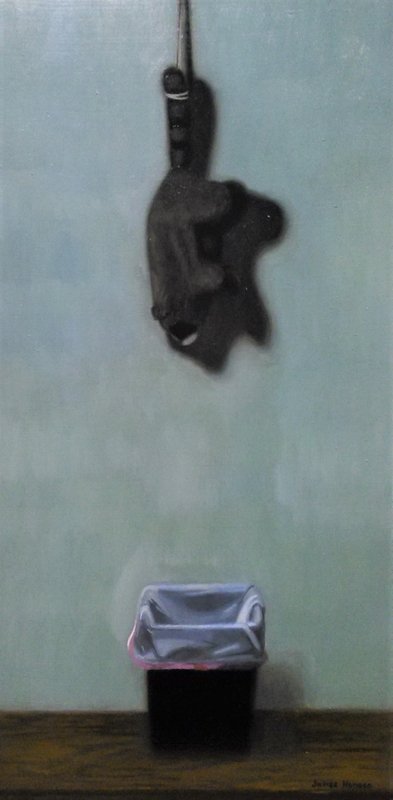 ---
Thanks for reading Everyone!
-James Hansen