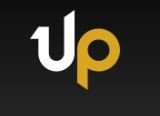 1UP is a decentralized social gambling platform built on the Tron (TRX) Blockchain. The goal is to provide a safe and secure place for users to enjoy 1UP games.
Game:
All users start at 1% ROI. Each day the percentage powers up by 0.02%, if dividends are NOT withdrawn. If users withdraw from the ROI at any point their percentage gains are lost and they are reset to 1%. The daily percentage is capped at a maximum of 2%.
Reinvesting DOES NOT reset your percentage.
Users can withdraw 50% of their TOTAL invested amount at any time. 50% will go to the User and they will no longer be able to draw NEW dividends from the contract. Think of this as a GAME OVER feature. The other 50% will remain in the contract for all the other users to benefit from.
Website: Soon
Telegram: https://bit.ly/2IvvdJd
Twitter: https://bit.ly/2I5A9o5