Winter vacation is soon coming to an end ... but I still have time for some few more pictures. Thursday evening (yesterday) I went to an island with the name Ytre Vassholmen. Ytre means outer, so naturally there is also a neighbour island Indre Vassholmen. Also, "Vass" is an alternative word for water, those islands are known for having fresh water wells.
Some sailing association (Bærum Seilforening) owns the harbour and the club house there, but the harbour, grills and picnic tables are free to use by anyone.
This boat seems to be permanently left there. As I said earlier, we have very little tides in the Oslo area, and in the inner Oslo fjord the weather often plays a bigger role than the tides. Now we've had high pressure for a longer period, hence low water. Seems a bit too low for this boat: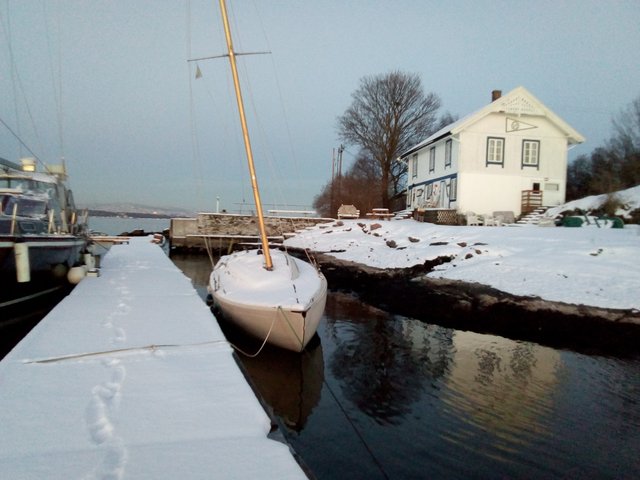 It's getting too dark to take photos ... but managed to get two not so bad shots. This is from the north end of the island, direction towards Oslo. I guess the ferry belongs to Stena Line, coming from Hirtshals.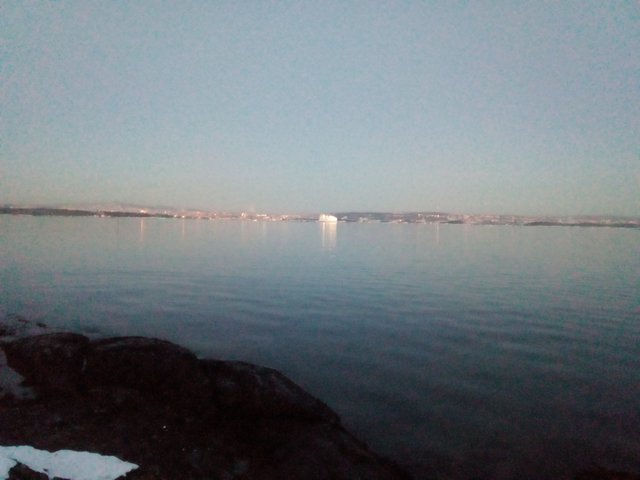 The south end of the island. Sun was just setting.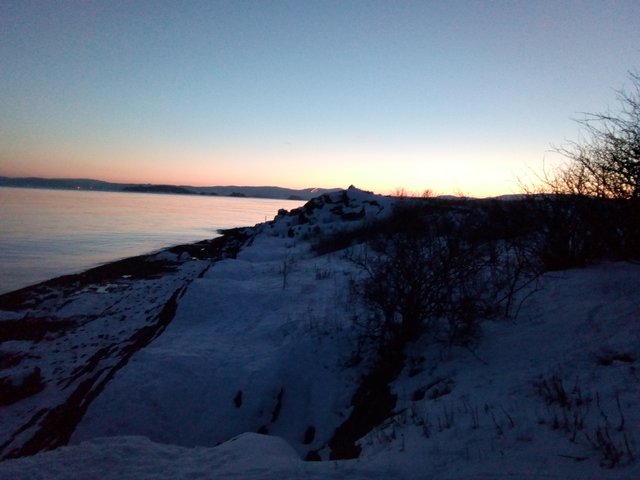 We have a problem with the heater; woke up to 1C the next morning. My wife was complaining a lot. Eventually managed to remove some parts and managed to start it up again today, luckily.
I went in land in the morning to take some more photos. Here is the club house of the sailing association.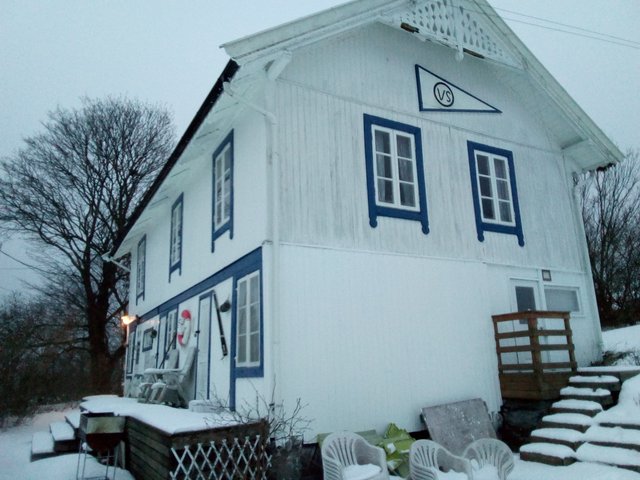 One picnic table on the hill. View of Indre Vassholmen and Snarøya. There are some 20 persons living permanently on Indre Vassholmen, most of the families there have lived there for many generations. They have to use boats to get anywhere, including school and kinder garden. Some very few times they're stuck either due to sea ice or bad weather.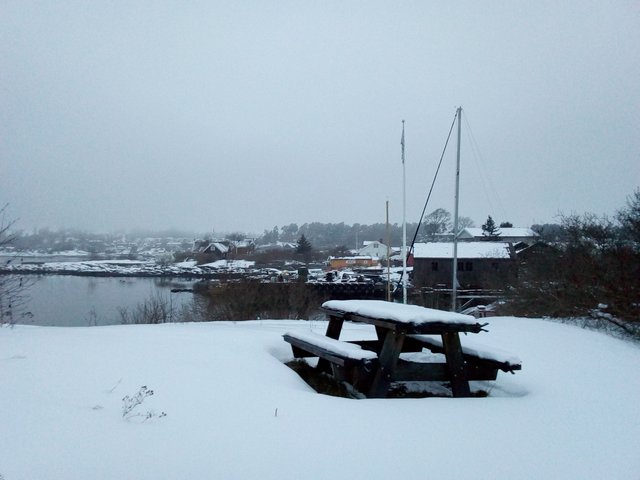 This house can be rented for arrangements.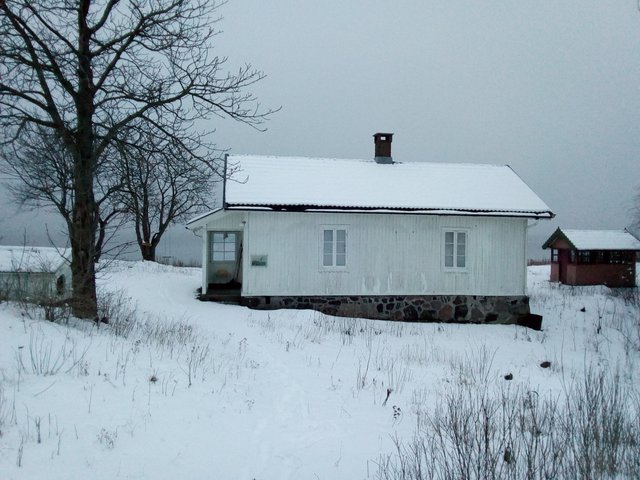 Quite foggy morning - on this photo one is supposed to see land behind - Nesodden. It's considered very unsafe to go between those two sticks with a boat.
There were no birds here in the evening, but now I apparently managed to stir up some activity.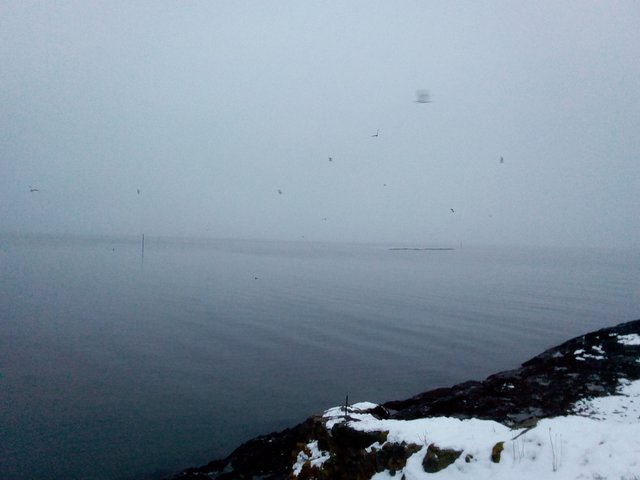 In early summer, half of the island is no-entry area, one shouldn't disturb the birds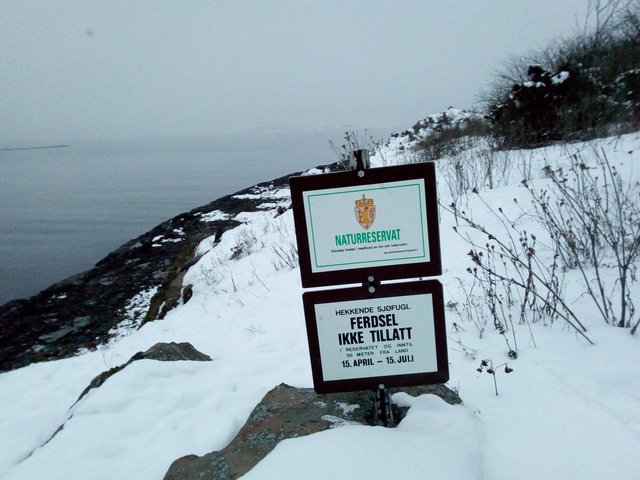 There were no human footprints on the island except my own - but lots of footprints and wingprints from birds. Some places the snow was even hard due to all the bird activity.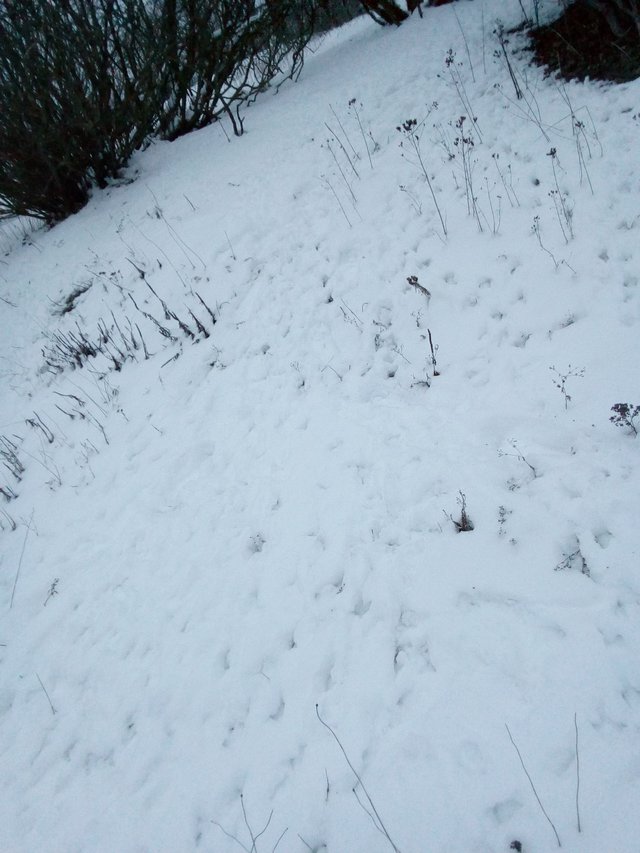 It looks a bit like the birds live in this house; many footprints going in the direction of the door.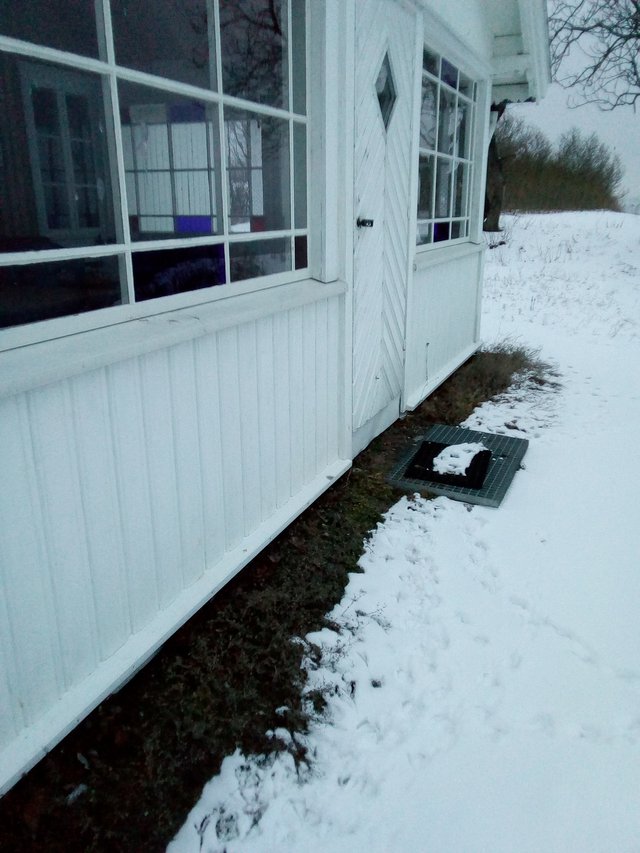 Departure time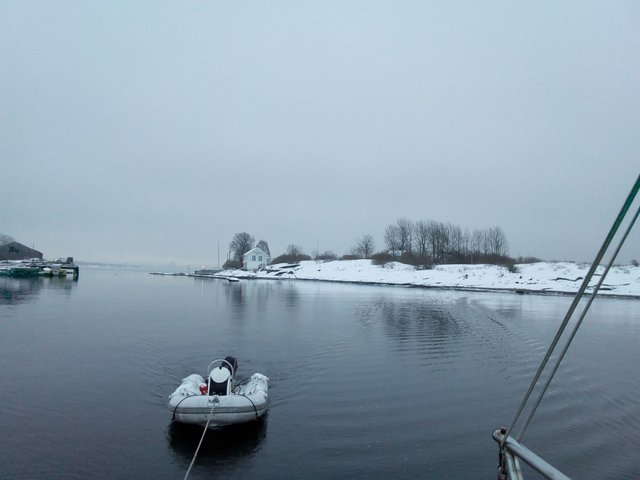 Indre Vassholmen. It clearly has one backside, with derelict buildings and lots of junk, and one better-looking frontside.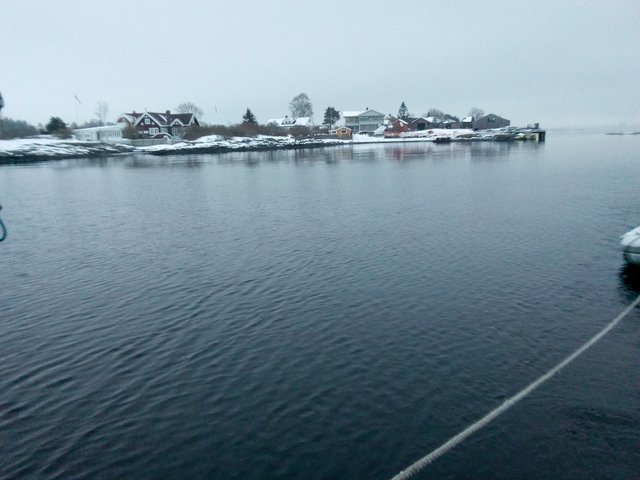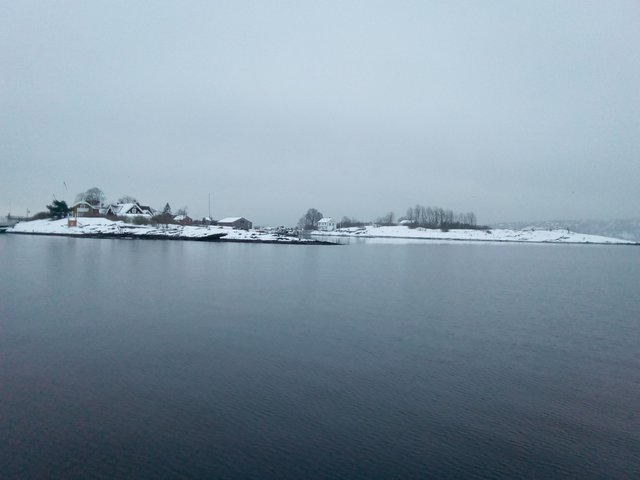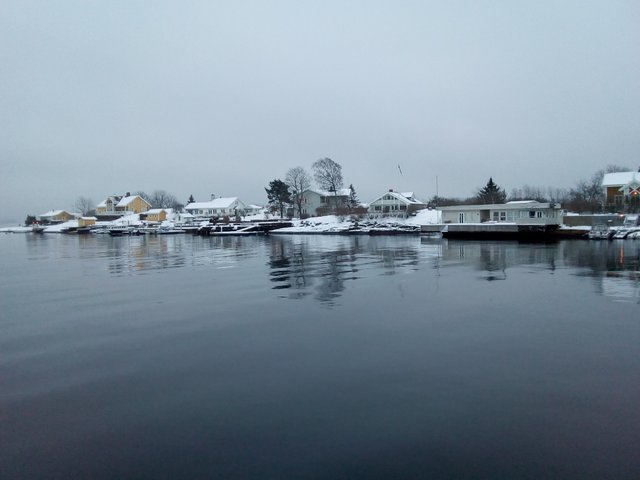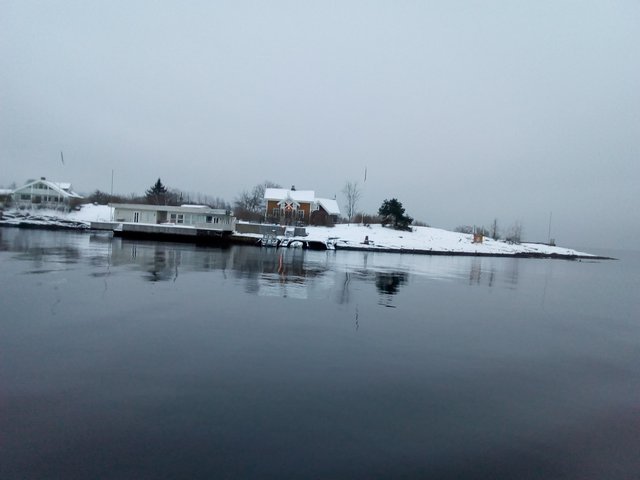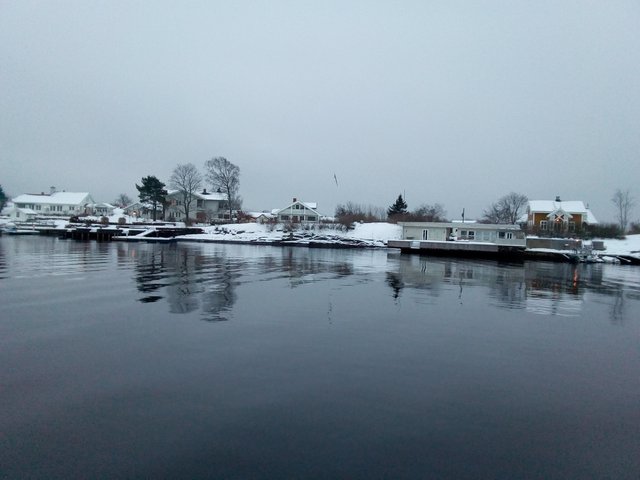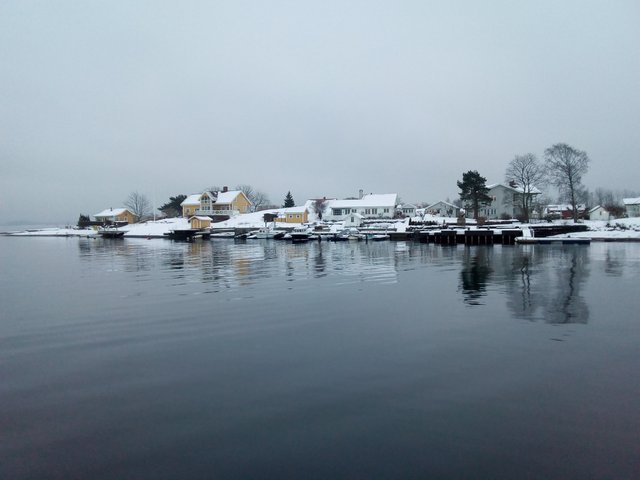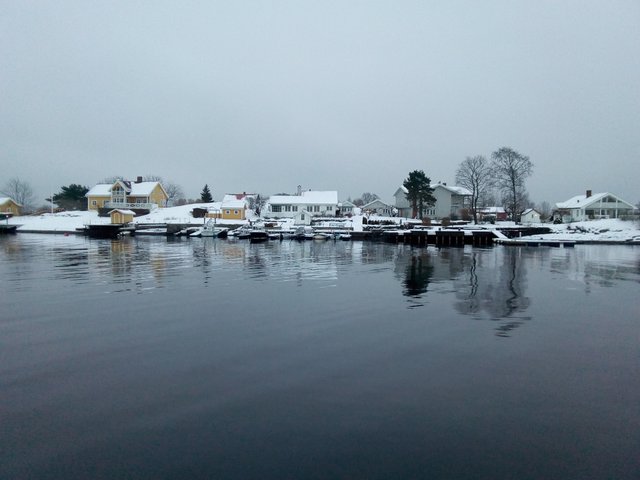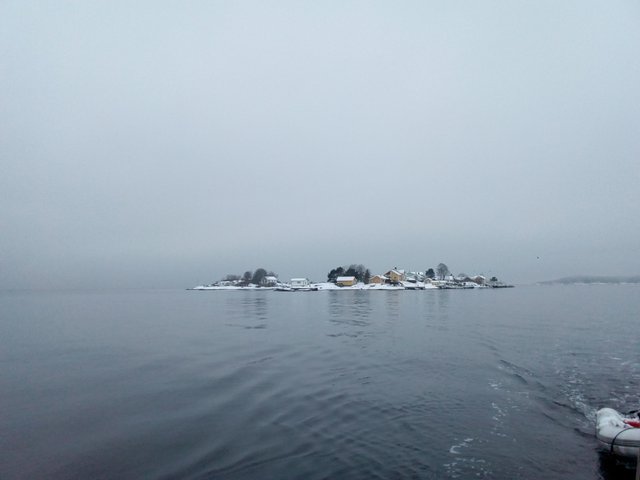 I did a "shortcut" on the inner side of an island ...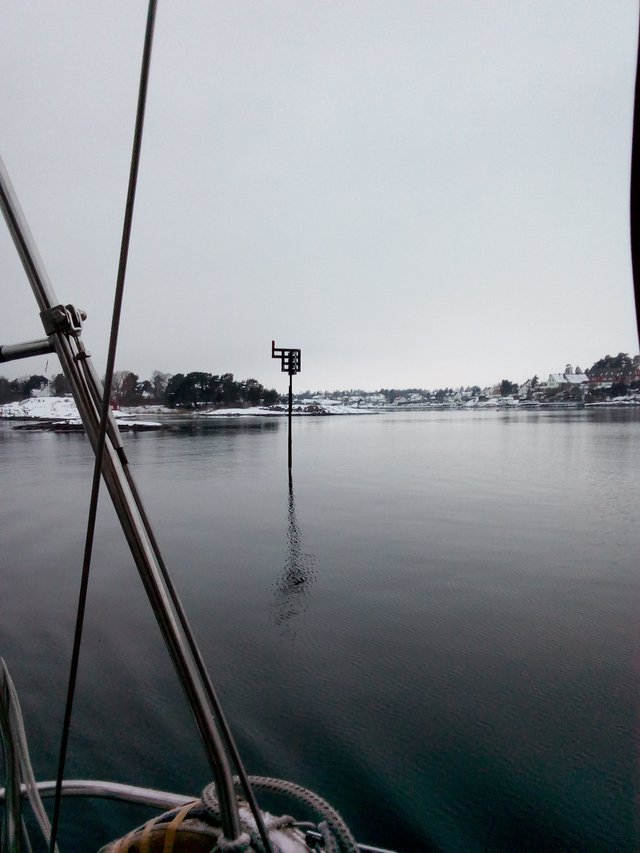 ... but apparently a mistake, I found some ice there. Very easy to plow through, but this kind of ice is very sharp and can easily damage wooden hulls. I do have a thin layer of glass fibre around the water line, but I cannot really trust it, best to go slowly at least.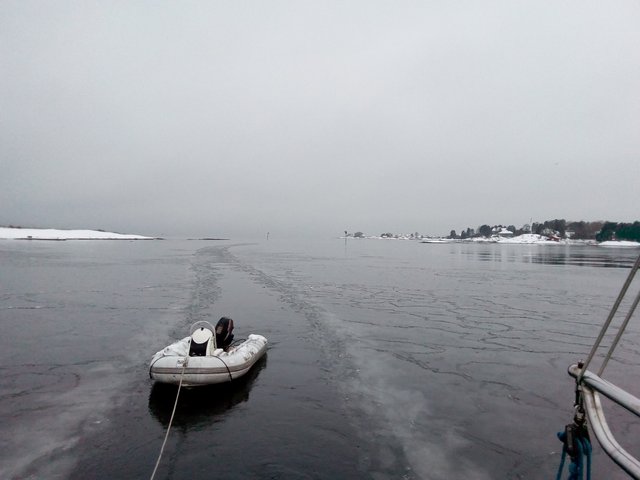 Telenor and Statoil buildings at Fornebu. This area used to be dominated by the airport, now the traffic has been moved and the old airport shut down.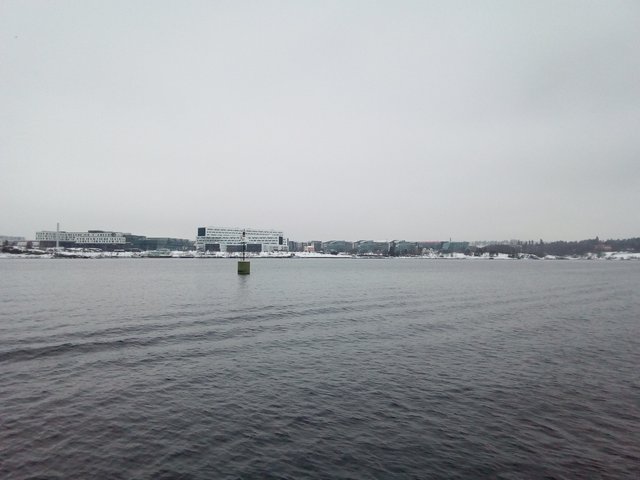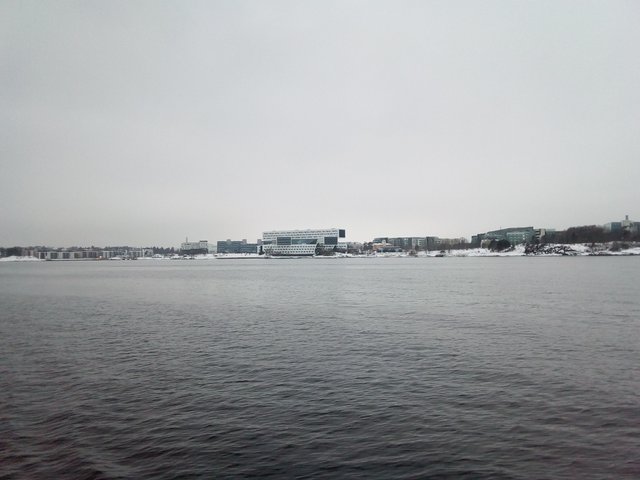 Lots of more photos available at IPFS QmPDkLN7fd1XqZoxFfnZncp7hpSm1RYWWTqPj4BWfqCNRw