EXCHANGE OF FUTURE CONTRACTS TOTALLY FREE WITH DIGITEX

Source
INTRODUCTION
Today there are several exchange houses and a variety of Bitcoin currencies and every day more people are adding to the savings and trading with cryptocurrencies for their future, but since they decided to start in the world of negotiations with cryptocurrencies they are also found with a great challenge and begin to investigate all the programs for the Blockchain existing in the market, but the user wants to save their savings in a way that offers the best service as security, low interest rates, confidentiality when making the transactions, without time limits and easy to use, that the user can manage his account by his computers and mobile devices in the place and time they want.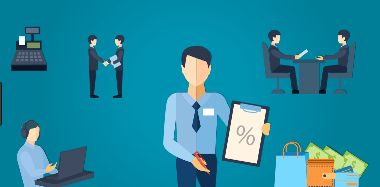 Source
All programs or applications of the blockchain require charging a commission fee for the maintenance and operations of the platform, in some cases the operators do not obtain the desired profits because the commissions are a bit high and this is lost for them, then today there is the proposal of a system to make exchanges for future contracts totally free and this technology that brings this revolution is Digitex.

Source

Digitex.
An exchange of futures without commissions with its own native cryptocurrency, the DGTX card
Using blockchain technology to eliminate transaction fees, decentralize account balances and govern autonomously.
Traders speculate about the price of Bitcoin against the US dollar, but their commercial profits and losses are paid in DGTX tokens. This means that operators need DGTX tokens to enter an operation, and this generates demand for DGTX tokens by operators.
Digitex covers the cost of executing the exchange by creating a small number of new tokens each year instead of charging transaction fees in exchanges. Committed free futures markets on a stable, fast and secure trading platform will attract a large number of operators who must buy DGTX tokens to participate, creating a higher demand for DGTX tokens that compensates for the small inflationary cost of creating new tokens.
Source
CARACTERISTICS:

Source
Why are tariffs problematic for users that operate in futures?
Users will always be aware of the rates they have to pay for each operation that is going to be carried out and each year the inflation will be increasing that for them that users should take some precautions so as not to lose their savings or investments only in payments of future rates and one of the strategies that can be used is Digitex is the first Futures Exchange without commissions, and has DGTX that will help cover the operating expenses of each operation carried out by the user and thus will not have to remain worried for future commissions.
Token
The DGTX token was created with the purpose of supporting everything that can generate commissions in Digitex, each operator must acquire them since the demand of them depends on the system being sustainable and not generating commissions. Already these tokens were sold in an opportunity with great receptivity since users are very interested in being part of this platform.
Why

Source
Distribution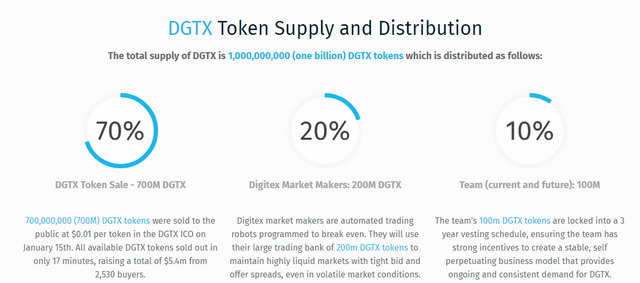 Source
How does the creation of a futures exchange free of charge allow users to obtain more of their operations?
Exchanges without charges will bring benefits to users:
_ Perform all daily operations without worry.
_ Not be that taking accounts every time you go to perform an operation to know how much you will have to pay additional to the transaction.
_The user can make an exchange without worrying about the inflationary costs of day to day.
_ No withholding of funds for the exchanges that are made.
In this way, the user will be able to manage their account without limitations or worries when carrying out various operations in the future.
Where do you see Digitex in 2019, 2020 and 2021?
The futures with Digitex offers users to keep their savings and perform free operations without having to pay fees for operations, thus attracting more users to be part of DGTX users must acquire to maintain the DGTX liquidity and thus ensure future purchases or sales with the Digitex Futures Exchange.
What is the impact of granting users the power and control over how Digitex Futures Exchange is financed?
With Digitex Blog, the DGTX user, the system will help the client to decide how much will be destined to cover the expenses and guarantees the operation. The offers total control of assets to avoid fraud through transactions, we can also say being part of the contracts that offer future to guarantee the sale or purchase of a good or products at a price agreed in that contract since the prices are changes and the value of the cryptocurrency varies constantly and with Investopedia you can establish future negotiation agreements.
Route map

Source
Team and Advisor
It has a visionary team that has demonstrated capacity and responsibility with this new platform.
Team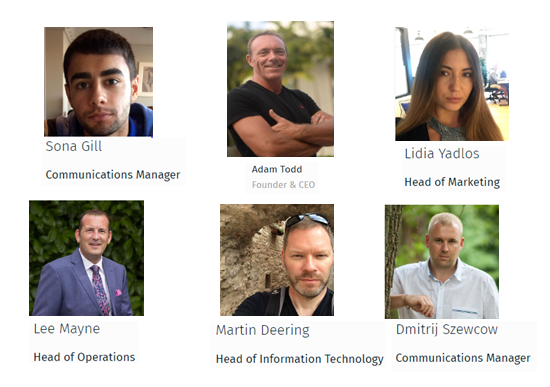 Advisor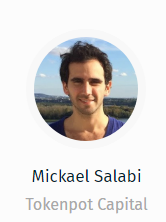 Source

CONCLUSION
Digitex was created to help traders keep their future profits, users must buy DGTX token as this will guarantee the profit and loss agreement will be deducted from DGTX and not from the cryptocurrencies, the merchants make futures contracts to maintain the profit margin of the products, goods or services without presenting losses in the future.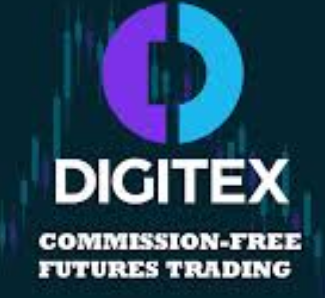 Source
More information from Digitex in the Links below:
Digitex Website
Digitex WhitePaper
Digitex Blog
Digitex Telegram
Digitex Reddit
Digitex Facebook
Digitex Twitter
Digitex YouTube


digitex2018
digitextwitter