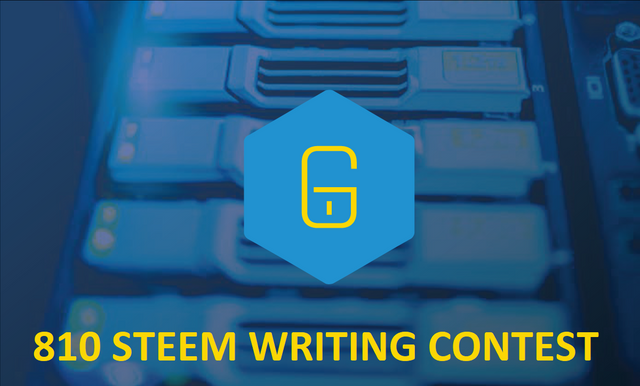 My friend who introduced me to steemit, told me some few days ago that his account was hacked and that he was contacted by the hacker through his mail, and they told him that they've hacked his device, they have access to his phone contacts and on several occasion they've caught him watching porn and masturbating while watching it. They also told him that they have a recorded video of him masturbating, that they recorded it through his phone front camera.
They threatened to send the disgusting act to his parents if he refuse to send five hundred steem to a designated account.
I believe that there are people in this category or organisations that might have had this kind of issue or are scared of issues like this.
I bring you great news. "Goldilock"
What is Goldilock?
Goldilock is the latest storage system, which acts as a cold storage (offline) until when the user needs to access their assets.
Goldilock is an offline database storage system . Goldilock enable users to save valuable assets on their database system. it is an absolutive offline storage system which makes it completely safe from hackers.
Goldilock is changing the way information is stored on the net by developing a system that secures digital assets and cryptocurrency for organizations and individuals. The Goldilock packet uses multi-factor authentication, biometrics, triggering regressive technology and cryptography to change the burden of keeping the wallet safe for individual and investors. Just like the fiduciary safety system is important to the conventional banking system, that makes client use banks to keep valuable assets safe, in the same manner is the offline database system, important to Goldilock.
Goldilock combined offline database security system with the ease of online accessibility. This simply mean that Goldilock is offline when your assets is not needed and online when you want to access your assets.
With Goldilock, Individuals can save their valuables like account passwords, cryptocurrency and valuable documents. Organizations no longer need to spend millions of dollars trying to keep valuable assets, information or documents away from hackers.
Users saves their assets with Goldilock, Goldilock then keep your assets safe on their offline database. Users can access their assets whenever they need it, by accessing their personal wallet with Goldilock.
Its that simple.
Dont be like my friend that was hacked recently, you dont have to be a victim of these callous scammers.
Wouldn't you love to join the winning team? Join Goldilock today to enjoy the new generation database system of Keeping your assets safe.
Thanks for reading.
For more information visit:
goldilock whitepaper
goldilock website
goldilock telegram
goldilockfacebook
goldilock discord channel
goldilock github
goldilock linkedin
goldilock twitter
goldilock reddit
goldilock tockenomics
Goldilock2018
Disclaimer: This post is my entry to sponsored contest @Originallworks on GOLDILOCK. It is not any sort of investment advice.