Goldilock's Difference with Other Storage Devices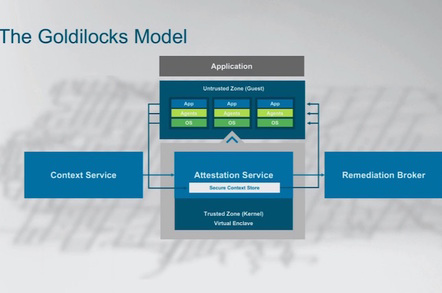 source
Introduction
Technology is now advancing and asset storage is being tightened. Now Goldilock is different from other storage devices that offer reliable quality and security for users. The model offered is new cold storage that allows you to view your personal data when needed.
What Does
Goldilock
Mean?
Goldilock is a new model storage system. As cold storage for users who need access to user data. Goldilock ensures that users store digital assets in the form of cryptocurrency safely and reliably. This kind of technology allows users to access their personal data when they need it. The idea of Goldilock is perfect because its cooling method allows it to not be hacked because the connection to the network is not continuous, therefore the database will not be hacked. Goldilock uses a method of 'terminating physical air connections' which means that devices store confidential data physically disconnected from the Internet network.
Storage
Digital information provides a high level of security, if someone opens a wallet or changes a password, then information will be sent to an email and this makes our security exposed, because our confidential information is stored online in our email account or disk that is vulnerable to hacking by hackers who endanger. Goldilock gives users access to their information at the time it takes and after the requirements and usage are complete, the data will be disconnected and not accessible to anyone to see or access. Goldilock can provide a layer of security to your banking system. for example, to avoid attacks by hackers making it impossible to hack into the system. This technology can also be used as a wallet to store cryptocurrency.
Here are the links where you can find more information about contest @originalworks :
https://steemit.com/crypto/@originalworks/810-steem-sponsored-writing-contest-goldilock
goldilock2018