So I have decided it makes more sense to have the tools/ tool shed closer to the decks where everything is normally worked on and it is way more level and dry over there too! The skids under the shed right now have rotted enough that there is no pulling the shed out with them, so since we have an extra piece of decking I want to lift the shed and set it on that decking, it will also make it that same height as everything else in that area. But first, a shit ton of clean up and preparing will need to be done.
By this point, I had already taken everything out of the shed before I remembered to get a pic, lol.
Everything from around the outside will need to be removed too.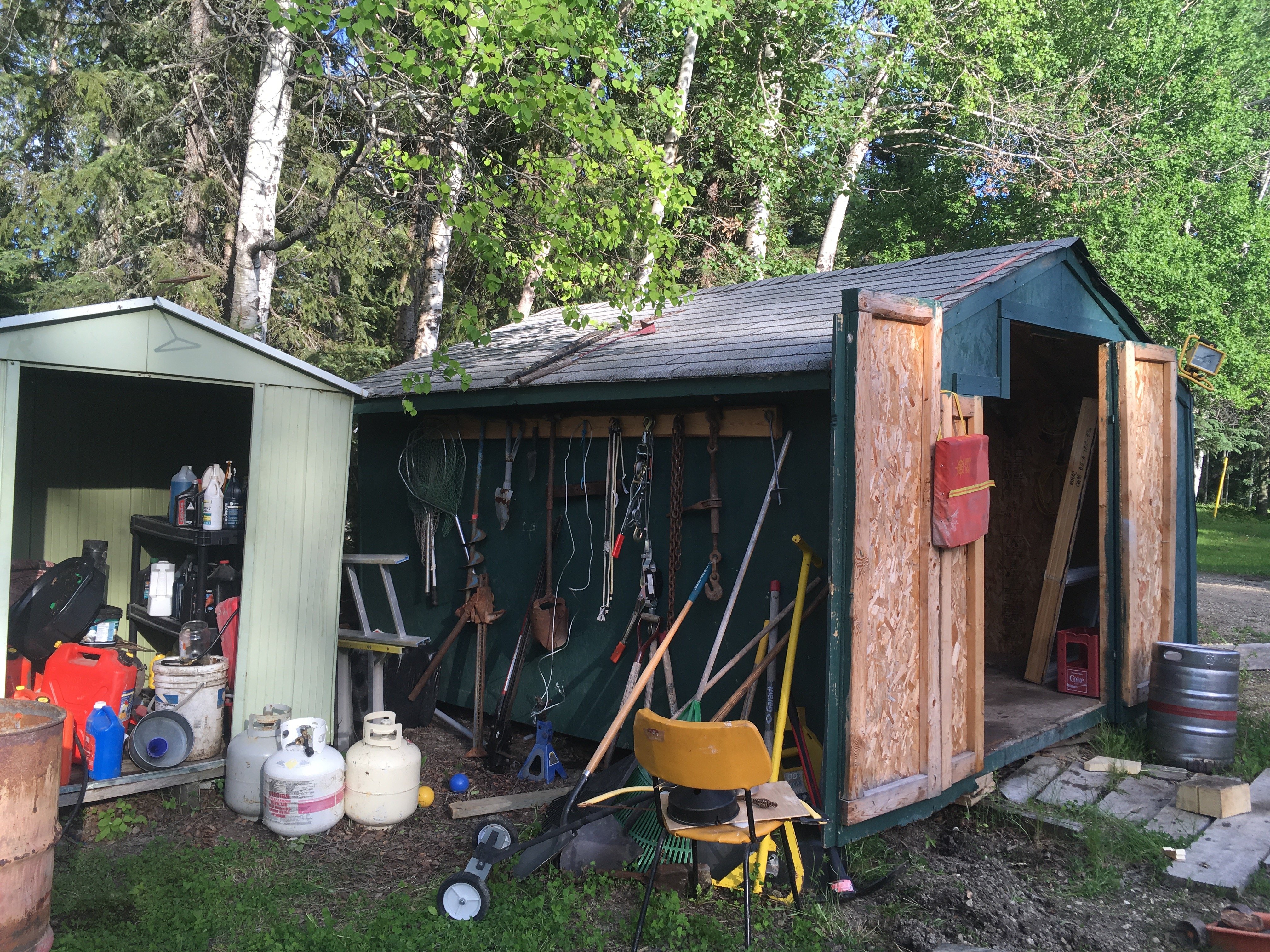 Dallas is over there picking up a metal pile that should be out back in the real metal pile and me pulling logs away from the area the shed will need to be pulled past.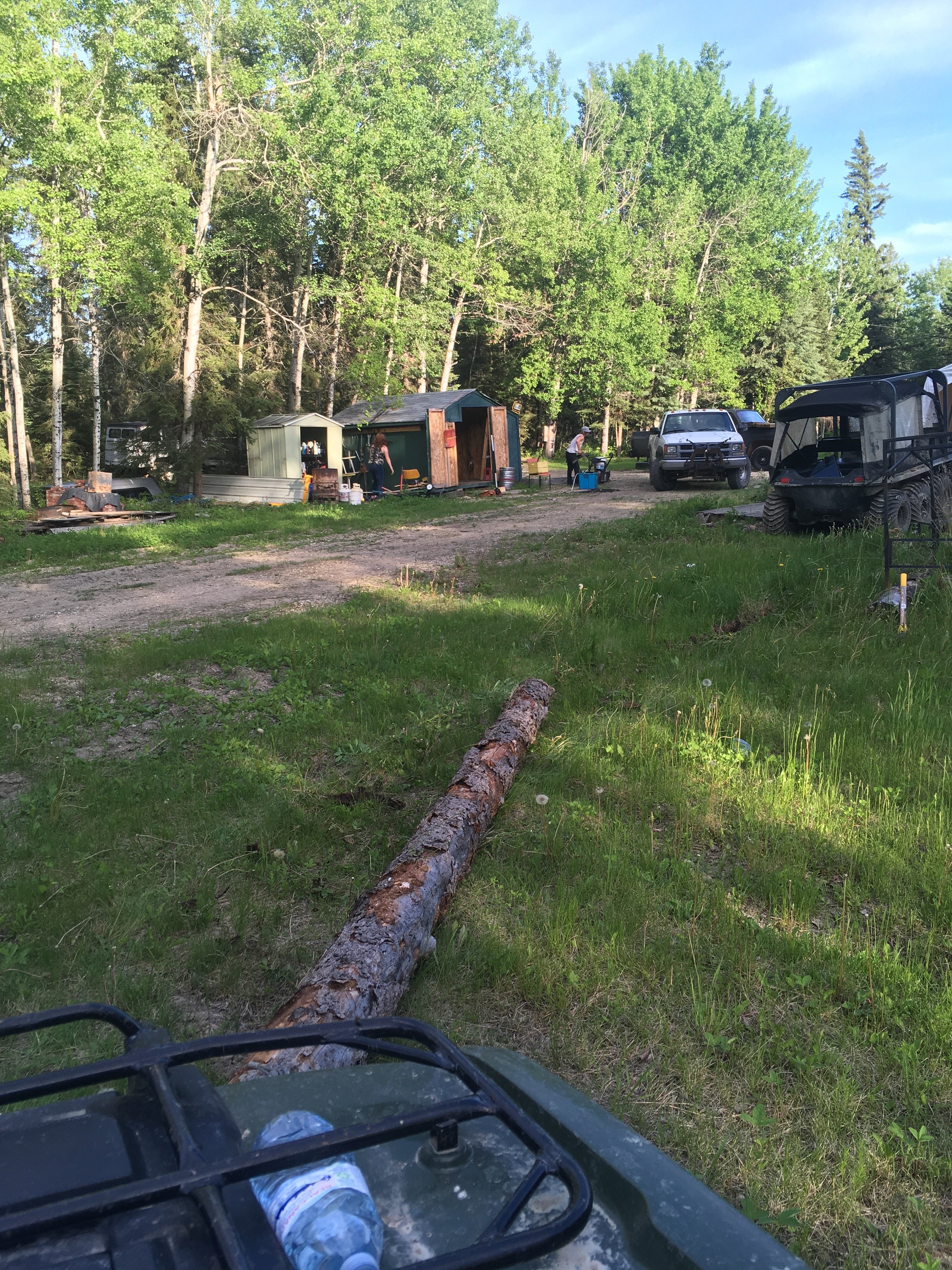 There was a bunch of old boards with nails and screws piled here, gotta get them moved, this is where the shed will be when I am done.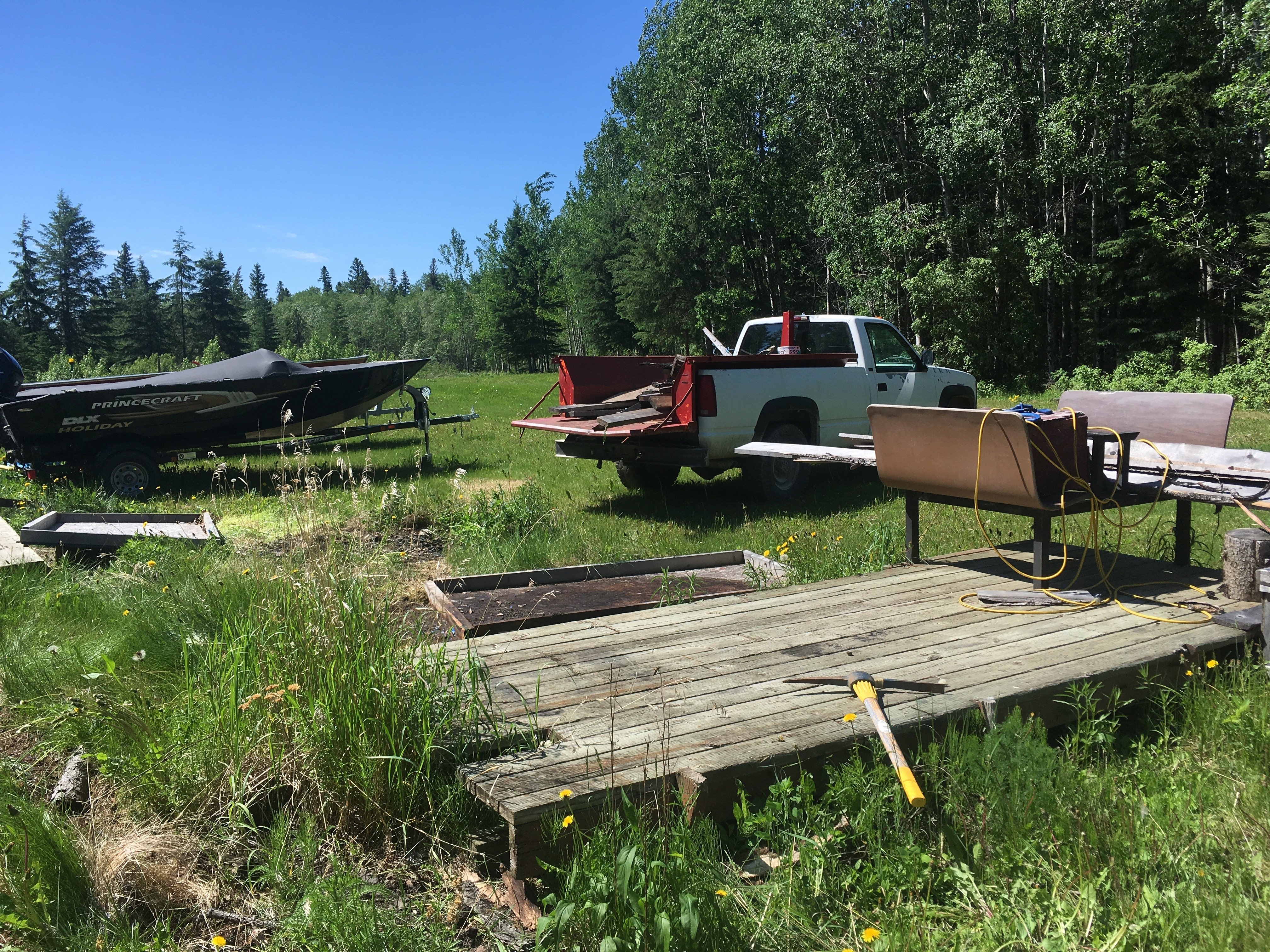 That is the decking I plan on sitting the shed on.
Pulled the decking up to the shed.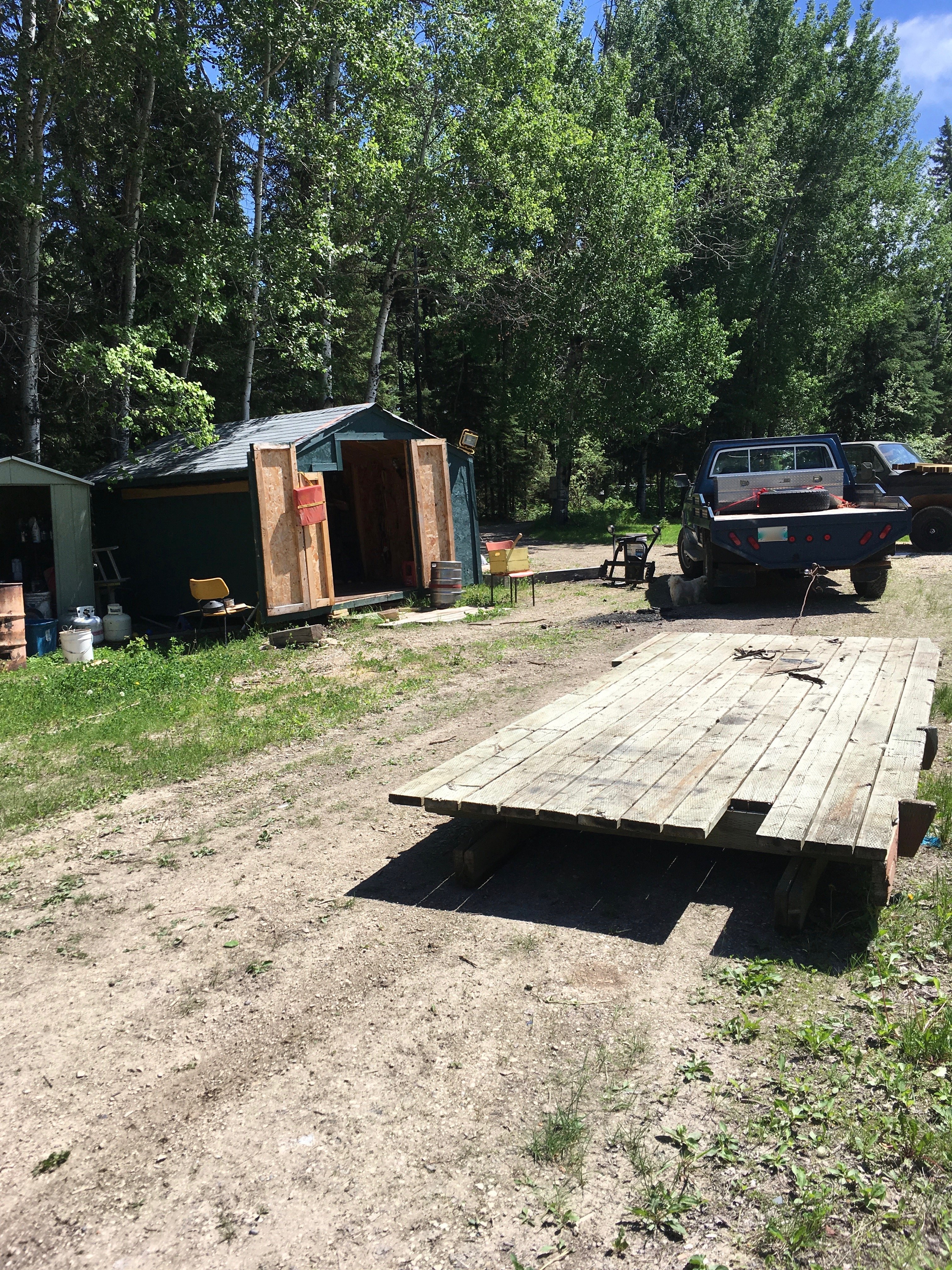 Got the shed lifted, ready to pull out the rotten skids.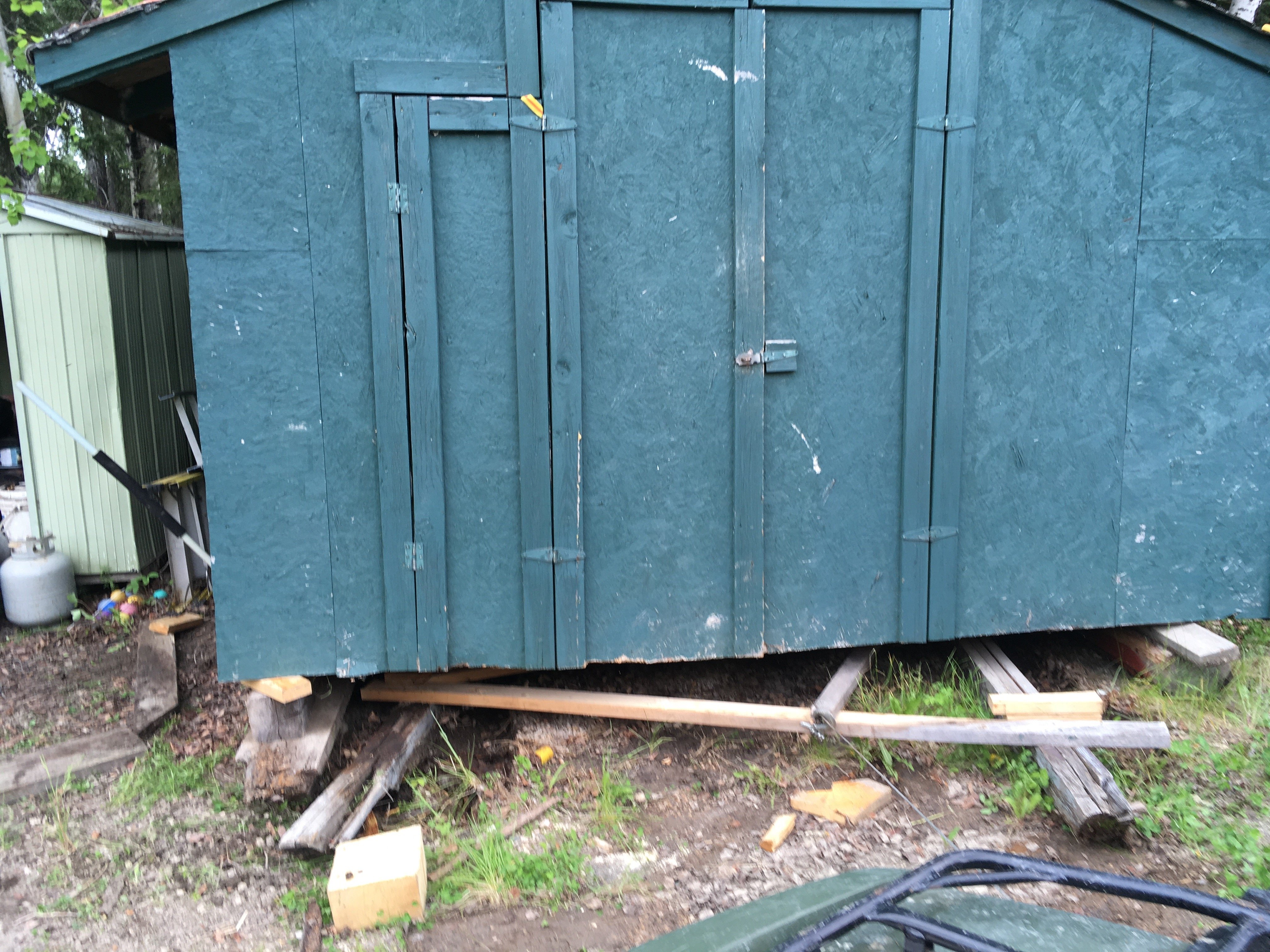 Ready for the decking to be pulled in.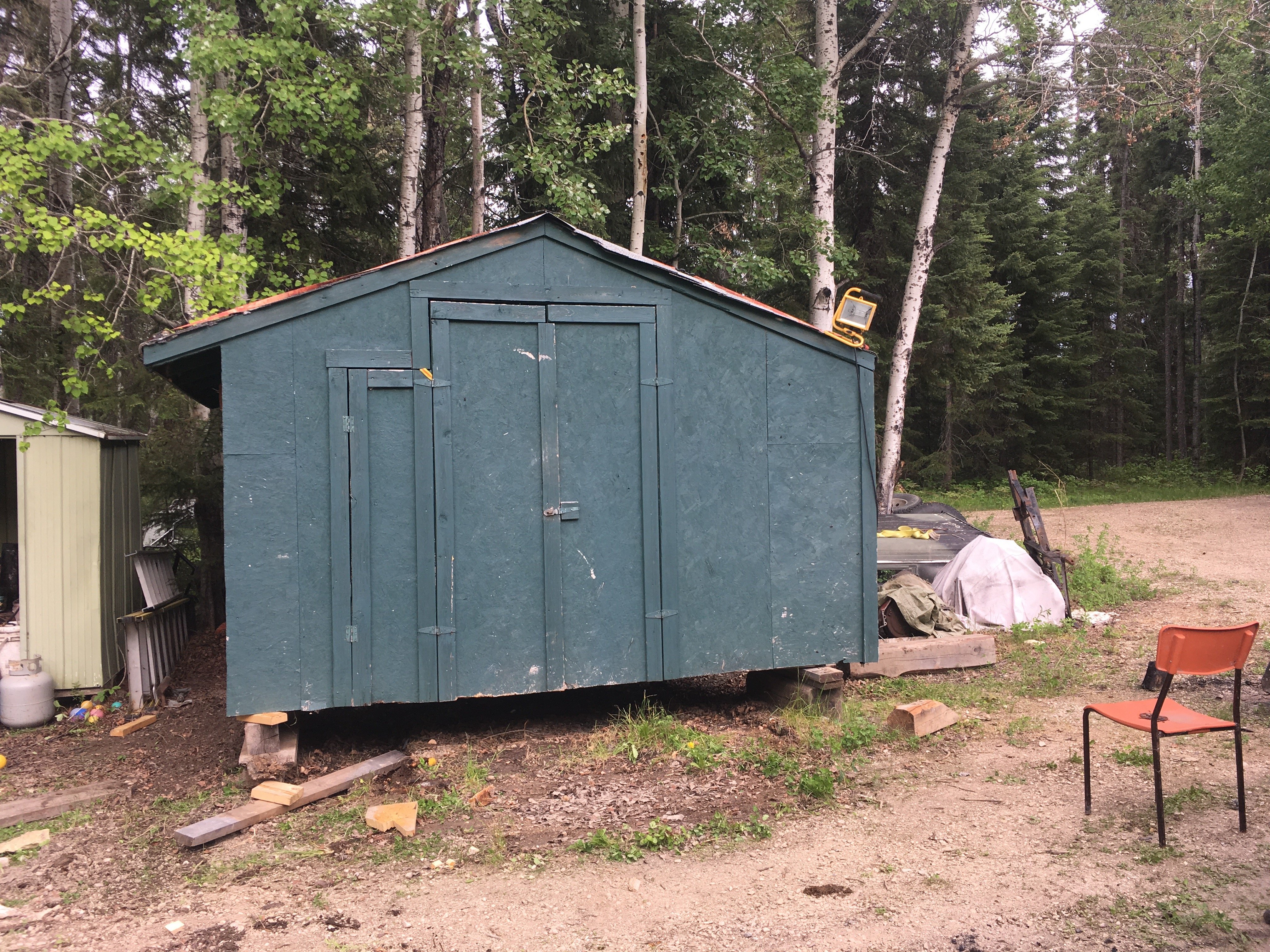 I ran a cable under the shed to the decking, hooked up the snatchblock to the grey truck and gave it a pull.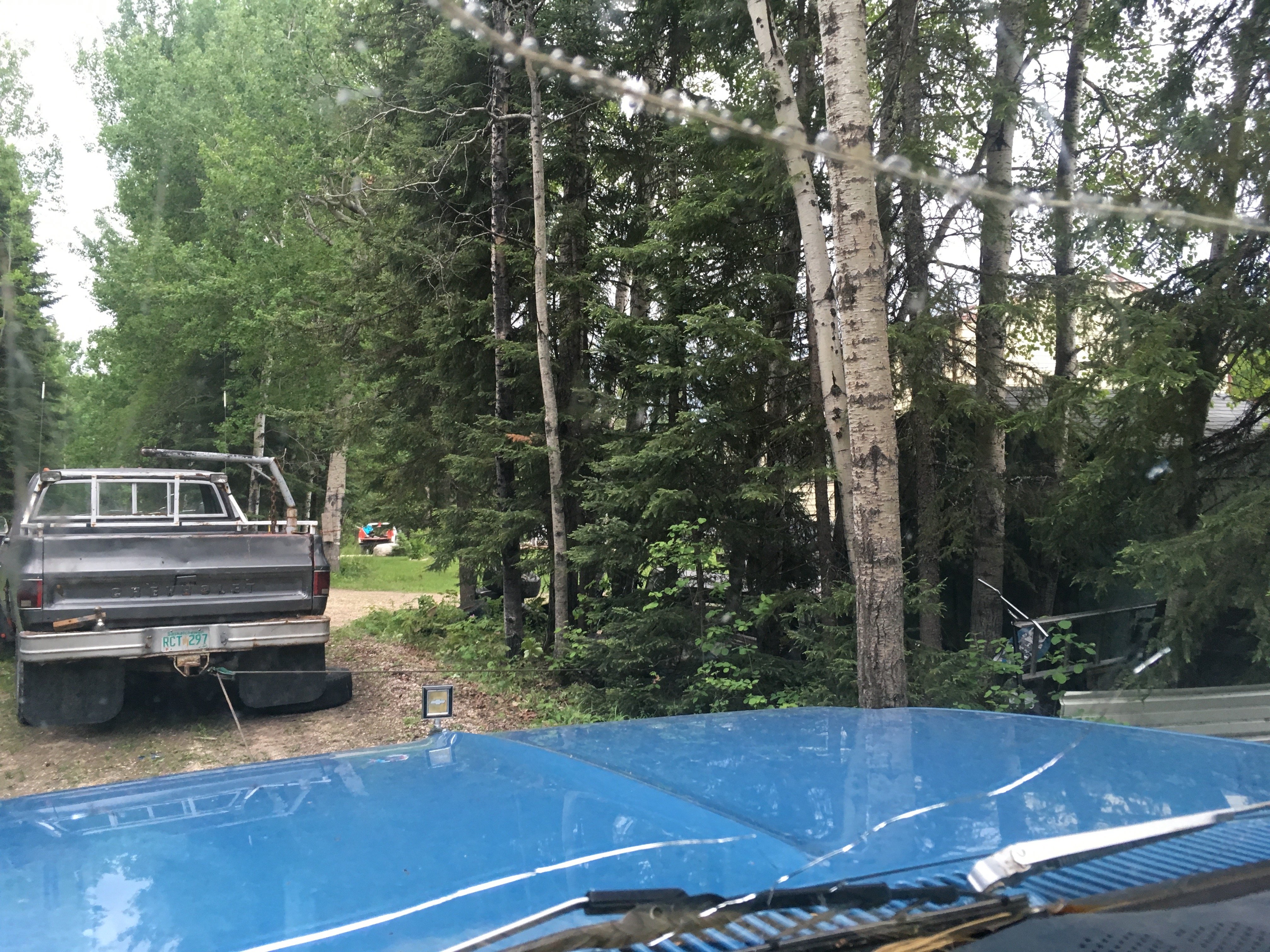 Its under!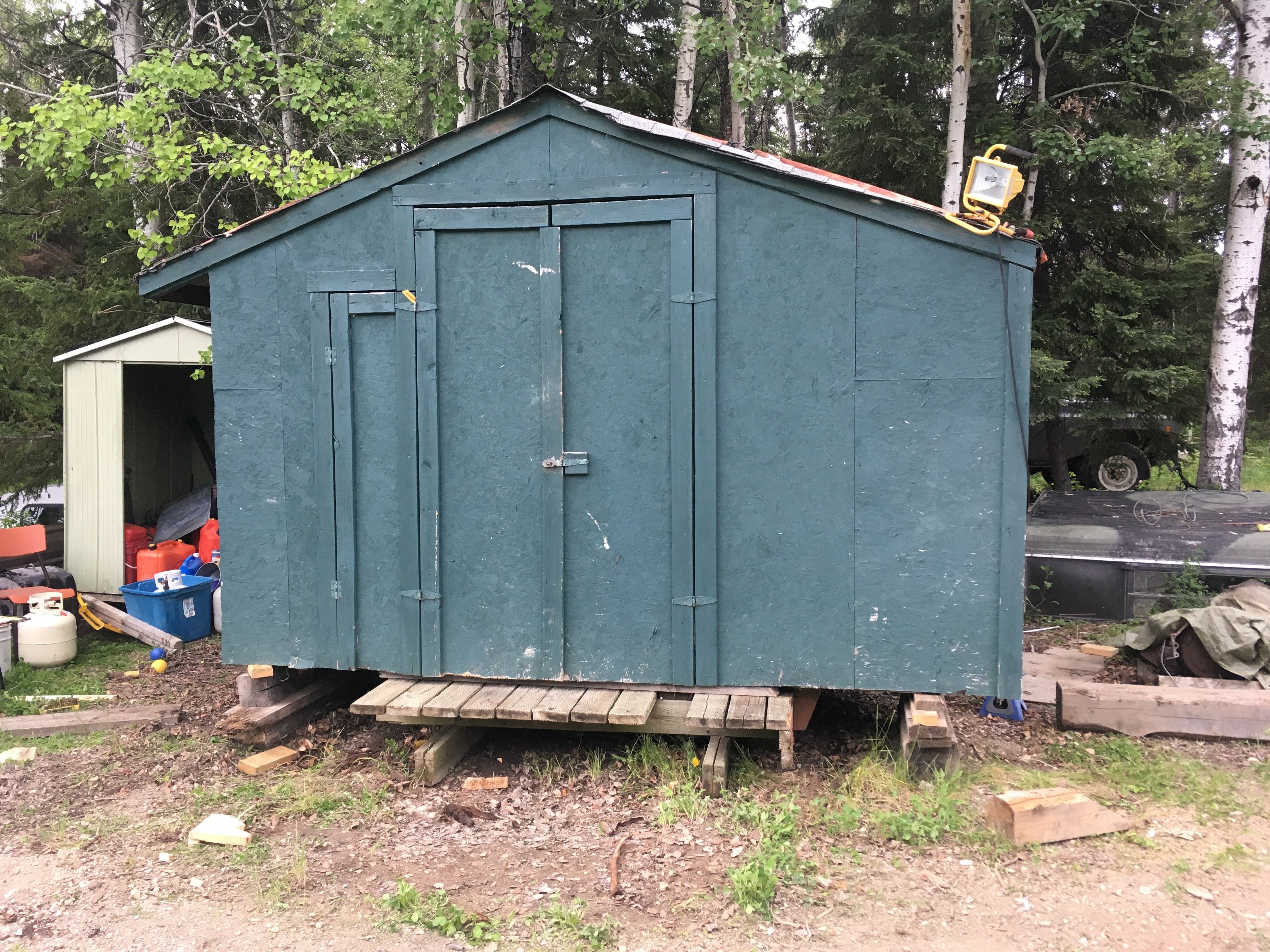 This process so far has taken me a few days to get done since it was tons of moving, cleaning and reorganizing just to get it ready to move. Once I am able to get it moved to its permanent spot I will block up the sides so it does not droop down.
I was having trouble moving it so I took a break and went fishing, I also needed some time to think of how to get it to its new spot.