Forgive My Absence...
Forgive my absence but, sometimes the struggling, "homeless" street artist needs a break from camping on the streets to camp out in Nature...um, instead. Sorry I do not have pics of this endeavor, but most of them would of been cold and rainy which would of made you cold and rainy. I don't want to do that to you, my friends, so I will make this post about art instead then maybe bore you with the details of my little adventure later? Truthfully, my phone doesn't hold a charge for long, so pics from way out in the woods are a distant dream for now.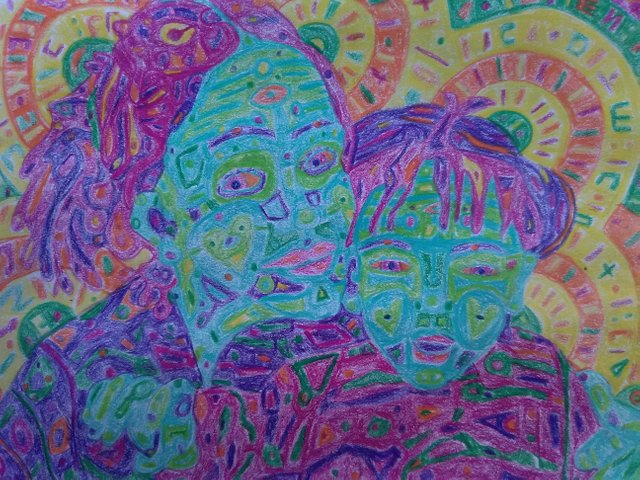 I Still Work, Though...
This is the piece I managed to finish before I departed Steamboat Springs. This is a drawing of a good friend of mine and her daughter presented to you in my fragmented, "Color Room" style. Sometimes, I contemplate making this "my business" and charge people $60+ to render their family portraits in this same manner. Then I think of the time I would have to invest into it. It takes about 2 days to do one of these pictures...
I imagine getting 40 orders all at once and wishing I had some employees, though, I would be able to eat for a long time.
Decisions... should I smoke a DMT about it?
If I did this, would I be way over my head?
Much Love!
Larry Sage Dreamtree