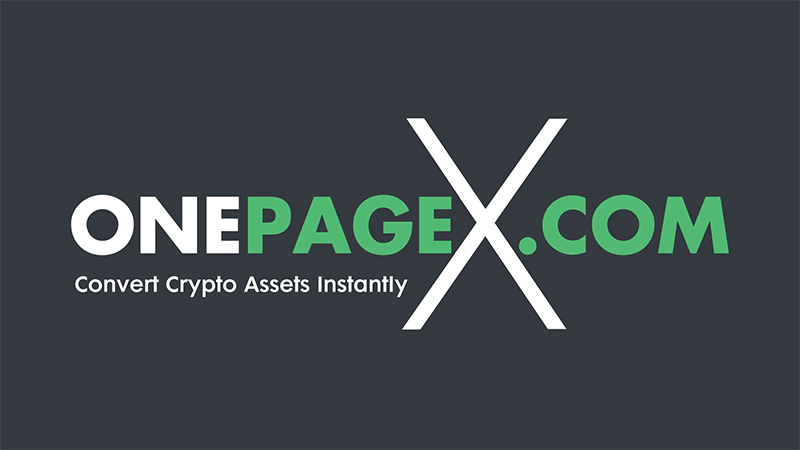 What is OnePageX.com
OnePageX.com is an amazing online tool to quickly convert cryptocurrencies! OnePageX.com has over 140 cryptocurrencies listed. More importantly, STEEM has been integrated as a base asset!
What does it mean to have STEEM as a fully integrated asset? It means that you can convert STEEM to any of the 140+ cryptocurrencies instantly!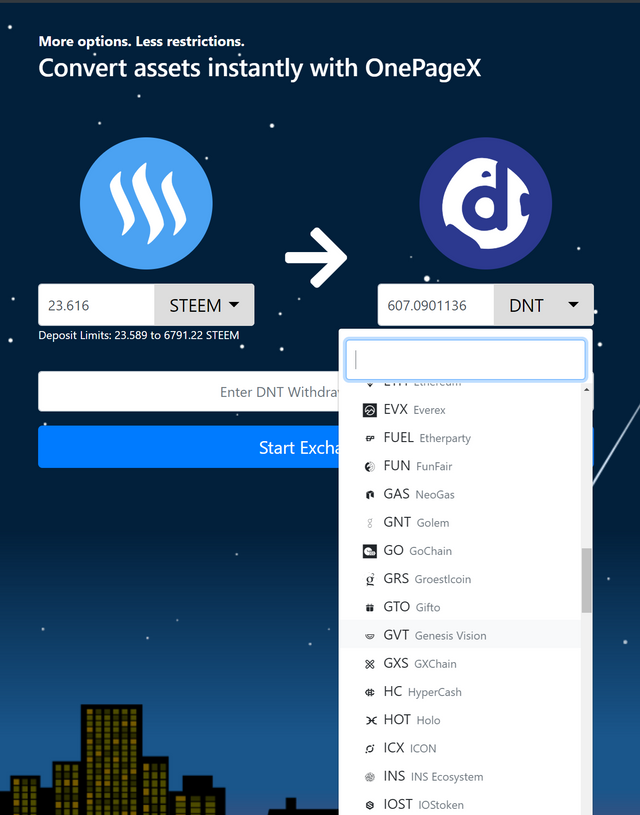 How to use OnePageX.com
Step 1: Pick the cryptocurrencies you want to trade!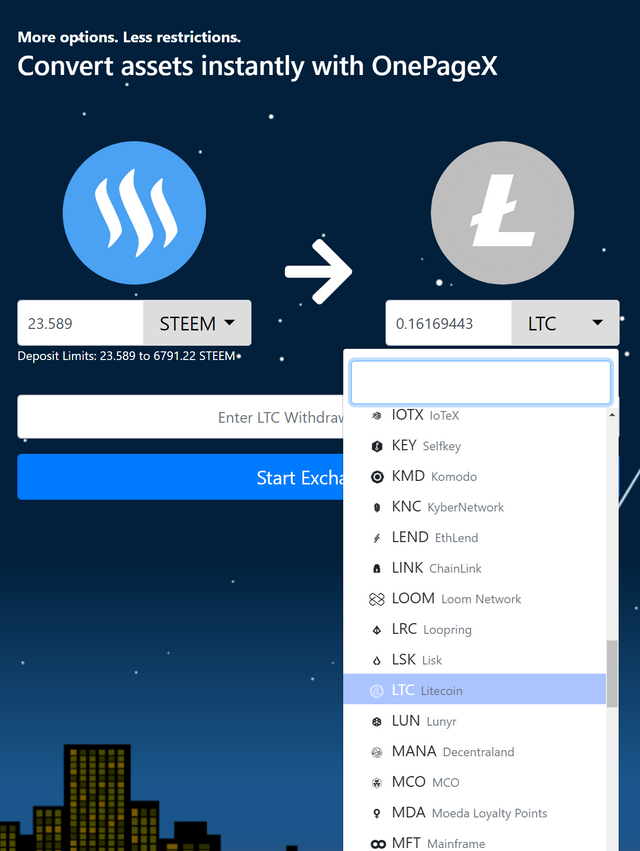 Step 2: Enter your withdrawal address (In this case we are converting STEEM to LTC so we type in an LTC address)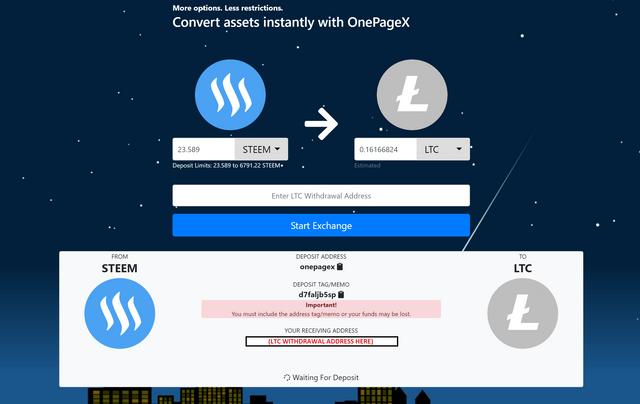 Step 3: Following the instructions, deposit the amount of STEEM you want to convert and observe the status indicator at the bottom of the card for transaction progress!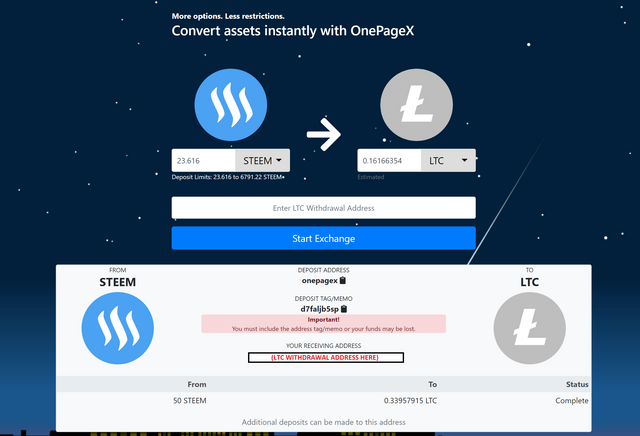 Do you have a website? Want to offer your visitors an altcoin converter? No problem! The OneBox is easy to implement with a simply copy paste of some code! The user never leaves your website, as everything happens inside the widget!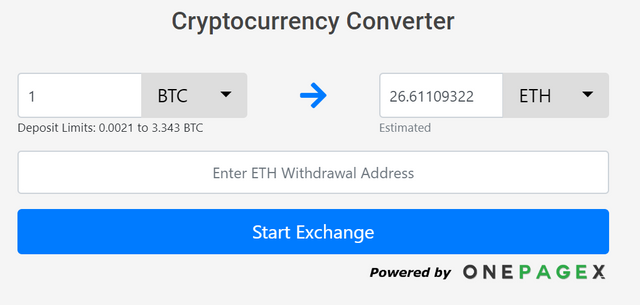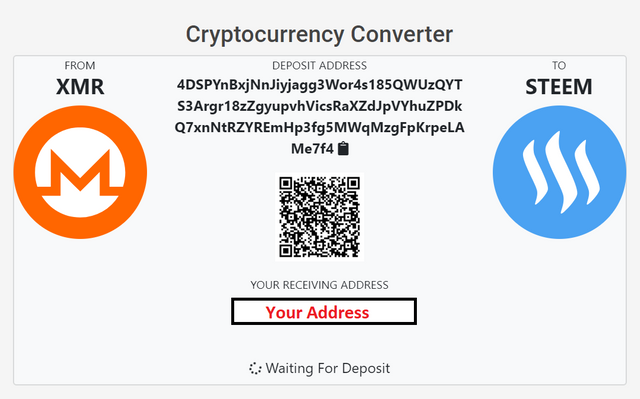 You can get information about and participate Graphics Design Contest: OnePageX.com by @MediaWorks from the link:
https://steemit.com/steem/@mediaworks/1500-steem-graphics-design-contest-onepagex-com
About My Design
I designed a simple motion graphics design as GIF with After Effects for the contest. I especially attend to build my design in OnePageX.com corporate identity. Coins fell into "X" and instantly converted to the other currencies. Can be use as banner.
Thanks for interest,
Hope you like OnePageX.com Introducing (GIF) by @bidesign.