A SPACE OF OPTIMISM AND HOPE
---
The elevator stopped abruptly. Four people began to ask for help by road and pressing the warning button, but no one responded. A few minutes passed, the elevator began to move and then everyone went out breathing hard. One of the women was crying and the other hesitated: "I thought it was the end of my life".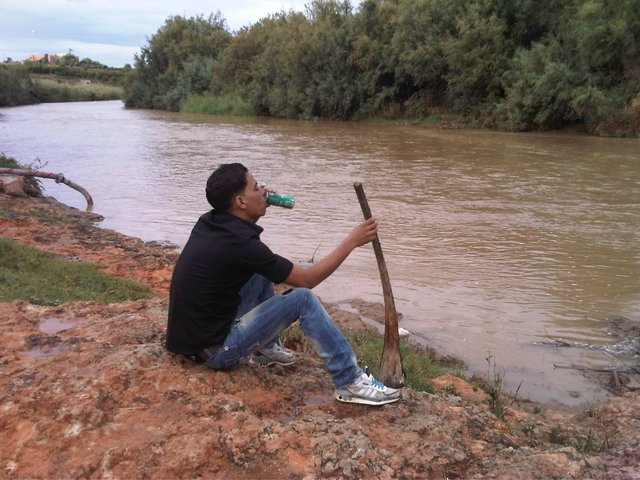 Prediction is a futuristic idea in the mind of man, summarizing the focus of his thinking or his focus and his outlook on the outside world, if you ask someone what you expect next year? Will answer you: - Under economic conditions I do not expect good at all, nothing bodes well
Some people predict and predict the worst scenario for what can happen to them or to others, you may find someone weaves a story or imagine what will happen in his near or distant future, from the inspiration of his imagination or according to his ideas, and from the intensity of fear he may exaggerate things, prepare himself to receive the bad event before his incarnation, He does not dare to predict the event or the positive news so as not he be disappointed or frustrated and can not imagine that he will find a different event in front of his expectations
Assume that one of the institutions was suddenly bankrupt. Most employees expect a very bad scenario for their job status, which is that they will be abandoned and will become unemployed
It can be said that this is the style and thinking of people with negative orientation and vision due to repeated adverse events. On the contrary, research in positive psychology has shown that successful people with great achievements usually have a positive expectation throughout their life. They usually do not make a prediction at all. , And if they did, expect something good and wonderful to happen with them
The interesting question is, how do they behave if they expect a positive event and get an event with them that is different from what they expected?
Surprisingly, however, they continue to wait for the positive event that will result from the negative event. They do not hesitate to wait and feel anxious and tense only for a limited period, for example: if someone expects to upgrade is in his job but what happened was contrary to what he expected and was dispensed with his services , It is common knowledge, he will be infected to be frustrated and depressed and will not expect anything positive will happen after that, but the successful when it happens with them find them do not feel frustrated for long periods, but they exceed pain quickly to return to their positive expectation waiting for an upgrade, but elsewhere or otherwise Hoping for a better position, conviction They have a well-established is that their compassionate life is merciful to them and do not want them worse and are not always entrenched in them, they see it as the road filled with potholes and bumps, But in the end it will reach them to the desired safe destination
Dear readers, do not stop expecting good in all aspects of your life, and look what you think is evil, that there is good behind it, may not loom you at the beginning but it is clear to you if you are good guess and expect, always wait for good and do not fear what is coming even if Life showed you her face is frantic at any turn you lead him
Make sure that she will smile at you in the end and mourn you and give you the hand of kindness, look for the good that you hide in some crises and do not fear what you think bad, always expect good, and waiting for him will take you out of the circle of evil that is trying to trap you to fall into it , By going beyond this circle, you feel comfortable in all aspects of your life.
---

Best regards,
M'ssieu Abdo
---