Steemit Open Mic Semana 83- Me Voy (Canción Original)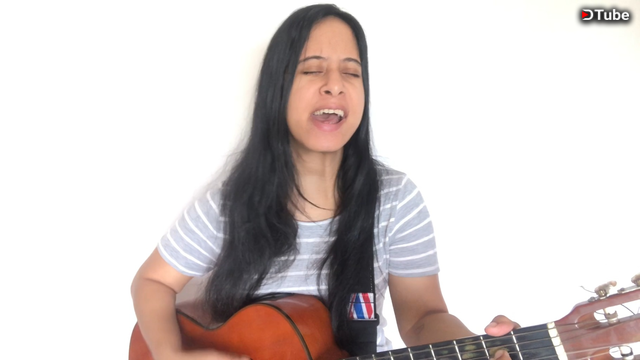 ---
¡Hola a todos!
Para mi participación del Open Mic Semana 83 , les traigo una canción original llamada " Me Voy".
Sobre esta canción. La escribí en Junio del 2016 ( ¡Hace 2 años ya!). Este tema habla de cuando te das cuenta de que vales más de lo que recibes de otros . Habla de cuando te das cuenta de que la otra persona no aprecia quien eres o como eres con ellos . Habla de darte tu lugar y de romper cadenas y buscar mejores cosas para ti mismo.
¡ Espero que les guste!
Muchas gracias a @Luzcypher , @pfunk, @verbal-d , @passion-ground , @soundlegion , @Meno y todas las demás personas involucradas directa e indirectamente con el openmic. ¡Significa mucho para mi el tener un espacio como este!.
También quiero agradecer de todo corazón al grupo de curación y apoyo @Cervantes, quienes han estado muy pendientes de mi y apoyándome y a mi música incondicionalmente. Les juro que su presencia y apoyo es muy, pero muy importante para mi.
También pueden encontrarme en Instagram y en YouTube
¡Muchas gracias por ver el video!
¡ Nos vemos en el próximo post y en los comentarios!
---
Me Voy
Quisiera creerte pero no puedo,
Fueron tantas veces que me cansé
De falsas promesas y decepciones.
Mentira tras otra , una y otra vez
Me dices lo siento, pero bien sabes
Que no me lo dices de corazón.
Que cada herida que en mi causaste,
La hiciste consciente de mi dolor.
Es tarde ya, no insistas más. Me voy.
Llegó el final y es de verdad. Me voy.
Quizá por mi culpa de acostumbraste ,
A que no hay consecuencias , no para ti.
Que hicieras lo que hicieras , siempre estaba
Dispuesta a entregarte lo mejor de mi.
Mi punto de quiebre ya lo encontraste,
Mentiras , verdades, ¿ Ya para qué ?,
De haberte amado no me arrepiento.
De amarte más a ti que a mí, tal vez.
Es tarde ya, no insistas más. Me voy.
Llegó el final y es de verdad. Me voy. X2
Hey guys!
For this week's Open Mic I bring you guys an original song called "Me Voy" (I'm Gone) .
I wrote this one back in June 2016. (2 years have passed already! ) This one talks about when you realize that you are worth way more than what you are getting in a relationship. About them not appreciating who you are and what you give them. This song is about loving yourself and giving yourself the place you deserve in the world . It is about burning bridges and finding better things for yourself
Without further ado, here´s my song.
I hope you guys like it!
I want to thank @Luzcypher, @pfunk, @verbal-d, @passion-ground, @soundlegion , @Meno and all the other people directly and indirectly involved with the openmic contests. Thank you all very much for giving us all a place to share our music and talents ! It means a lot to me to have such an amazing platform!
I would also really like to thank the curation and support group @Cervantes. They have been so kind and supportive of me and my music. It truly means the world to me. I love you guys!
You can also find me on Instagram and on YouTube
Thanks so much for watching the video!
See you on the next post and on the comments!
---
I'm Gone
I would like to trust you , but I can't,
You got so many chances before, now it's enough , I'm sick and tired
Of all your fake promises and all the disappointments.
Lie after another, again and again
You tell me you're sorry, but you know
And I know, that you don't mean it
That with every wound that you've caused in me,
You were damn aware of all the pain you were inflicting.
It's too late now, don't insist no more. I'm gone
The end is near and it's for real. I'm gone.
Maybe it's my fault you got so used to
No consequences at all for you.
No matter what you did, I was always
Ready and willing to give you the best of me.
You have already reached my breaking point. You found it,
Telling lies, telling truths, There's no point to it anymore.
Loving you , I do not regret it.
Loving you more than myself, yes.
---
En caso de que quieran ver el video desde Youtube aquí está.
In case you want to see the Youtube Version of this video, here it is.
---
---
▶️ DTube
▶️ IPFS