Steemit Open Mic Week 145 Cover Rafly Kande [ Ubat hate ] by scoutting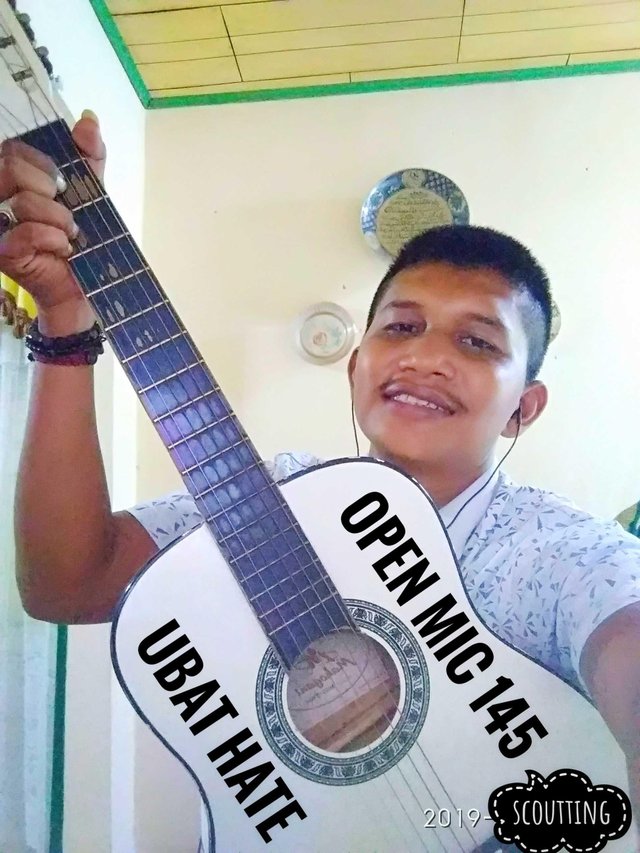 Say virtual greetings in the virtual world!
It doesn't feel like it's just an open mic yesterday 144, now he's back again with the music genre, each of them is an open mic week 145
indeed, time or the world is so fleeting, this time let me play music in the Aceh regional genre by giving one Aceh song.
Enjoy ..
* Liric*
Ubat Hate
Dari pada tameuprang geet tameugeet
Atra banse atra bansa syedara pihna
Dari pada tameuprang geet tameugeet
Atra banse atra bansa syedara pihna

Ubat hate Allah Allah, ubat sosah peyasan beuna
Ubat hate Allah Allah, ubat sosah rame syedara
Ubat hate Allah Allah, ubat sosah peyasan beuna
Ubat hate Allah Allah, ubat sosah rame syedara

Aman… aman… aman…
Damee… Damee… Damee…

Gaseh ngon sayang rahmat meulinpah
Neubri keuh Allah ke kamoe dumna
Tamumat jaroe got that meutuwah
Meunan gusurah rasul ambiya

Desya peu ampon Allah Tuhanku
Peu peungeh hate keu kamoe dumna
Hasrat khianat ria teukabo
Bek neu peu sajan lam tuboh hamba

Pegah lagee buet Pubut lagee na
Nyang na bek ta peutan Nyang tan bek ta peuna
Pegah lagee buet Pubut lagee na
Nyang na bek ta peutan Nyang tan bek ta peuna