Pandemonium
PukuSaludos para todos y todas.
En esta ocasión les presento mi participación en el Openmic #105:
El tema se llama: "Pandemonium" y es una canción original y experimental de género progresivo con beats de jazz y reaggeton.
Nahu Padilla: @nahupuku - Voz/Guitarras/Pukuinstrumento
Guitarra Midi MiGiC: Piano
Grabado en: Caracas, Venezuela.
Octubre, 2018
Invitado - Feat: Johan Gomez (Batería electrónica) y Pista Intro.
Nota Importante:
Les pido que veas además este otro vídeo que colocaré a continuación, para que captes la idea de la canción por separado, sobre como grabé la voz (con efectos) y al final del mismo, grabé una de las guitarras Midi con MaGiC sonando como un piano:
Voces y efectos:
Batería electrónica y PukuInstrumento:

Proceso de Grabación:



Esta canción fue creada mediante la improvisación de acordes, notas y melodías (jamming) e inspirado en varias canciones en mi cabeza.
Toda la música fue improvisada en una sola toma mientras el vídeo se filmaba
The music was made in a jamming sessions in one take when the cam was recording the performance.



Grabé la batería de mi PukuInstrumento musical y le añadí manualmente bombo y caja (redoblante), un trabajo bastante complejo considerando que, la pieza que grabé originalmente duraba un aproximado de 22 minutos: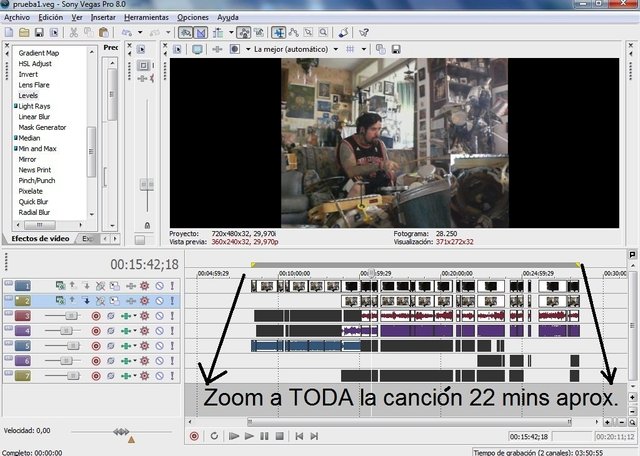 Programa de edición de vídeos: Sony Vegas 8.0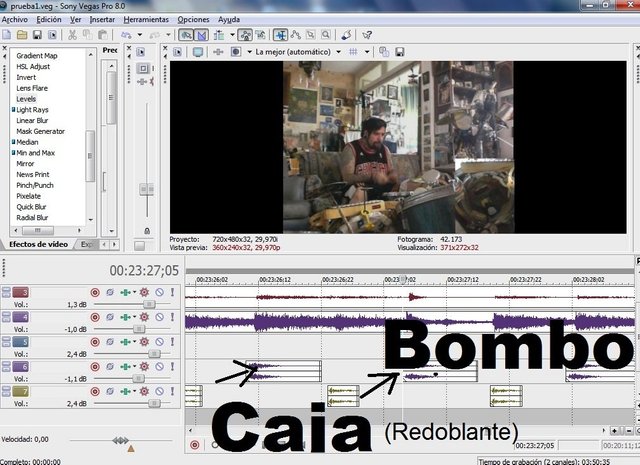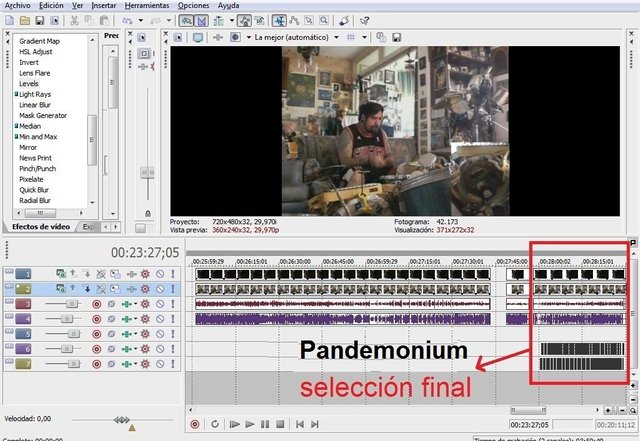 Luego procedí a grabar las guitarras y la voz y utilizando el efecto pantalla dividida añadí los 4 vídeos. Aquí unas imágenes de los instrumentos y efectos que utilicé para la grabación: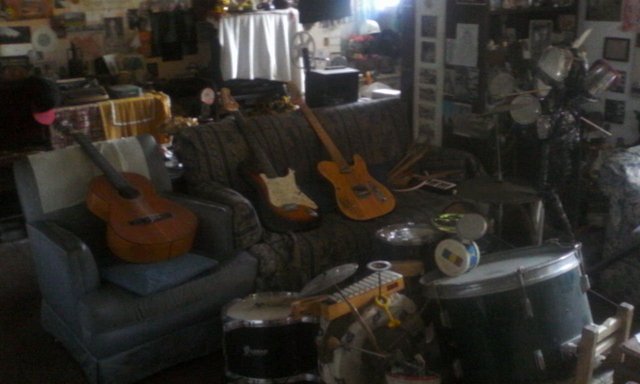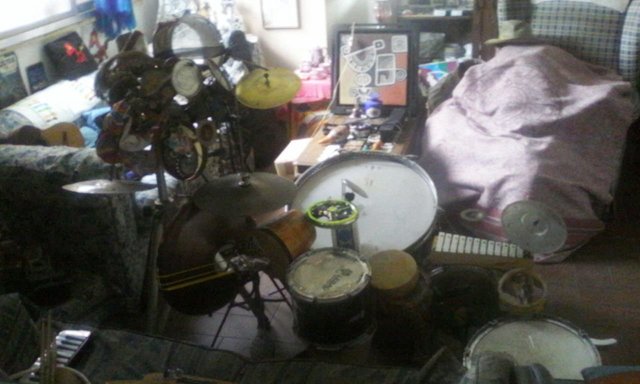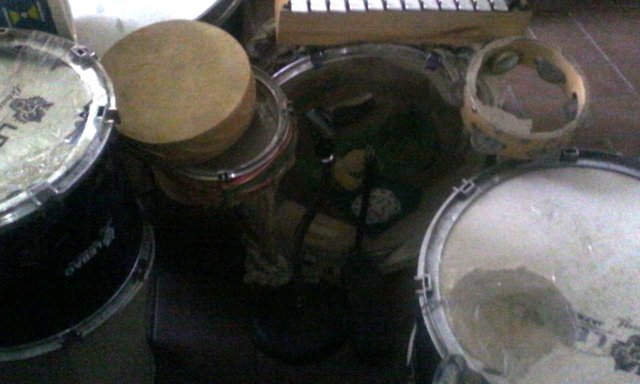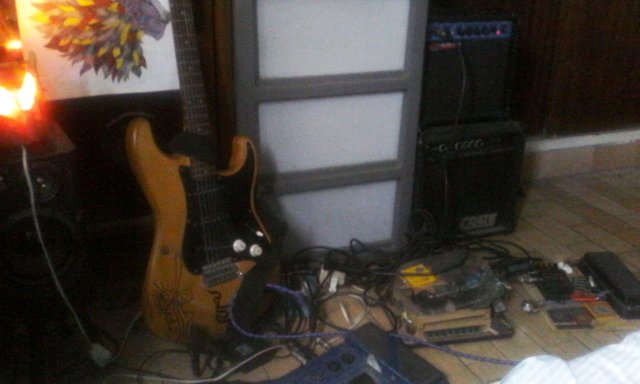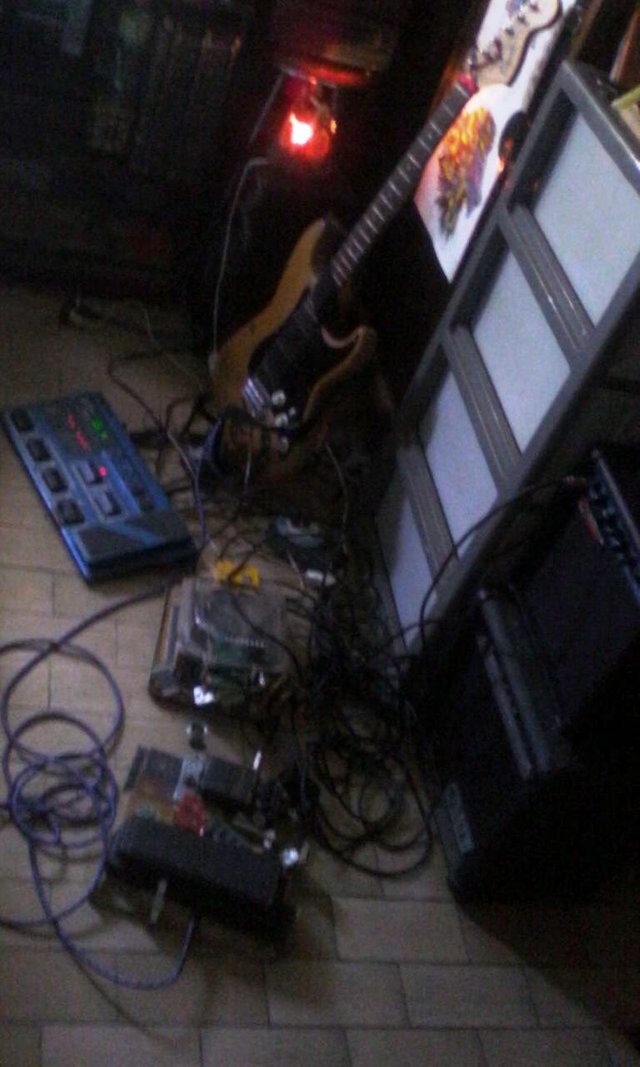 Y por último rendericé el vídeo y lo subí a mi canal de Youtube Puku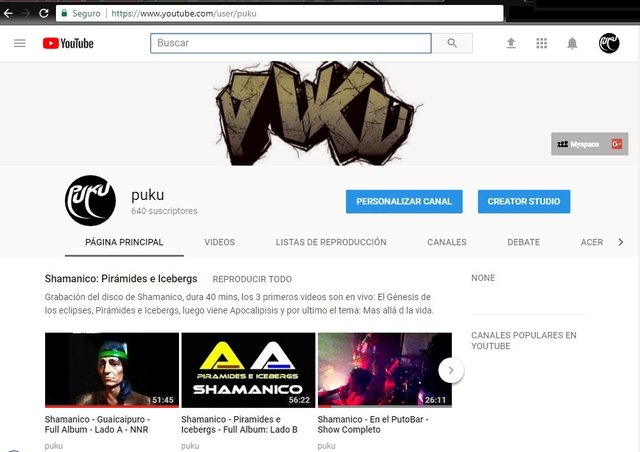 Influencias:



Khruangbin: NPR Music - Tiny Desk Concert:

Anderson .Paak & The Free Nationals: NPR Music Tiny Desk Concert:

THE FEARLESS FLYERS /// Introducing the Fearless Flyers:

Naked city - thrash jazz assassin (live):

Fantomas - Mike Patton - Suspended Animation (Montreux):


My Openmic #103 post:



https://steemit.com/openmic/@nahupuku/openmic-104-masquerade-infernal-instrumental-cancion-original
My Openmic #103 post:



https://steemit.com/openmic/@nahupuku/openmic-103-escapulario-obscura-tempestad-scapular-dark-tempest-cancion-original-original-song
My Openmic #102 post:



https://steemit.com/openmic/@nahupuku/openmic-102-climax-cancion-original-original-song
My Openmic #101 post:



https://steemit.com/openmic/@nahupuku/openmic-101-deseo-al-menos-hoy-cancion-original
My Openmic #100 post:



https://steemit.com/openmic/@nahupuku/openmic-100-se-me-quema-la-casa-y-soy-una-ardilla-my-house-is-on-fire-and-i-m-a-squirrel
Es una trilogía que consta de otras dos canciones mas: /
Its a musical trilogy with two more songs:
https://steemit.com/pitchperfect/@nahupuku/pitch-perfect-31-el-tsunami-sensacional-de-la-isla-desierta-the-sensational-tsunami-of-the-desert-island
https://steemit.com/spanish/@nahupuku/los-suenos-de-la-tortuga-de-dubai-the-dreams-of-the-dubai-turtle-cancion-original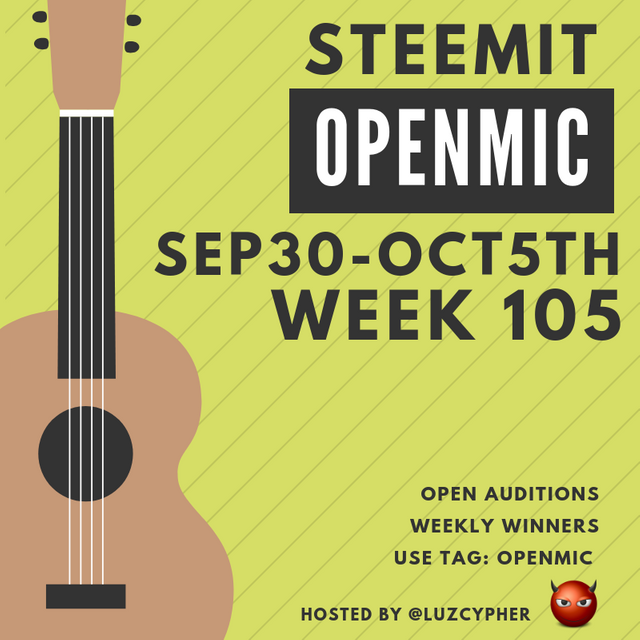 Contest Link:
https://steemit.com/openmic/@luzcypher/steemit-open-mic-week-105-record-your-performance-and-win-steem-sponsored-by-pfunk-and-luzcypher
Gracias a: @luzcypher, @pfunk, @krystle, @verbal-d, @passion-ground, @meno, @soundlegion, @tcpolymath, @stephenkendal, @curie & @cervantes
Bendiciones y gracias por ver mi post
Blessings and thanks for watching my post