Steemit Open Mic Is Growing And Expanding - And A Call For A Dedicated Open Mic Website
Steemit Open Mic is continuing to grow and the community is expanding into new projects to help foster musical talent and collaboration on the platform.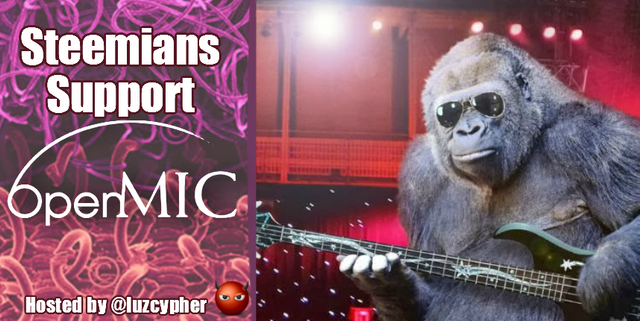 Here's an update of what is happening around Open Mic.

Looking For Someone To Help Build A Website
There are many websites that are connected to the Steem blockchain and I would like to build a site for Open Mic.
I know how to build sites on WordPress only and have no idea how to hook it up to the Steem blockchain.
Does anyone know someone that could help build a website that would grab all of the entries to the open mic contest and display them on its own site?
Having a dedicated website with just Open Mic entries would give us a platform to market to musically talented people with the aim of getting more musicians to join Steemit.
Any suggestions of who would be the person for the job?
Right now there is a link to an Open Mic Chart on SteemReports.com developed by @andybets that is really cool, but I want to build a site that musicians could post directly to and it would create a post on their blog too. If people could comment and upvote from the site that would be awesome!

Special thanks to @pfunk for his continued support and to @krystle, @verbal-d, @soundlegion, @passion-ground, and @jessamynorchard for all of their help each week