Guys, It's official! @passion-ground is the newest addition to the Steemit Open Mic team to pick winner's each week.
He has a great ear for music and is very involved in the Steemit Open Mic community, engaging with each person that enters, and always helpful and encouraging.
Please welcome him aboard the Open Mic team.
Thanks, @passion-ground for being such an important part of growing the music community on Steemit. Look forward to listening to some great music with you.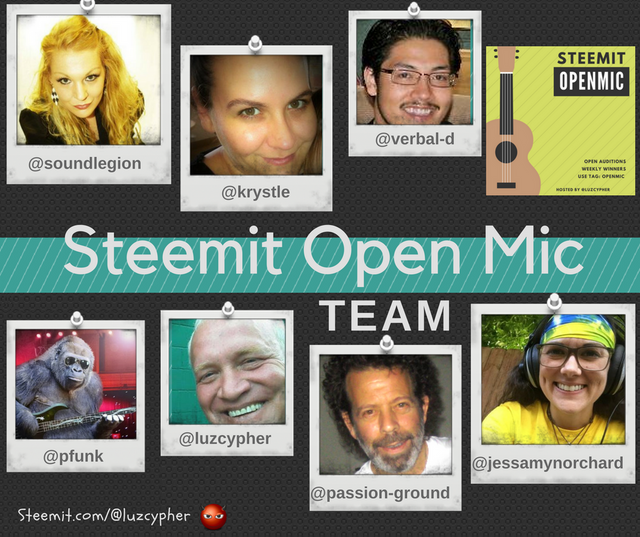 The Steemit Open Mic Team


Learn more about Basic Universal Income here