Steemit Openmic Week #98: My Music Cover of "Mad World" by Tears for Fears ❤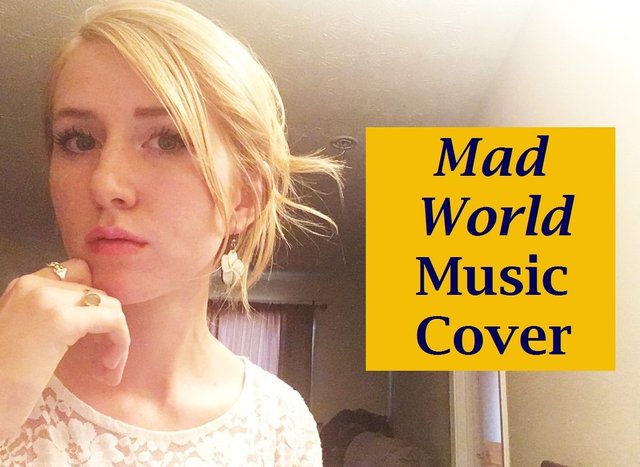 Hi Everyone!
Today I'm sharing my music cover of the song "Mad World".
This is definitely a touching song to me that I feel often reflects the reality of this world, and when I sing and play it I feel that connection.
It's been a few weeks since I participated in the Steemit Openmic, this is because of the summer college classes I took and the traveling and adventures I went on, but I am so glad to be back! 😏
Today I didn't have a lot of time to record this song (hence the fact that the sound quality is not the most amazing and my voice sounds odd at times since I recorded with my phone) but I really wanted to share the music on my heart and in my soul with you today and hope you enjoy it!
Much Love,
Sarah Nicole ❤