OPEN MIC WEEK 92 (Cover) RECONCILIACIÓN
En este día presento a todos quienes siguen mis publicaciones mi entrada para el Steemit Open Mic Week 92 organizado por
@luzcypher
En esta ocasión presento al Grupo Vocal Femenino "
Luz de Luna
" interpretando la canción "
RECONCILIACIÓN
"
Debo señalar que esta agrupación esta integrada por damas de la tercera edad, quienes se reúnen a compartir, conversar y cantar, compartiendo ratos amenos y haciendo buena música.
On this day I present to all who follow my publications my ticket to the Steemit Open Mic Week 92 organized by
@luzcypher
On this occasion I present the Female Vocal Group "
Luz de Luna
" performing the song "
RECONCILIACIÓN
"
I must point out that this group is made up of ladies of the third age, who meet to share, talk and sing, sharing pleasant moments and making good music.
---
Es importante resaltar que soy el Director Musical de esta agrupación, cuyo propósito es compartir un rato de música una vez por semana, mientras comparten entre risas y anécdotas.
Está comprobado que realizar una actividad musical activa zonas especiales en nuestro cerebro, las cuales nos generan muchas emociones y hace que nuestra vida sea mas sana.
Cabe destacar que estas dulces damas tienen edades comprendidas entre los 60 y 85 años de edad, y que estas actividades de recreación son vitales para ellas puesto que estimula sus habilidades mentales que oxigenan el cerebro, ponen en práctica la atención, concentración, coordinación, rítmica, afinación y memoria.
Llevo ya unos cuantos años dirigiendo este grupo, enseñándoles música y aprendiendo de ellas, de su experiencia y su vivida interpretación.
It is important to emphasize that I am the Musical Director of this group, whose purpose is to share some music once a week, while sharing between laughter and anecdotes.
It has been proven that active musical activity activates special areas in our brains, which generate many emotions and make our lives healthier. It should be noted that these sweet ladies are between the ages of 60 and 85, and that these recreational activities are vital for them because they stimulate their mental abilities, as they oxygenate the brain, put into practice the attention, concentration, coordination, rhythm, tuning and memory.
I have been leading this group for a few years now, teaching them music and learning from them, their experience and their lived interpretation.
---
Again...
THANK YOU!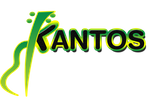 Jurados del Concurso:

@passion-ground
@verbal-d
@soundlegion
@meno
@krystle
Les invito a ver las publicaciones de los otros participantes y votar por la de su gusto en el siguiente Link
El Audio y Vídeo fue grabados "en directo" sin ediciones, ni efectos.
Soy propietario de las imágenes grabadas en el vídeo.

Por seguirme...

¡MIL GRACIAS!