Hola a todos los amantes de la música.
Seguimos con la magia de la música. Hoy les presento la canción "Mi guitarra", del cantante español Juan Pardo. Espero la disfruten.
Quiero agradecer a quienes han hecho posible esta oportunidad para apoyar e incentivar a la música y este grandioso proyecto: Steemit Open Mic como lo son los Patrocinadores:
@pfunk
y
@luzcypher
, al igual que el apoyo de
@ausbitbank
y
@curie
.
We continue with the magic of music. Today I present you with a song "My guitar", of the spanish singer Juan Pardo. I hope you enjoy.
I want to thank those who have made this opportunity possible to support and encourage music with this magnificent project: Steemit Open Mic, the Sponsors:
@pfunk
and
@luzcypher
, as well the support of
@ausbitbank
and
@curie
.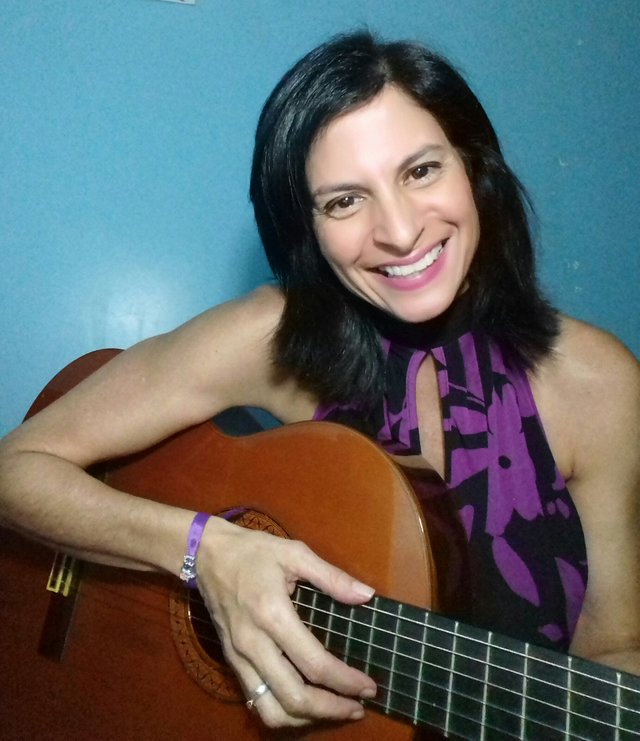 LETRA
Me dejaréis morir para escuchar mi llanto
Y para verme sufrir sonreiréis a mi canto
Pero nunca entenderéis a mí guitarra
Y fundiréis mi anillo, derramaréis mi vino
Porque olvidarse de mí, tendrá que ser muy sencillo
Pero nunca entenderéis a mi guitarra
Mi guitarra cantaba por mí
y lloraba también cuando yo estaba triste
Mi guitarra de astillas de amor
Que algún alguien rompió sobre el mar
Podréis vencer sobre mí y sobre mi alrededor
Porque vencer me así no tiene ya ningún valor
Pero nunca entenderéis a mí guitarra
Mi guitarra cantaba por mí
y lloraba también cuando yo estaba triste
Mi guitarra de astillas de amor
Que algún alguien tiró sus pedazos al mar
Me dejaréis morir, para escuchar mi llanto
Pero nunca entenderéis a mi guitarra
pero nunca entenderéis a mi guitarra
Pero nunca entenderéis a mi guitarra
Lyrics
You will let me die to hear my cry
And to see me suffer you will smile at my singing
But you will never understand my guitar
And you will melt my ring, you will spill my wine
Because forgetting me, it will have to be very simple
But you will never understand my guitar
My guitar sang for me
and I cried too when I was sad
My love chip guitar
That somebody broke on the sea
You will be able to win over me and around me
Because to beat me like this has no value
But you will never understand my guitar
My guitar sang for me
and I cried too when I was sad
My love chip guitar
That somebody threw their pieces to the sea
You will let me die, to hear my cry
But you will never understand my guitar
but you will never understand my guitar
But you will never understand my guitar
**********************************************************
Que la disfruten, hasta una próxima
@carolinaidrogo