Hola a todos!
Seguimos con la magia de la música. Esta canción llamada "Perla Negra" del talentoso compositor y cantante venezolano Yordano, la escogí por ser un tema bastante fuera de lo común, porque su contenido se basa en lo que se vive en un prostíbulo. El contexto revela lo que siente el cliente y la prostituta a la vez. Espero la disfruten.
Quiero agradecer a quienes han hecho posible esta oportunidad para apoyar e incentivar a la música y este grandioso proyecto: Steemit Open Mic como lo son los Patrocinadores:
@pfunk
y
@luzcypher
, al igual que el apoyo de
@ausbitbank
y
@curie
.
Hello everyone!
We continue with the magic of music. This is a song called Perla Negra by the talented composer and singer venezuelan Yordano. I picked it because it's uncommon cause it's content is based on what's lived in a brothel. The context of this song reveals what the client and the hooker feel at the same time. I hope you enjoy it.
I want to thank those who have made this opportunity possible to support and encourage music with this magnificent project: Steemit Open Mic, the Sponsors:
@pfunk
and
@luzcypher
, as well the support of
@ausbitbank
and
@curie
.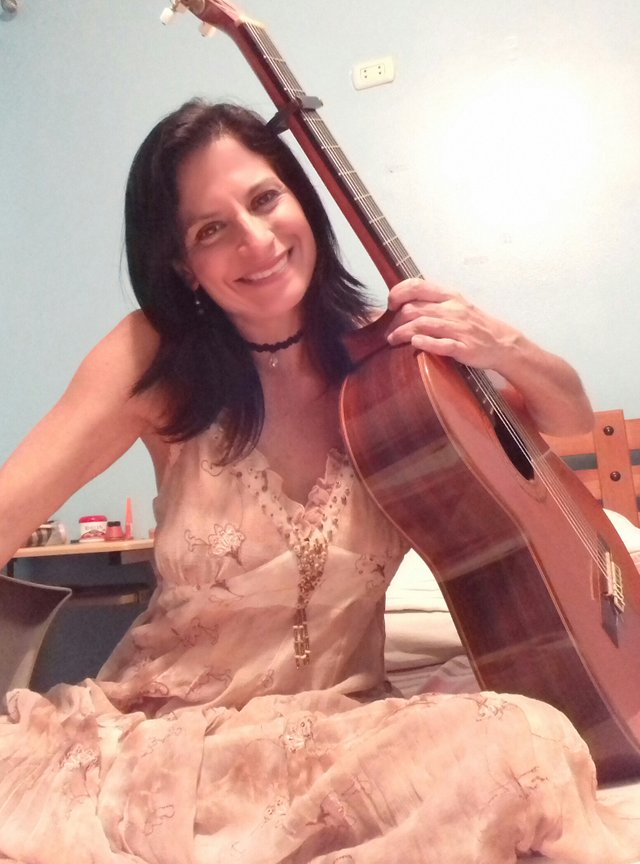 Letra:
Noche de luna llena
La hora es la del puñal
Como ladrones de sombras
Entramos buscando que una fantasía
Se haga realidad.
Esta muy cargado el ambiente
El humo no me deja ver
Entre el ruido y las risas
Se cuela el silencio de una mirada
Que quiere decir:
Si quieres jugar con fuego
Ahora tienes el chance
Vengo de calle adentro
Donde se entierran los sueños
Con luz de neón y metal.
Mis manos saben lo que hacen
Mi lengua no tiene rival
Dime qué quieres que te haga
Yo se de mil calles
Y todas llevan al mismo lugar.
La cama todavía caliente.
¿Quien sabe cuantos habrá?
Y en menos de cinco minutos
Dejo mi aliento en un cuerpo cansado
De tanto rodar.
Y solo quedo el vacío
De un sueño que despertó
Cuando seco el roció
Dejo en mi cuerpo un desierto
La herida llega al corazón.
Las cartas sobre la mesa
Le toca hablar al billete
Cada quien tiene su puesto
Hace su papel, le sacan el jugo,
Paga y se va.
La calle se abre a los pasos
Que aunque quieran no pueden parar
Van de una esquina a la otra
De pinto a miseria
De un carro a la acera
Sin mirar atrás.
Y sé que no hubo flores
Ni besos de despedida
Sólo una perla negra
Se deslizó por la mejilla
Y a la almohada fue a parar...
Lyrics
Night of the full moon
It is the time of the dagger
Like thieves in the shadows
We come in, searching for a fantasy
That becomes reality.
The atmosphere is very heavy
The smoke does not let me see
Amidst the noise and the laughter
In sneaks the silence of a glance
that wants to say:
If you want to play with fire
Now you have the chance
Come in from the street
Where dreams are buried
In neon light and metal.
My hands know what what to do
My tongue has no rival
Tell me what you want me to do
I know a thousand roads
And they all lead to the same place.
The bed is still warm
Who knows how many there will be?
And in less than five minutes
I leave my breath in a body exhausted
From so much rolling around.
And only the emptiness remained
Of a dream upon awakening
When the dew dried
It left a desert in my body
The wound reaches the heart.
The letters on the table
They speak of the bill
Everyone has his place
He does his part, puts out the juice,
Pays and leaves.
The street gives way to the footsteps
That want to stop but cannot
They go from one corner to the next
From Pinto to Miseria
From the car to the sidewalk
Without looking back.
And I know that there were no flowers
Nor farewell kisses
Only a black pearl
That slipped down the cheek
And came to rest in the pillow...
Que la disfruten, hasta una próxima
@carolinaidrogo