I am pleased to share my first post in steemit, starting with what I enjoy doing the most, MUSIC.
I composed this song a few days ago and my work colleague @jaredkhamanah has helped me with the musical arrangement of the guitars in this song.
I am new here at steemit and one of the things I can offer is musical talent, and service to all those who are interested in working with me as I am a musical producer.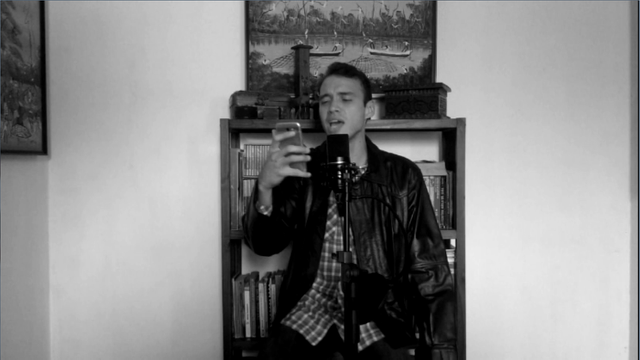 I like to work as many musical genres as possible, I am not limited to a single musical context and together with @jaredkhamanah I explore fusions and create harmonies by playing with the variety of our creativity, we are beginning to explore the world of audiovisual production with respect to music videos.
My main goal is to generate income through the wonderful steemit platform, give more credibility to the talent that is shared in steemit, offer my services as a music producer in exchange for payments in our official currencies, SBD or STEEM.
What else could I say about myself? I am from Venezuela, and despite the harsh economic situation of my country I am a person who believes that we all have great potential as human beings to solve any kind of difficulty in our lives and help others, that is why I also offer my services to anyone who needs them or likes to start a job with both of us.
I have many other goals in mind in other platforms much more known, but... Who says steemit doesn't have a great value in front of other social networks?
I should be better known and that I will try to do with my effort and work, contribute a grain of sand to add much more confidence to this platform that undoubtedly is a great help for those who know how to use it and we need to make it grow much more, make it position in one of the best positions in the market, attract talent and good content to our great family of steemit.
Now I leave you my first musical content, audiovisual that works with @jaredkhamanah for this week's openmic competition sponsored by @pfunk & @luzcypher.
Lyrics
Everything changes
And she doesnt Matters
Maybe honey
You need to be lonely
To understand

That sin in your bed
U exploring my faith
Lost in your freedom
Later can I be the coffe that you make
Oh baby instead
Of loving me babe
Just love yourself
No someone else

Lie to me
Lie to me
Think like me
Just believe
That I've missed you