Steemit OpenMic Week 91 - Jesus el Mesías (cover) by @aalejandroj
Hello friends of @openmic and steemit, the day of today i bring you a song called "Jesus el Mesias". this will be my participation
in Steemit OpenMic week #91
I hope you like it. Can vote, Greetings and thank you very much for the
support! :D

---


letra

Pecado se volvió, aunque no lo conoció
Fuimos hechos en el justicia de Dios
El se humilló llevando la cruz

Amor asombroso, amor asombroso

Jesús el Mesías, nombre sobre todo
Cordero Bendito, Emmanuel
del pecado Rescata, ha pagado el precio
Jesús el Mesías, sobre todo es.

Mi esperanza esta en Ti
Mi esperanza esta en TI
Toda la gloria a Ti, Dios
tu eres la luz.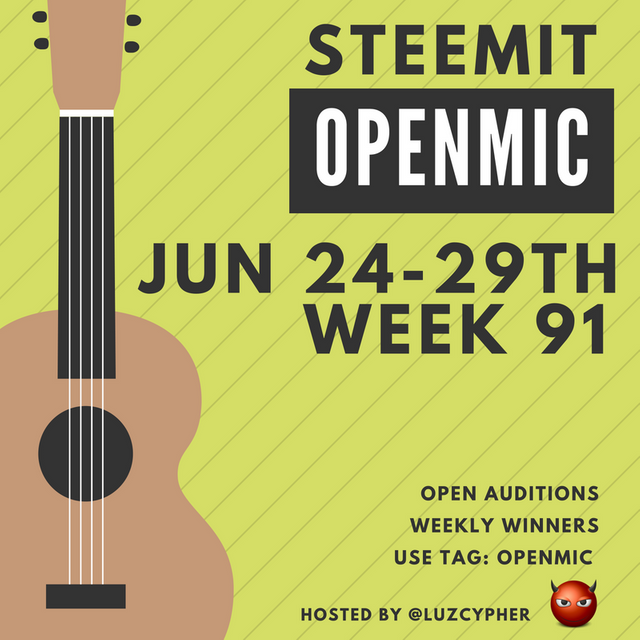 I invite you to support the work of @pfunk @jackmiller @mahdiyari @castellano @teamsteem @pharesim como Witness In the following link https://steemit.com/~witnesses.