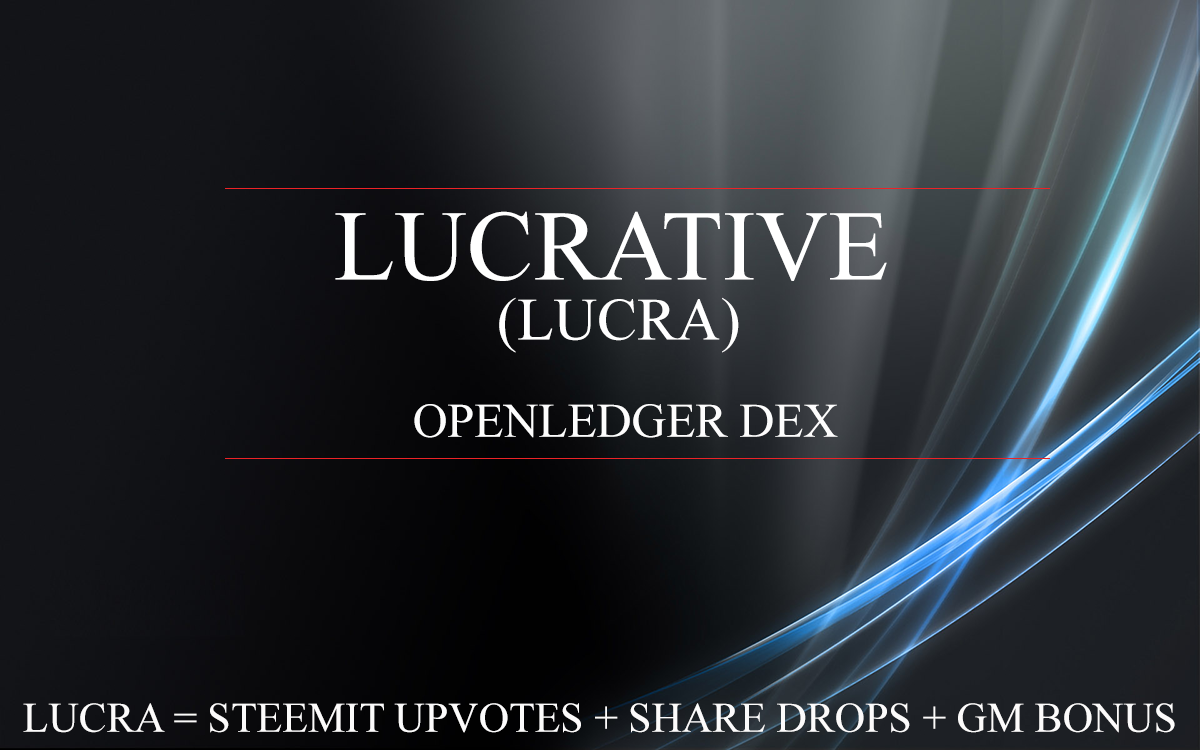 Last Price : $2.00 USD
Steemit LUCRA holders currently receiving blog post upvotes, sharedrops, and Genesis Mining affiliate bonus.
@juanmiguelsalas, @meesterboom, @daudimitch, @joanawatts, @pizzachain, @nepd, @andresfnl, @ricardocamargo, @luisaquintero89, @karinxxl, @avacross
---
Become a LUCRA holder to receive:
Daily Steemit blog post upvotes.
Genesis Mining affiliate bonus.
Hodl a minimum of 1000 LUCRA to recieve a monthly dividend on OpenLedger DEX.
Click this link to create your OpenLedger account.
After creating your OpenLedger account, acquire some LUCRA.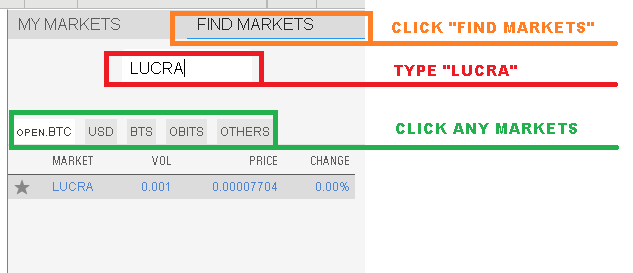 Then reply on the latest post with:
For daily upvotes/GM affiliate bonus
Openledger-accname, Genesis-promocode
or
For daily upvotes
Openledger-accname
Once we confirm you're a LUCRA holder, then we'll be able to add you to the list. All LUCRA holders on OpenLedger will receive a percentage of the monthly/quarterly dividend.
---
LUCRA markets on OpenLedger DEX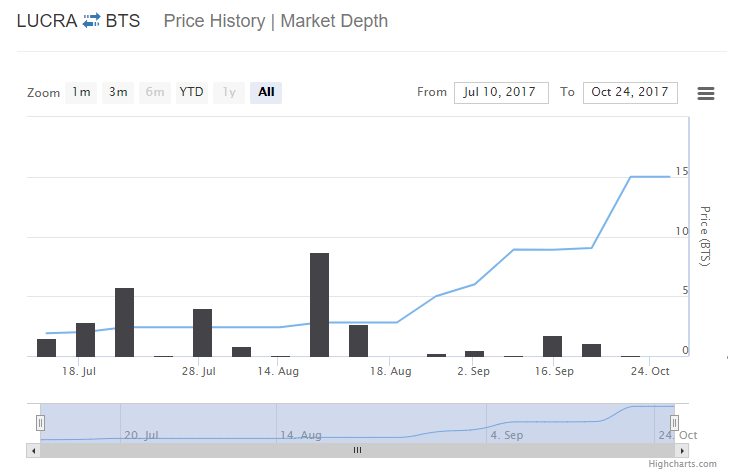 ---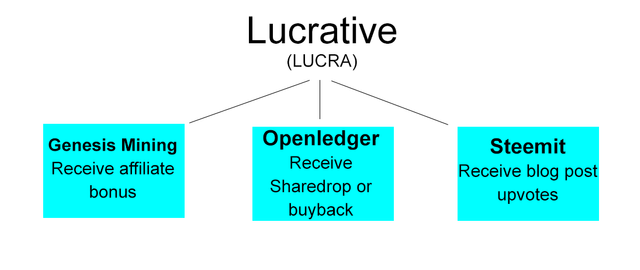 Specification
Name : Lucrative
Abreviation : LUCRA
Max supply : 20,000,000 LUCRA
Supply : 10,000,000 LUCRA
Monthly Dividend : Require minimum 1k LUCRA
Dividend per share
*Dividend: 50% of masternode profits


For more information about LUCRA click here.
Joins us on Facebook, and Twitter.