Hi Steemians,
This is an effort to provide some information on Five selected famous personalities born on this day.
Courtesy of this information goes to onthisday.com, famousbirthdays.com and wikipedia.org and image source is mentioned under "Source" just below each image.
1. Ray Ewry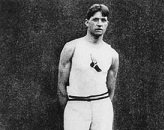 Source
Ray Ewry was an American track and field athlete who was a 10 time Olympic gold medalist including 2 in intercalated games in 1906.
His 10 gold medals puts him among the top medal winning athletes just after Michael Phelps with 13 gold medals.
Ewry's 10 gold medals record stood more than 100 years from 1908 till 2016!!
Ewry participated in Standing lng jump, standing high jump and standing triple jump events and won gold medals 1900 Paris Olympics, 1904 St. Louis Olympics, 1908 London Plympics and 1906 Athens Intercalated Games.
He still holds a record for most Olympic medals with 100% win record with 8 gold medals.

2. Roger Moore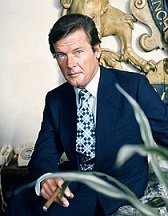 Source
Roger Moore was an English actor and was second actor to act as James Bond after Sean Connery.
Moore took over as James Bond in 1972 with movie Live and Let Die and went on to act as Bond in 6 more movies in between 1973 and 1985.
His other movies include The Man with the Golden Gun, The Spy Who Loved Me, For Your Eyes Only, A View to a Kill, The Quest.
He was known for his charity works and was made an Goodwill Ambassador to UNICEF in 1991.
He was made Commander of the Order of British Empire in 1999 and later promoted as Knight Bachelor in 2003.
He has a star on Hollywood Walk of Fame.

3. Nikolai Andrianov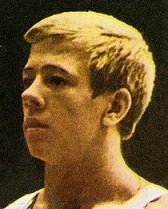 Source
Nikolai Andrianov was a Soviet Union/Russian gymnast who won 15 medals in Olympics and held record for most medals for men until taken over by Michael Phelps.
He won a total of 15 Olympic medals with 7 golds, 5 silvers and 3 bronze medals.
He is third in all time Olympic medal winners list and still holds the record for most individual Olympic medals with 12 medals.
He was inducted into International Gymnastics Hall of Fame in 2001.

4. Natalie Maines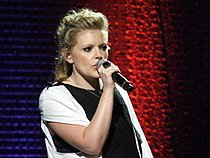 Source
Natalie Maines is an American singer, songwriter who is part of country band Dixie Chicks since 1995.
She is the lead vocalist for the country band and she has released a solo album Mother in 2013.
The band Dixie Chicks has won 13 Grammy Awards and 10 Country Music Association Awards and Maines has played a major part in winning those awards.
She is known for activism and philanthropic works.

5. Reginald Doherty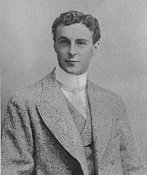 Source
Reginald Doherty was a British tennis player and winner of 14 grand slam titles including 4 singles titles at Wimbledon.
He won 8 Wimbledon doubles titles and 2 US Open doubles titles besides his 4 Wimbledon singles titles.
He was also a winner of 3 gold and a bronze medal in Olympics with 2 golds in Men's doubles and other gold in Mixed doubles event.
He was inducted into International Tennis Hall of Fame in 1980.

Thanks for the votes, comments and resteems.
I am a proud member and supporter of below communities:

Do you use eSteem?
eSteem is a Mobile📱& PC💻 app. for Steem with great features. Also, you get Incentives posting through eSteem apps.
eSteem Spotlight; eSteem provides rewards for it top users in Leader Board with most Posts, Comments and Highest Earners.
---