Dedicating my Steem Power to Support @onerace project - Empowering Culture and Tradition Published on Steemit
Set you heart on doing good. Do it over and over again, and you will be filled with joy. - Buddha
Photos, graphics design, and footer were all made by @jason04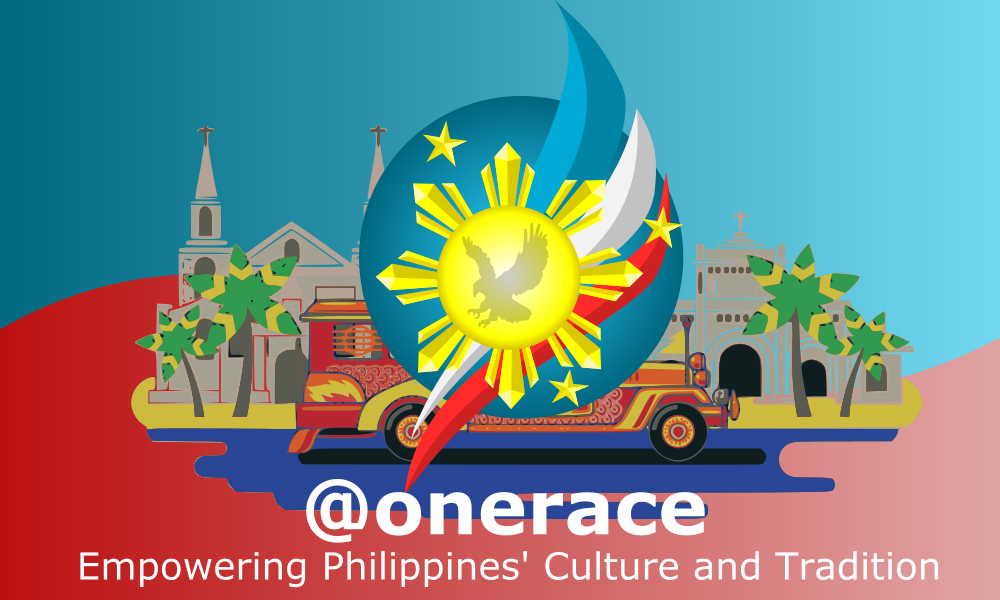 Most of my Steem Power is delegated to @onerace, an account we envisioned that will focus to empower and reward Cultural and Traditional posts published on Steemit. For more than a month now, @onerace has been running and committed to empower Culture and Tradition blogs published on Steemit. With the hope of seeing more of it, I like to fully dedicate my time and influence to launch this amazing project.
How did we came up with this
About two months ago, I found a reliable friend @josephace135 whom I discussed about the future of empowering Cultural and Traditional blogs published on Steemit. We noticed that there has been no initiative/project that isolate the focus of rewarding these kind of posts. Culture, History, Tradition, etc. are way lot more exciting to know about nations. Knowing it, we tried to visualize the idea of supporting them into which we feel there is a need to do it.
As a person who loves to dig through the history, I and @josephace135 had a lot of fun finding hidden gems in Steemit. We knew a lot that was never discussed in school or was never heard of. It's something very fun to do and learn.

As mentioned, our goal is to empower and reward Cultural and Traditional Blogs published in Steemit. We find gems manually and curate them depending on the quality of information and the way it is presented to the community. We want to empower them posting about it and at the same time incentivize more those users who performed the best of blogs.
Culture and Tradition is a very broad term that can cater a lot of topics in Steemit. For example, politics can be cultural, poetries can be traditional, Religious (bible verses / religion based articles) beliefs can be both cultural and traditional. So we exclude those topics mentioned above. Into which we stand firm of not supporting them.
@Onerace's Curation Strategy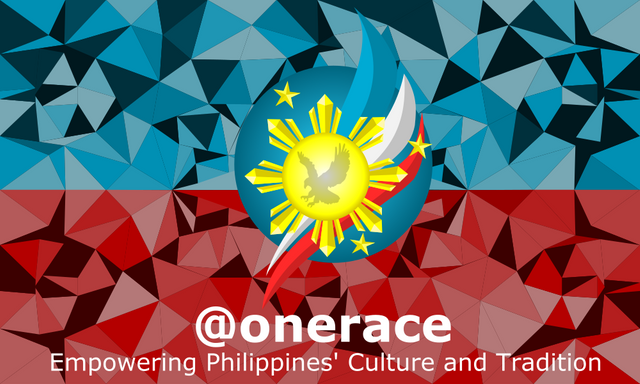 We want to deliver @onerace's vote as efficient as possible. Our curation strategy will be wise and simple. We follow this voting guideline :
These are posts that are having the best quality. Photos, information, and stories behind it will be very crucial. This tier deserves the best of the reward, receiving 100% vote from @onerace. The post will also be included on @onerace update, which will be featured.
These are posts that are having good content but is not of the best quality. There might be some lacking information/pieces on it like facts, quality pictures, or stories behind it.
These are posts that are having minimal captions but photos do depict Culture and Tradition. Photography, small-captioned blogs, and the likes.
The Voting Process
We want to implement an effective curation strategy to cover all posts that are included on the 2 day voting period. With this, we would like to implement this voting strategy :
@onerace voting will be done every 2 days, utilizing 2000% vote weight (vote good for two days). Then it will be voting again 2 days after to regain its voting power.

500% voting weight will be distributed among the featured posts (5 best Tier 1 blogs)

700% voting weight will be distributed equally among the Tier 2 labeled posts.

400% voting weight will be distributed equally among Tier 3 labeled posts.

The remaining voting weight will be used to be a reserve for users engaging/replying on @onerace's posts and to vote on our own update to grow more its influence.
Philippines : Our first Focus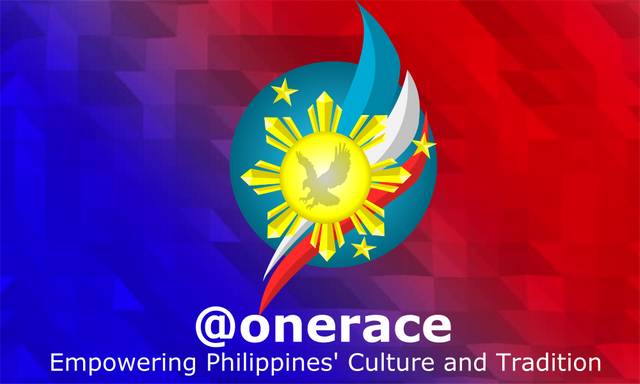 We did have a lot of deliberations before doing it. Since Culture and Tradition is present in all countries, we do not have that enough voting capacity to reward all of them. So currently, we're focusing on empowering Filipino Culture and Tradition posts having the tag #philippines on it.
As mentioned, the more we accumulate the influence to reward a numerous posts. We want to expand and reach out to other communities, the moment we receive delegations from influential users in the platform. We hope this will be supported and rest assured that the votes will be distributed fairly.
Additional Updates :
@onerace will be in need for delegation (a call for delegation), for us to give rewards to the community. Currently sitting at around 5,300 Steem Power, with the help of some of our Steemit friends supporting this project. We hope we can have your support by delegating to @onerace or upvoting @onerace's updates.
Another important note will be @onerace considering creating a Curation Trail. We're still not focused on that as we want to create an impact and influence first before creating such programs. We are looking forward to have your support on it :)
Thank you and Keep supporting @onerace
We appreciate the time you put in reading this post. We truly appreciate it ad we certainly look forward of you publishing Culture and Tradition posts published in Steemit. Thank you!