A milestone achieved - I'm doing actual book illustrations
Greetings steemians
"Long time no see" seems to be my opening point for most of the latest posts here, but this time I think I really hit a record with being off chain.
Nevertheless I have a good reason for this. Two reasons actually:
we (the family) have sold our apartment and bought a house near a small forest. Finally moved in (still lots to do unfortunately, but that's the way it goes I guess)
visiting the last big book industry expo in my home city - cracow, I've managed to get in contact with Marek Zychla - polish fantasy author with already a few published books and he was looking for a new illustrator since his last one already has too much projects and can't keep up. Two months later and I'm doing a set of ten black and white illustrations (at evenings and nights... with day job, 3 kids and
And also it turned out they want me to do the cover which I'm still working on...
Hope I manage to deliver in time , wish me luck.
And in the mean time here's one of the illustrations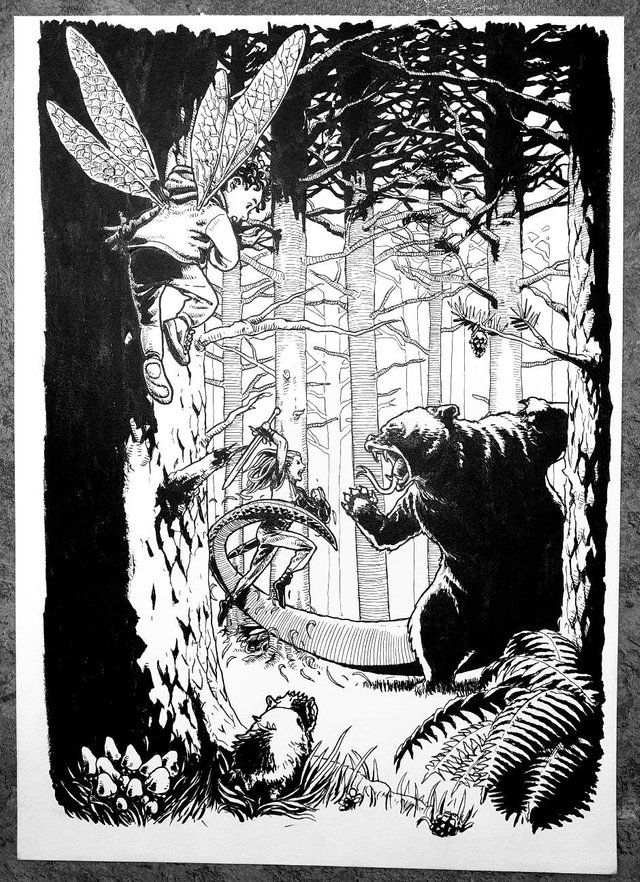 Some process shots
If you're familiar with my work you know I like to go straight to inking phase, but this time I made pencil sketch before every illustration to avoid at least some of mistakes.
Unfortunately forgot to take a picture of the sketch itself, so here's a beginning of lineart already...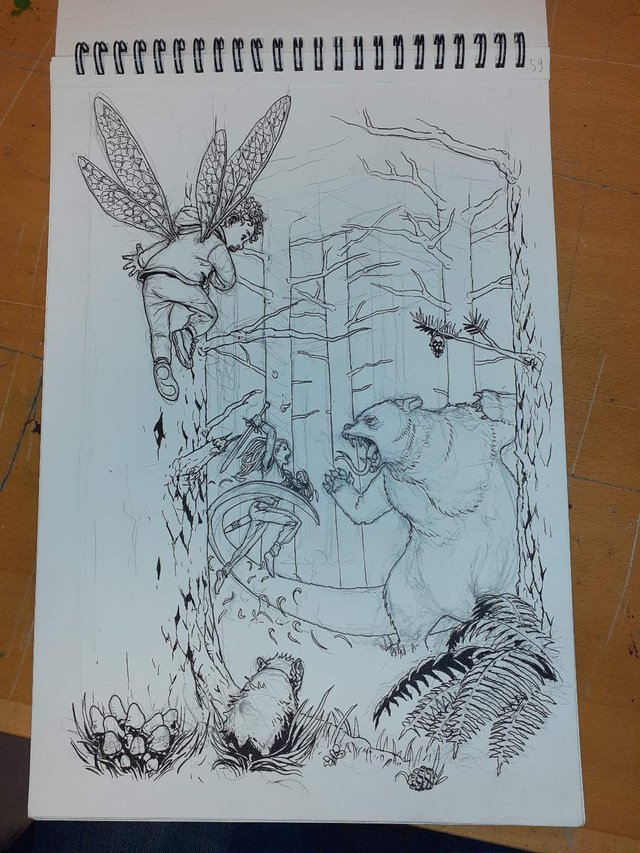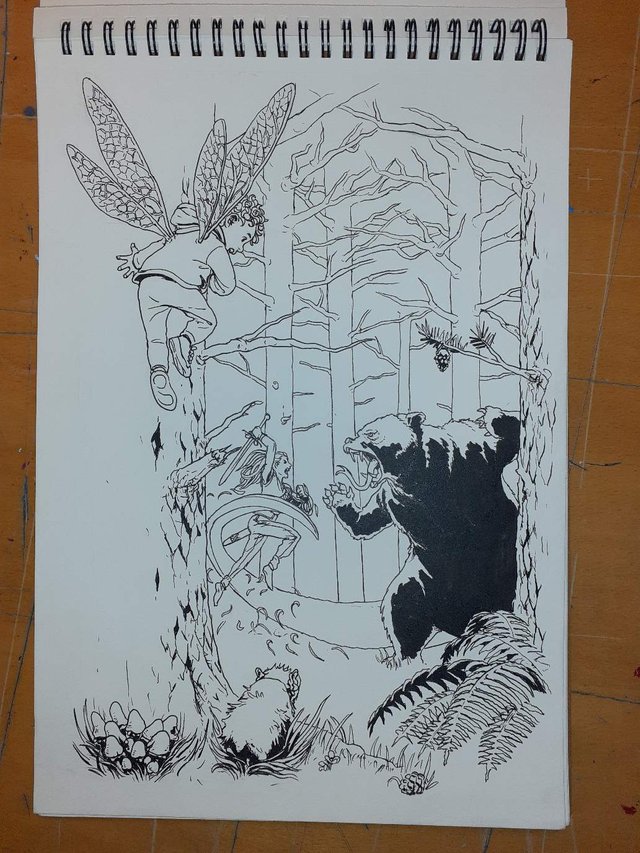 And done.... looks like I chose a drawing with the least process shots of all,
sorry... will post more after the book is finally published .
And please don't hit me over the head about using onchainart tag... not familiar with communities concept so far (but additional support is always nice if you ask me ;).
If I'm doing it wrong I promise not to make that mistake again.
Cheers
Posted using Partiko Android