Project Update for Steem Onboarding!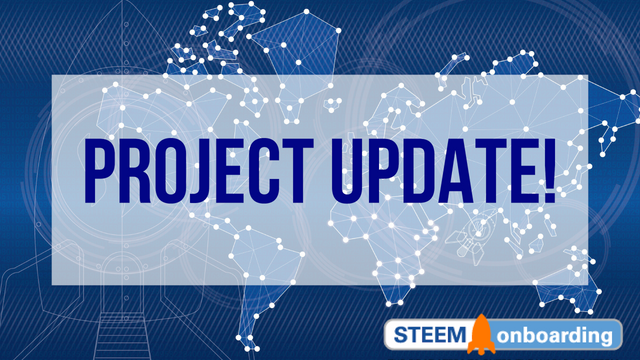 It's been a minute since we last gave you guys an update - and so we wanted to pop and let you know how our progress is coming along!
Our video and translation team have done an awesome job of getting the first 10 videos for each language complete. Our web designer and back end developer are now putting the finishing touches on designing the learning module for each language to make the site intuitive and easy to use.
Once we launch the beta version of the site – we will of course continue to add new features and eventually start adding more languages as well. We already have few other languages that are starting to work on translations and our writers are starting to work on the next phase of scripts as well.
We are still on target to launch the beta site in Q1 of 2019 and should even be able to launch early – in the next few weeks.
We are working out the details for having a bit of a launch party to kick things off – so keep your eyes open for that. I mean, who doesn't love a good party?
Another area of the site that we are excited to develop further is connecting new steemians with communities. We want to say a huge thank you to all the communities that have already sent us videos – but if you are reading to this and you are either the founder or moderator for a community on the steem blockchain – please contact @coruscate about making a video to be featured on the site.
Thank you all for your continued support and enthusiasm for the project. We are working hard behind the scenes to bring it to life and can't wait to share the beta version with you soon!
---
Our Fundition Campaign is Live!

We are very thankful to everyone who appreciates what we are trying to build here and we think we can achieve our goals if we get the community's support - which is why we launched this Fundition Campaign.
We have 10 Donation Tiers with different rewards - including Shirts, Hoodies, Early access to our website, Steem Fest tickets, Steem Monsters Packs, Steem Creators Conference tickets and more. For those who want to help us fund the project, the tiers are as follows:
| Donation | Tier | Donation | Tier |
| --- | --- | --- | --- |
| $10 | Valued Supporter | $25 | Appreciated Supporter |
| $50 | Bronze Supporter | $100 | Silver Supporter |
| $250 | Gold Supporter | $500 | Platinum Supporter |
$1,000 | Diamond Supporter

---
Let's reach mass adoption together!