Are we really making money by blogging and commenting? Is this REALLY real or are we just deluded fools?
We Are Not Deluded Fools And Here's The Proof!
In my previous article I reported that my debit card had arrived a week after ordering it. 
What Happened Next?
I went on line to advcash.com and activated my card.
I exchanged some of my SBD's for Bitcoin using my exchange of choice, Blocktrades.us
I then sent the Bitcoin to my advcash.com account and converted it to Euros. (they also use US dollars and Russian Rubles)
Once the funds were in Euros I had to load them onto the debit card. Having the funds in your advcash account does not mean that they are loaded onto the card! Don't forget this step because I made several attempts to use the card without doing this and I was sure that the card didn't work. After many messages to the help desk another Steemit member that also uses this card pointed this out to me and Voila!
What Happened Last Night?
I made a debit purchase in Italy.
I withdrew Swiss francs in Switzerland!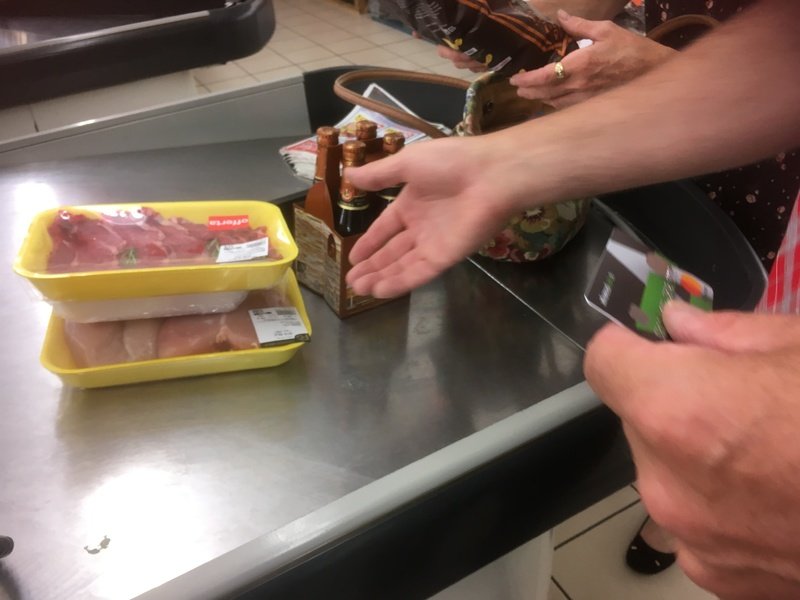 2.5 kilos of meat, 7 bottles of premium beer, and some errrr snack food (I'll blame my son for that). Total Euro 34.78
Did I Really Just Pay For Groceries Courtesy of Steemit.com? Oh Ya!
My wife, my son and I went over to Italy to buy some groceries and to test out the debit function of the card. There is no charge for this service and so it is an attractive feature. 
We were all so excited when the payment went through without any hitches and for the first time we saw the real power of Steemit! We were actually laughing with joy and in a bit of a state of shock. After all, I'd been blogging for over a year and had accumulated more than 41,000 Steem Power (worth about $70,000 at the time of me writing this article) but somehow it was still all so theoretical! 
I needed to spend some of my Steem and the time and the means had arrived!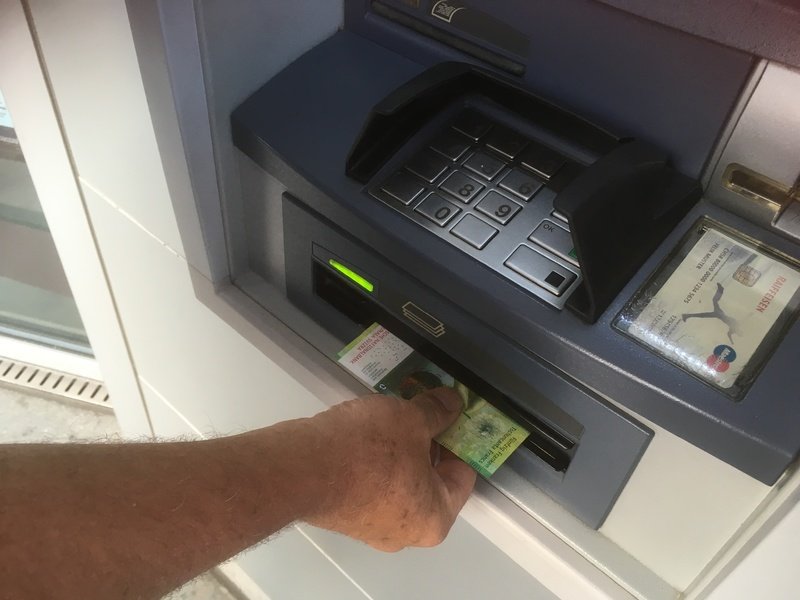 Did I Really Just Withdraw 50 Swiss Francs Courtesy of Steemit.com? Oh Ya!
Still high with elation after the successful trip to the grocery store we decided to attempt an ATM withdrawal in Switzerland. This meant paying an exchange rate on top of the 2 Euro debit fee and so it cost me  2.81 Euro to get the 50 Francs. It was, however, just a test and all of us were wide eyed with elation when again the card worked to perfection! Since we often use Euros I'll just make the withdrawals in Italy or Germany in the future and avoid the extra charge.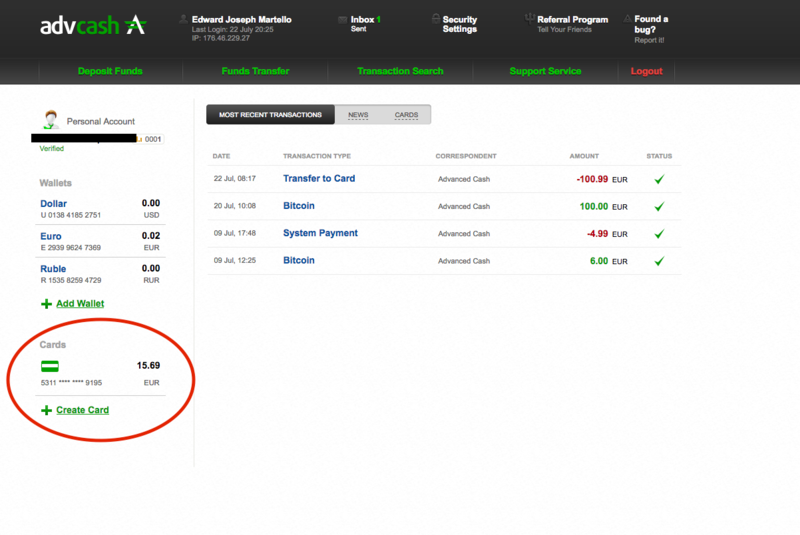 This shows my situation after the withdrawal and purchase. I had 101 Euros in The account and I've "spent" a total of 82.50. To summarize 101-82.50 = 18.50. My account shows that I have 15.69 Euros left and that means that I've paid a total of 2.81 Euro in charges. Remember that for debit card purchases there are no charges so these fees are from the cash withdrawal.
Some Final Thoughts
I'm happy with the card and will now load it up for my Steemcation to the Black Forest next week.
I am confident that more and better solutions are on the way and we'll be able to spend Steem directly. For example check out the project Blockpay by searching articles by @kencode 
I would like to see a resource for Steemit.com members where they can see the best on and off ramp solutions for their country.
I believe in the future of Steemit and I will continue to keep most of my "holdings" in SteemPower!
Will You Get a Debit Card And Empower Yourself?
Do you already have a debit card?
Are you happy with it?
Are you searching for one?
I hope that you enjoyed this article about getting a debit card and empowering yourself by spending some of your Steem!
Until next time,
@kus-knee (The Old Dog)

Remember, if you upvote my post and leave a comment I will do my best to upvote it with some of my 41,000 plus Steem Power!