Tasteem- Your Ultimate Taste Guide Around the Globe| Food, Drinks & Great Restaurant Reviews| DApp Review
To be honest, I wasn't really sure I'd make the cut off time for review a social DApp Challenge courtesy of @oracle-d & @stateofthedapps, but here we are.
To know me is to know how much I love my food and even more so, my wine. I am always ready for some yummy adventures, and I would never turn down a travel opportunity if I really was in a position to travel. What is it that they say about travel again?
If you travel far enough you will meet yourself
Travel is not a matter of money but
of courage
Those are just some of the wisest words I have come across that encourage me to travel as far and wide as I possibly can. Unfortunately, my current circumstances don't allow me to do that as much as I would like to, but such is life.
That however, doesn't take away from my love for food, wine & travel. Infact, if anything, it is just a great encouragement to work extra smarter (not harder), in order to be able to do the things I want to.
Hence, hit goes without a say, the DApp I am about to review, revolves around those 3 niches, Food, Wine & Travel. Food and restaurants go hand in hand, I think by now, my love for amazing coffee shops is also pretty clear. With that said..
Ladies and Gentlemen, I present to you;
Where I come from, we have an African Proverb that says, the way to a man's heart is through his stomach.Why? Your guess is as good as mine :)
For all my travel enthusiasts, foodies and food bloggers/vloggers out there, this is for you. You will love it.
What is Tasteem?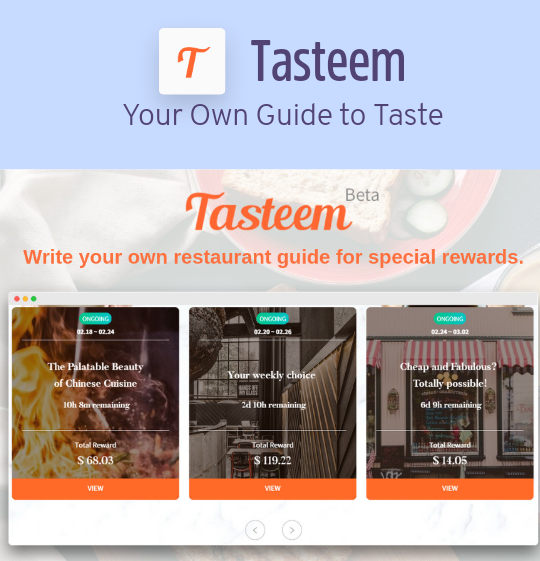 You can think of it as a Foursquare Guide for Favorite Places for Food.
In other words, Tasteem, as their slogan says, is your guide to yummy food.
It is an amazing DApp for food and restaurant reviews. So, no matter what part of the world you're at, you can always check out reviews of restaurants in those areas or write one yourself if you please. The best part about writing one is, you get amazing STEEM rewards. Either way, you can create or just consume information, win-win right?
How to Get Started?
This is very easy actually.
Go to; https://tasteem.io

Sign in with your Steem Account, Unfortunately if you don't have one you will have to Sign Up for one. It is a Steem DApp after all.

Once logged in, you will see all on-going and ended themed tasks. If you wish to write a review of an experience you've had related in line with the theme, then you just have to click on it and follow the outlined format. In this case, the ongoing theme is beverages with friends..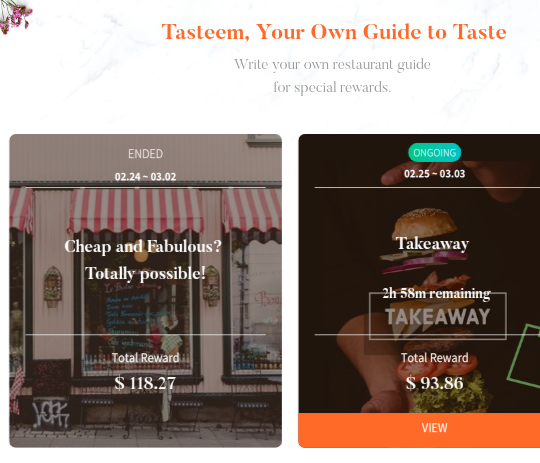 And a brief description of what is expected of you.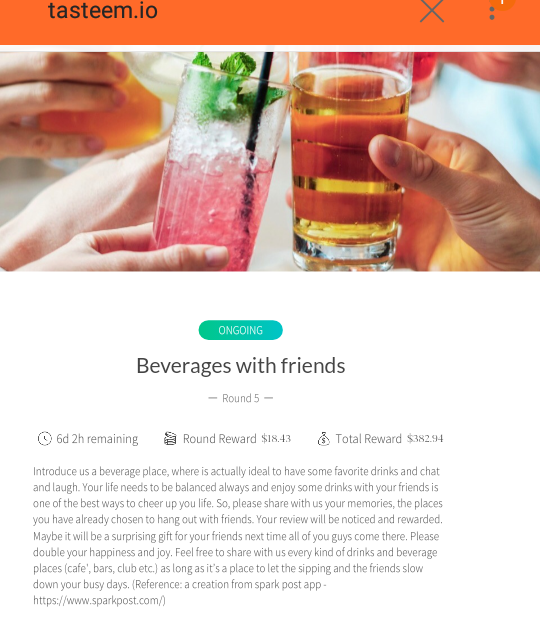 Pretty easy and cool right?
How to proceed?
If you wish to participate in any on-going theme to win rewards, click on the post link and get to work. You will get a format as this, then publish your work when done.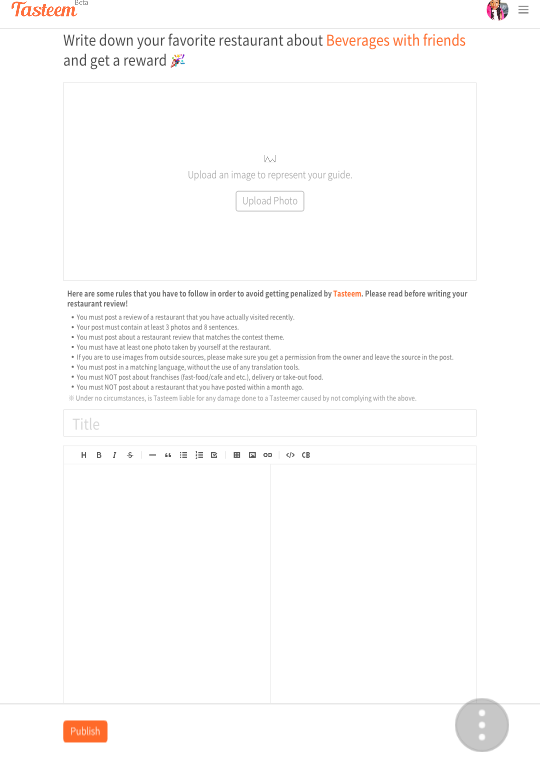 One of my favorite components of this DApp is the format provided. It makes it so much easier for creators to understand what is excpected of them hence saving on time.
The fact that is also allows for global reviews is also a winning factor for me. Not only is it an ideal DApp for avid travelers, foodies and content creators, but it is also one of those platforms that can actually help us to expand our travel bucktlists. You know, the one you have tucked back somewhere at the back of your head :).
Reading reviews about other people's great experiences has been a great selling and marketing perspective for many businesses for many years. There's power in great reviews and this DApp is one way to get those. I would highly recommend it.
The Down Side?
For me it has got to be the fact one needs a STEEM account to make use of it. Some people may want to do reviews on the go without having to wait a couple of days to gain access. If it was to allow direct sign up then it would be much more desirable in so many people's eyes. But then again, we are in a different space and we must work around it. Hopefully in the very near future it will be accessible instantly.
Comparison
With regard to other food and restaurant review Apps such as Yelp, Foursquare,Eat24, etc, I'd say @tasteem has a long way to go especially with on boarding users and getting great reviews across the globe. But then again, I am very confident of its potential, after all, a journey of 1000 miles begins with a single step right?
Yelp may have 50M reviews of businesses across the world , but I feel the big advantage is in having an actual app that people can access on the go and instantly.
If Tasteem was to develop an app of their own and simplify on the account creation process,then the sky would definitely not be the limit.
People love great food, great ambience and great restaurant experiences are part of travel memories.Having an DApp as Tasteem to help save on time and resources is definitely every avid travelers dream tool.
Conclusion
If I was to genuinely rate this DApp from the restaurant reviews done so far, I'd give it a 4.5/5. It is high quality content by very diverse group of individuals. From an ease of use and access point, 3/5.
In general, in the hope of it getting better in time, I'll give it a 4/5 rating.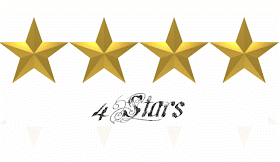 Interested on what you read? Why not check out @tasteem on State of the DApps, you will not be disappointed.

Interested to write Tasteem reviews? Follow @tasteem on steem to keep up with the weekly tasks for content creators, or to just read great reviews or to just be in the loop of what they have going on, either way, win-win.


Check Out @oracle-d @oracle-d.tasks for more amazing writing opportunties.