The Barracks.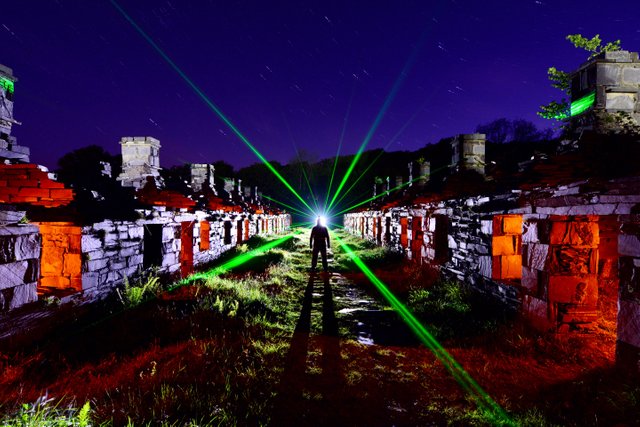 Good Morning Steemians,
This shot today was from an epic LP mini break to wales, this was a colab shot with Phil Fisher, Tim Gamble and Komeg, which was performed like a military op.
Phil fired lasers and a torch at Tim, after i had put down some smoke cover, whilst Komeg and Phil went house to house, clearing the small rooms with an orange gelled flash each.
Tim and I both covered them by lens capping all 4 cameras each time the guys moved up to the next room.
After the long walk down to this place and an even more grueling walk back up the mountian to the car after, you can completely respect the guys who worked and lived up there.
Life must have been tough up that mountain especially in these small rooms on the windswept galleries of the quarry.
Sooc Raw conversion.
Settings used:
F6.3
Iso 200
571 seconds
11mm
Thanks for taking the time to check this post out, and have a great day :)