"Celestia"
Hello, dear Steemians.
I wanted to show you my art piece. This is my painting- "Celestia".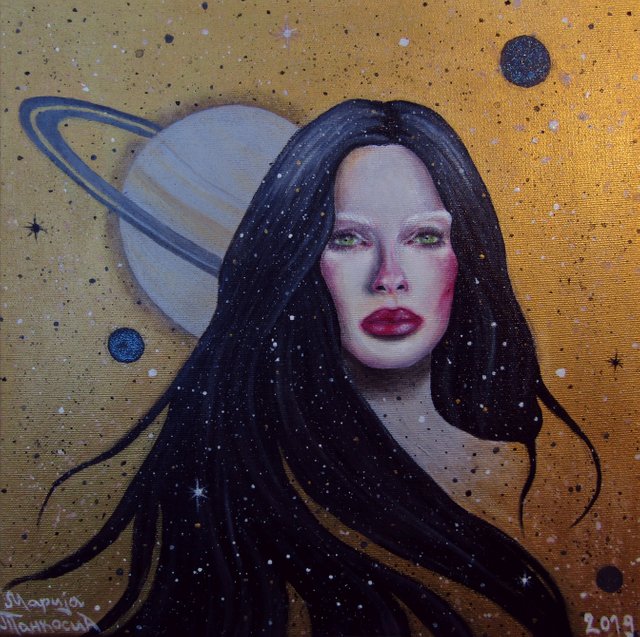 This is one of those paintings that you don't have a definite idea of ​​what you're going to paint, and eventually something comes up that you think is great. I also didn't have time to post this painting before, although I finished it in November or December last year.
I photographed the part of the process of creating this painting: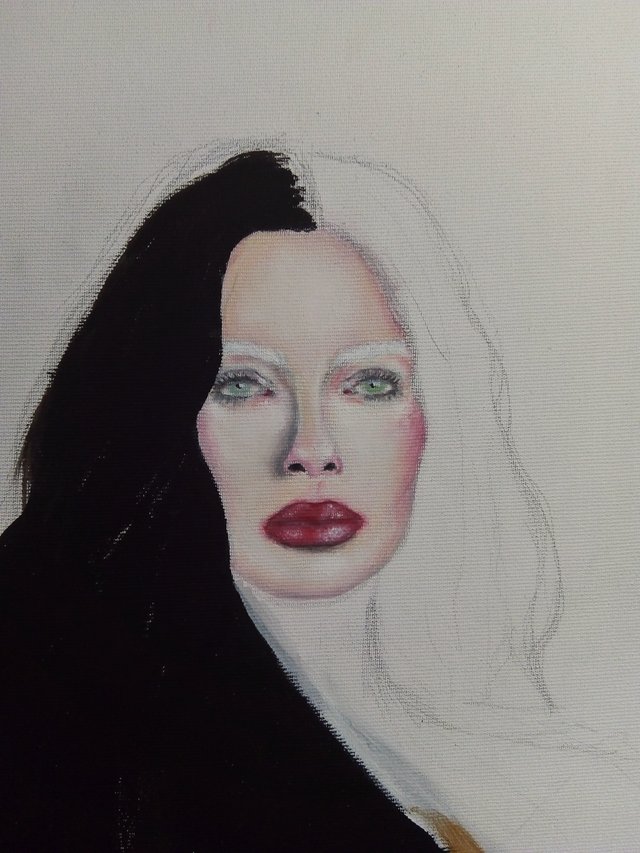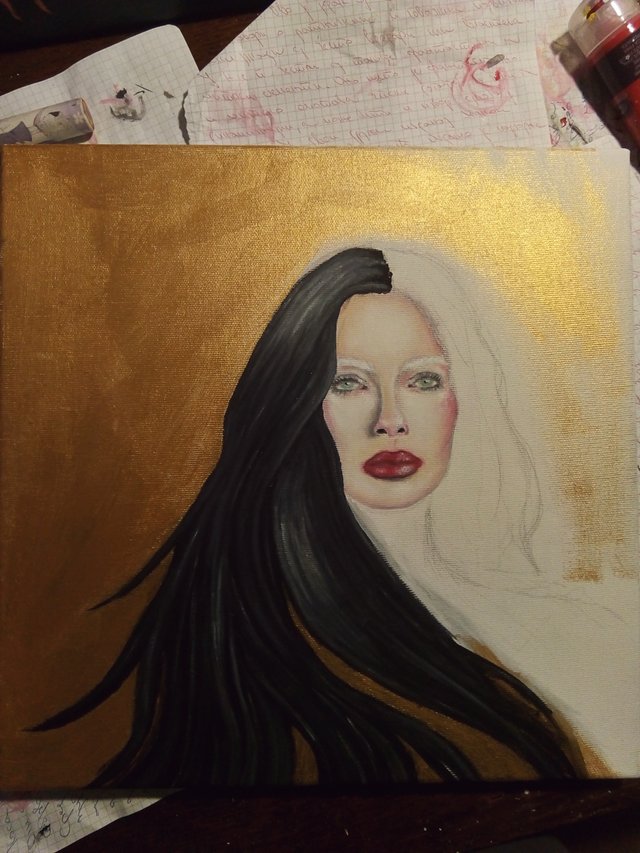 I want to show my love for the night sky in a million ways.
To paint her face I used a thin brush, as well as to paint Saturn. For the rest of the painting I used a slightly thicker brush. I used acrylic paints but also a little nail polish. In the end, of course, I coated the painting with a special lacquer for acrylic paint, for protection. The size of the canvas is 30x30.
My boyfriend sent me this. Well, he was try too. :)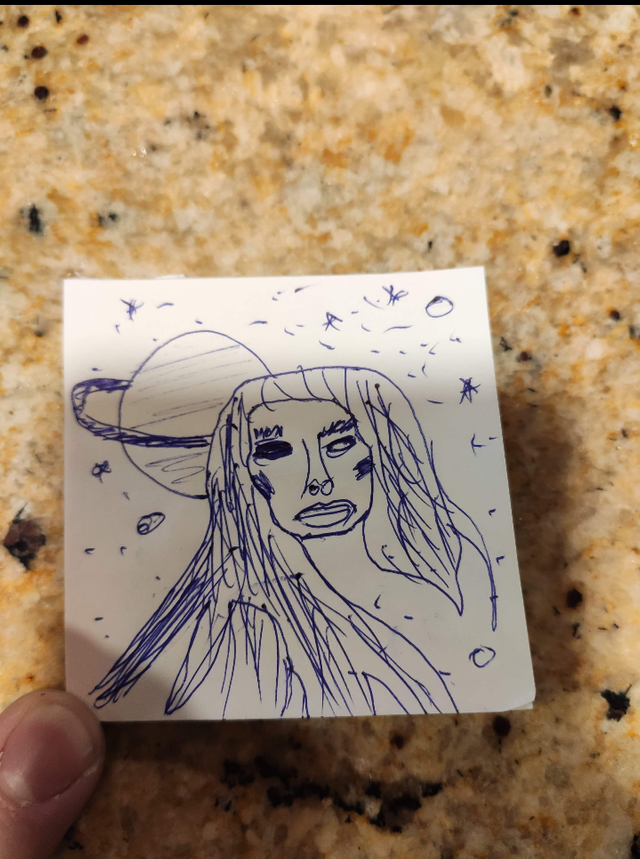 Thank you for stopping by.
Have a nice evening.