Beginners Guide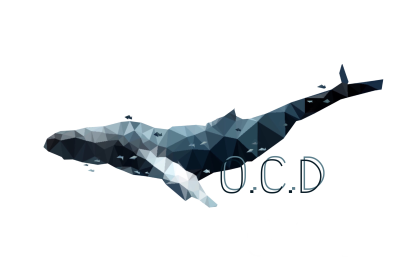 ---
If you are new to the whitelist addition start here!
Below is the example on how you can bid using OCDB :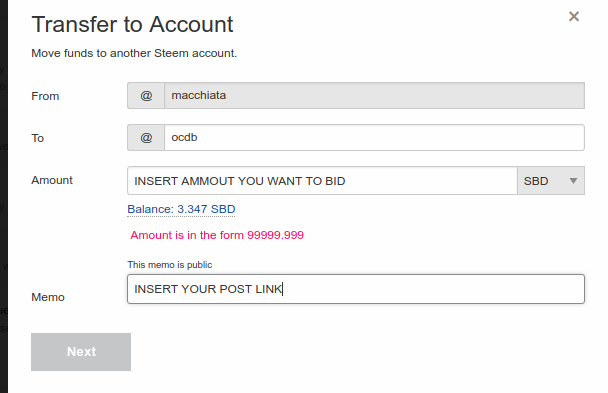 What is OCDB?
OCDB stands for Operation Curation Bot. It is a non-profit bot with a mission to help steem community. There are two types of service offered,delegation and bidding. For delegators, they can contribute by delegating a steem power and receive rewards proportionate to the delegated amount. And for bidders, there is a requirement which is, in order to receive a vote, they must be whitelisted.
Read more about OCDB here: https://thegoodwhales.io
---
---
User flows
How To Be Whitelisted?
As of now, since the curation has started again, those who made it to the daily compilation of @OCD, will automatically added to OCDB whitelist. And that's the only way to get into the whitelist the moment of this document created.
In the past, another way to get into the whitelist was by applying or nominating yourself or friends via whitelist recommendation or via whitelist application.
---
How To Find Out If I Am Whitelisted?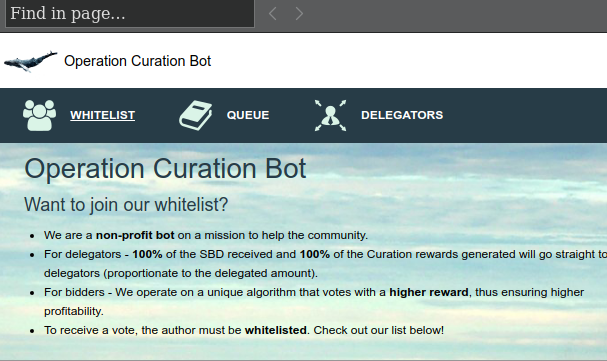 Insert your steemit ID/handle inside the " Find in page"

If you find your name, then it means you are whitelisted.
So, How Can I Bid?
Choose a post that you want to bid.

Click on your wallet to perform a transfer.

Make sure you are seeing something like this below;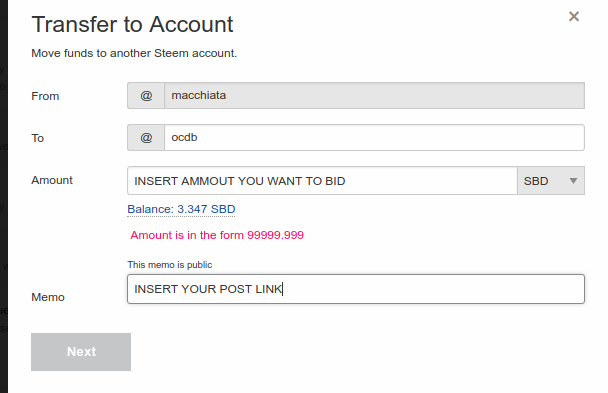 After the transfer successful, you can check your bid via queue page.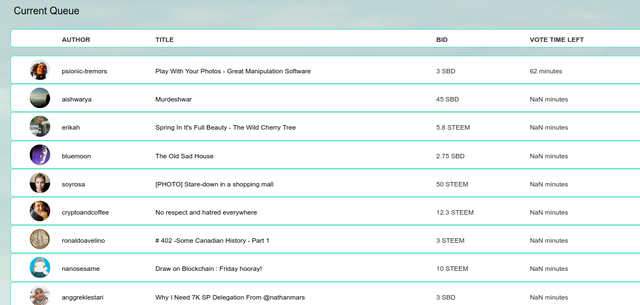 If the bot has upvoted your content, it will send the following reply in your post ;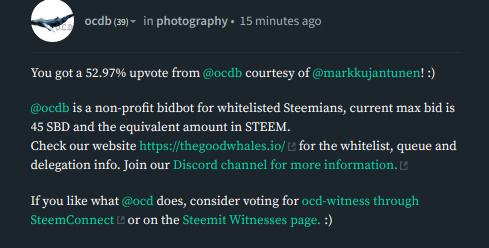 Read more about the queue here : https://thegoodwhales.io/queue.html
---
I still don't understand,
Where can I find further information ?

Read more about OCD here: https://steemit.com/@ocd
---
Find this document incomplete? Leave a comment!