From old mushroom to baby yoda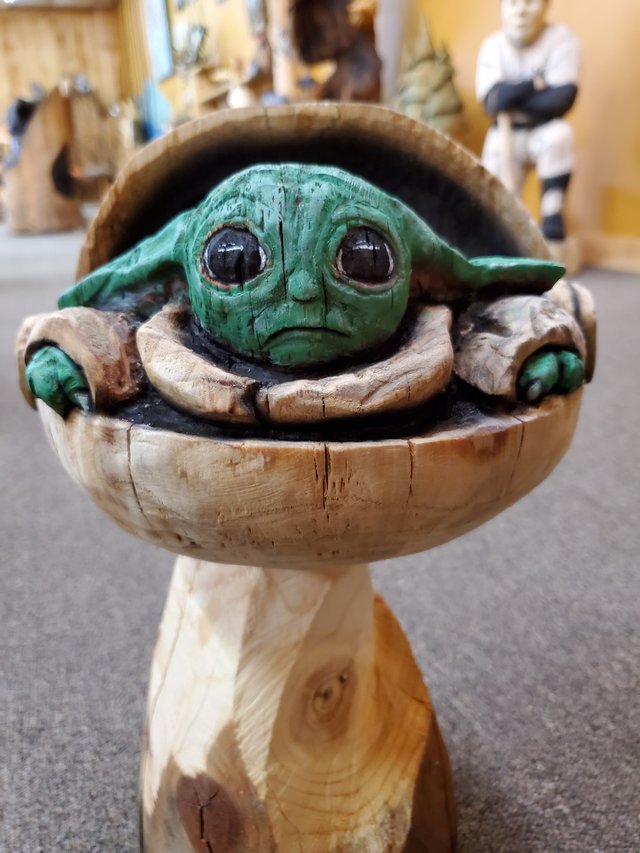 Hey all, I'd like to share with you a piece I carved for a diehard Star Wars fan. His daughter wanted to get it for him for Christmas.
This piece started as a mushroom that was carved a few years ago.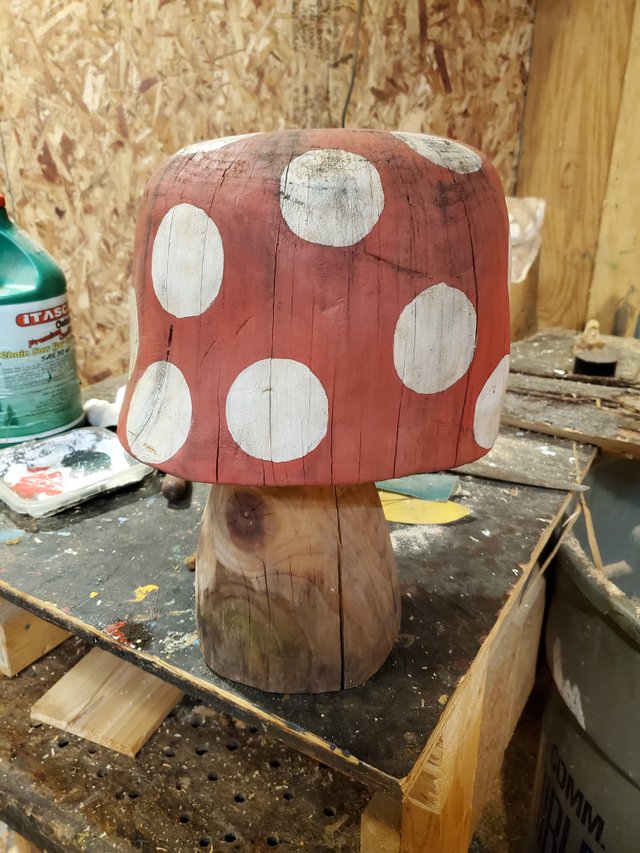 Didn't take much to find baby yoda in that mushroom..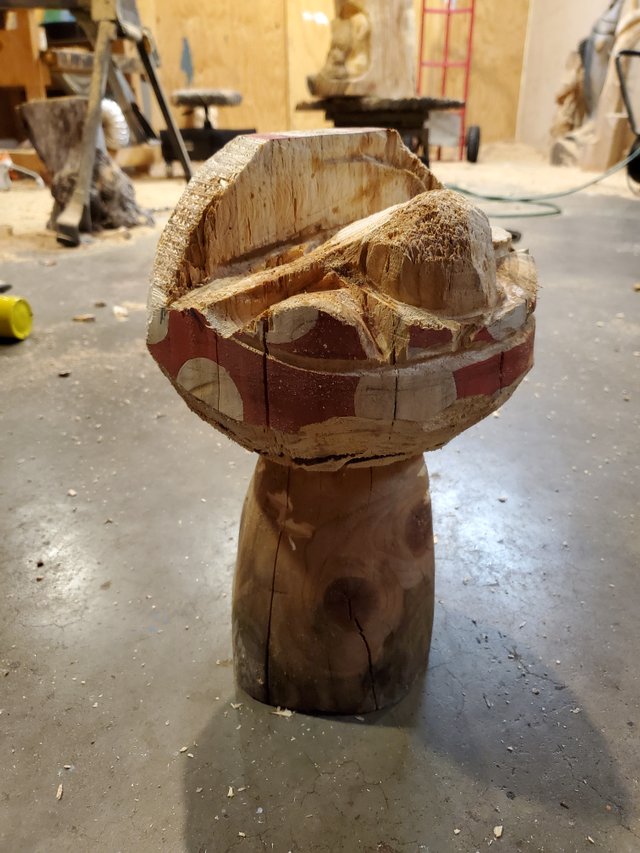 Literally just a few minutes of saw work.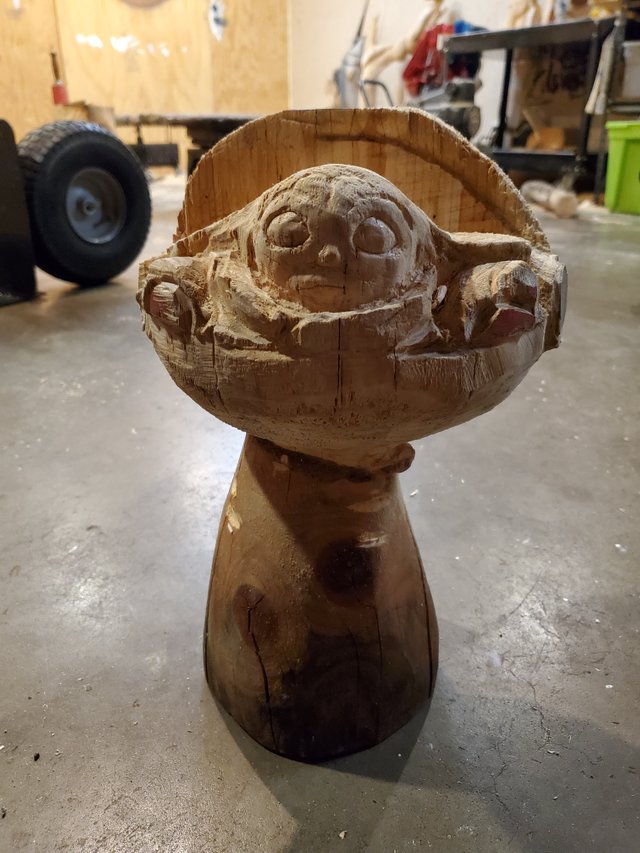 A little dremel and chisel work..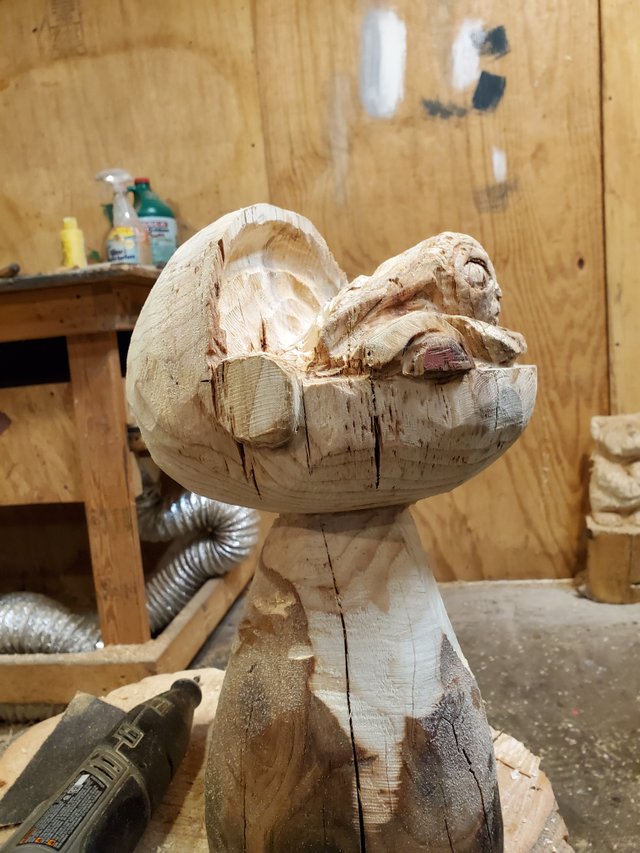 And then paint..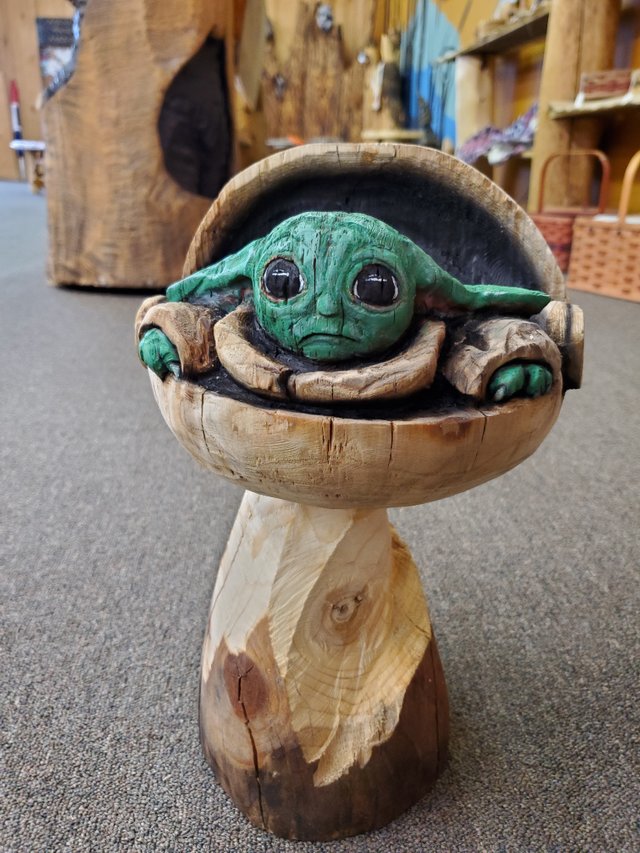 He's a little sad or scared but the customer was happy so thats all that matters.
I hope you enjoy seeing what I "saw"
If so feel free to upvote and resteem
Thanks for looking