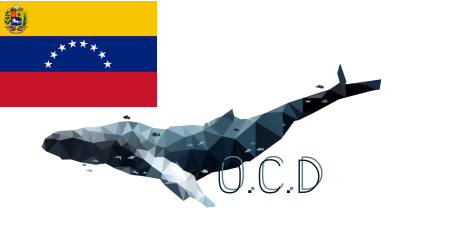 If you happened to read my latest post, I mentioned that I will be starting something more fair to curate and reward active, original content authors from Venezuela. There is a void there lately where the current active curation is not filling it fairly so I wanted to come up with a way on how we could instead. Before getting into the details I want to mention that this won't be a "charity" as some users in the comment section of last post translated it or the project that lead to this pretended to be. Our curation will be in a strict line with the other OCD compilation posts where effort, activity, marketing and quality will matter. Luckily we still have a few spanish curators in OCD who will keep an eye on things and help our newest Venezuelan curator get going.
Without further ado, welcome our newest curator to OCD: @yonnathang! He was an easy choice as I've had an eye on his activity lately all around the platform and I am sure he will do a great job at it!
He will be actively looking for posts from Venezuelan authors to curate, these posts will be submitted to our Discord, checked for plagiarism, quality, frequency of curation on the author among other things (most of these points will improve over time). These posts will then be curated with the OCD accounts.
After he has amassed a good amount of curated posts, he will write a compilation posts highlighting the authors on our @ocd account. Similar to the OCD compilation posts, 100% of the rewards will go towards the author & curator which for now is only @yonnathang so he'll be added as beneficiary to simplify the process as we have a stake system for the SP usually.
To be curated is not just about making a few good posts per week and try to earn as much as possible on them. Steem is an open source platform where activity and effort are rewarded as well, you help the ecosystem out with content, interaction, marketing and onboarding and it will help you back. With #newsteem this will hopefully become even more fair and distributed widely and we hope that OCD is taking another step in the right direction with this initiative.
We have a lot of more news and additions coming up as we are scaling faster than we expected, similar to how the EIP is changing the platform. Thanks for reading and look out for those new updates soon. :)
PS! If someone wants to translate this post into spanish for their readers, please leave me a comment and reserve the right to do so (instead of many starting the translation all at once) and after you get a response and post it we'll reward you with a vote. Thanks!
---