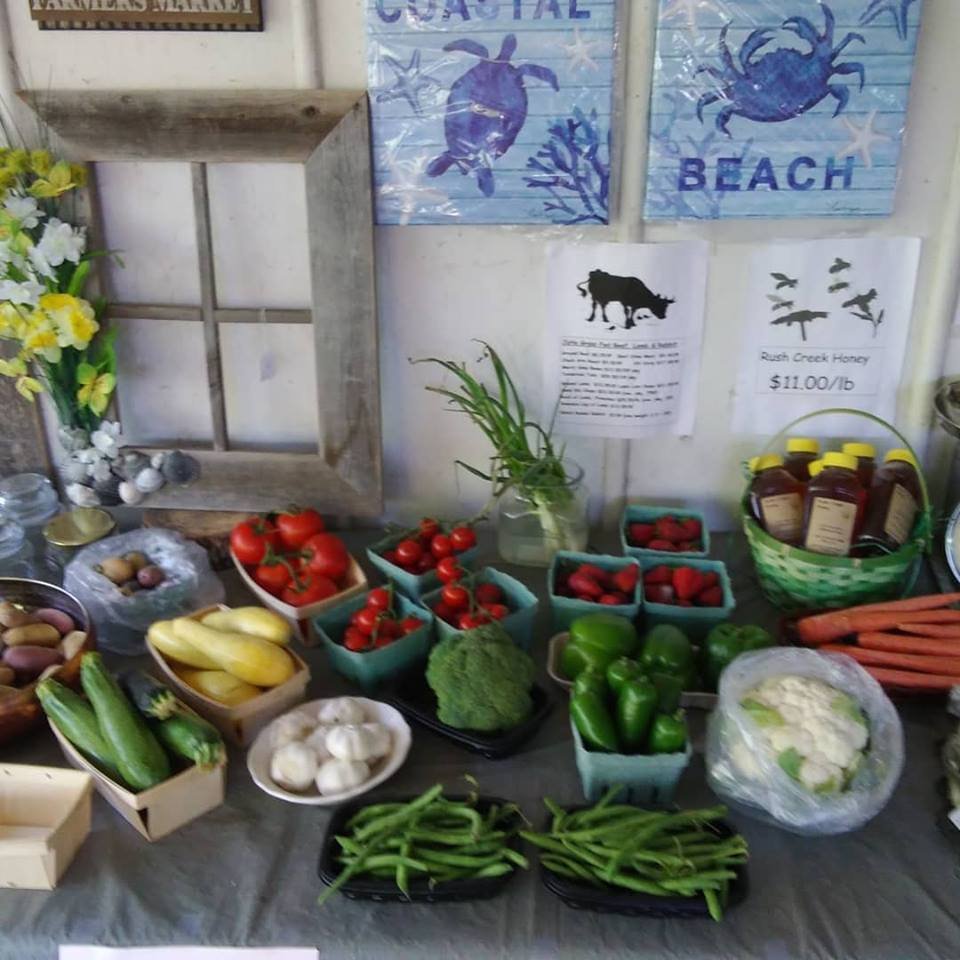 We had our full Market Days stand this past Friday and Saturday, where we offer a variety of goodies to buyers. I've sourced out suppliers for free range organic chickens and their eggs; of grass fed beef, lamb and ranch raised rabbit; local honey and hand poured goats milk soaps. Personally, I source our market pork products, purchasing full loins, which I butcher down into various cuts, or ribs, or whatever looks great and fresh. Bacon, artisan cheeses, salami of varying flavorings. As I've put out calls for local gardeners, but the response is small, I'm also buying up fresh produce and fruit, to fill out the stand. My small gardens are not even a thimble-full, and I knew I'd need supplements.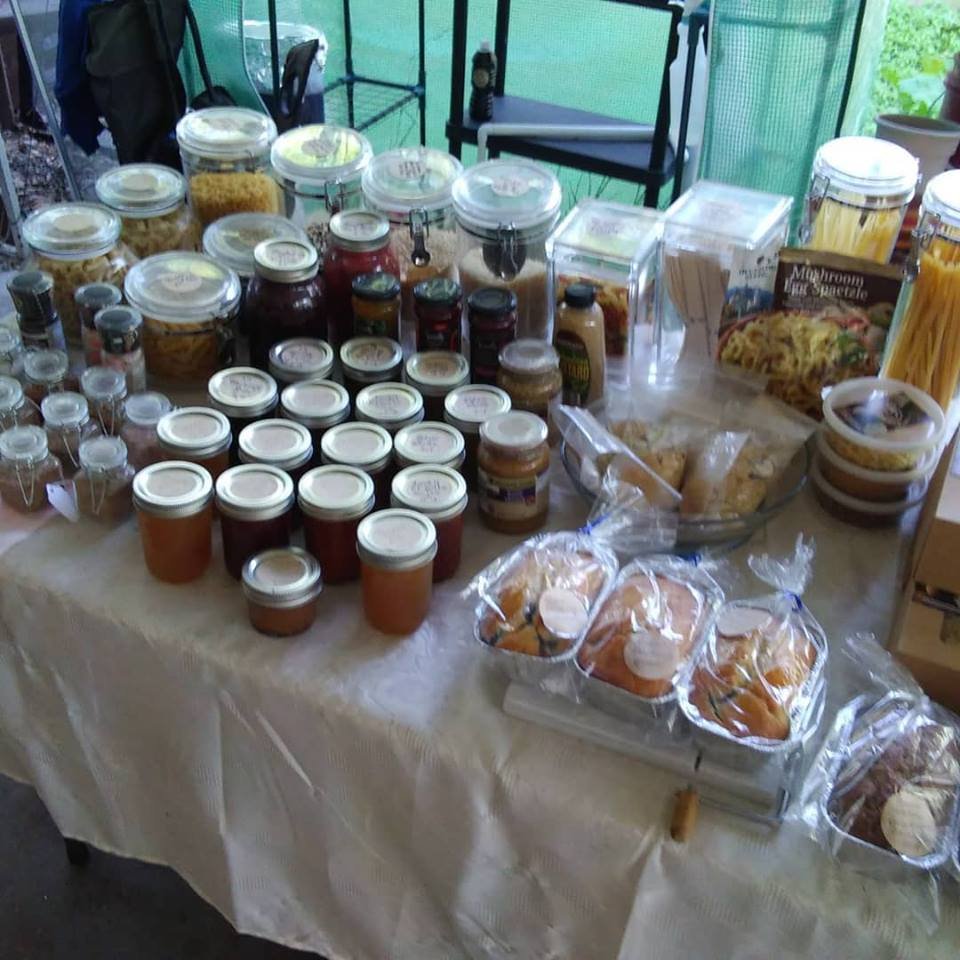 We have bulk grains, for custom pilaf mixes, artisan, Asian and classic pastas and noodles, along with flavor bombs to go with! Almost like having a tiny part of Whole Foods in a tiny market in a town called Corsicana! Hey, I try! I do the canned goodies; as of today, the traffic is light, so we didn't need extras. I dream of the day when we do, and hope to see it real time, where I can feature many creators' products. And, the spice mixes in the apothecaries are my own design. Anyway...some weeks we do well, and others... bwah, wah, wah ,wah waaah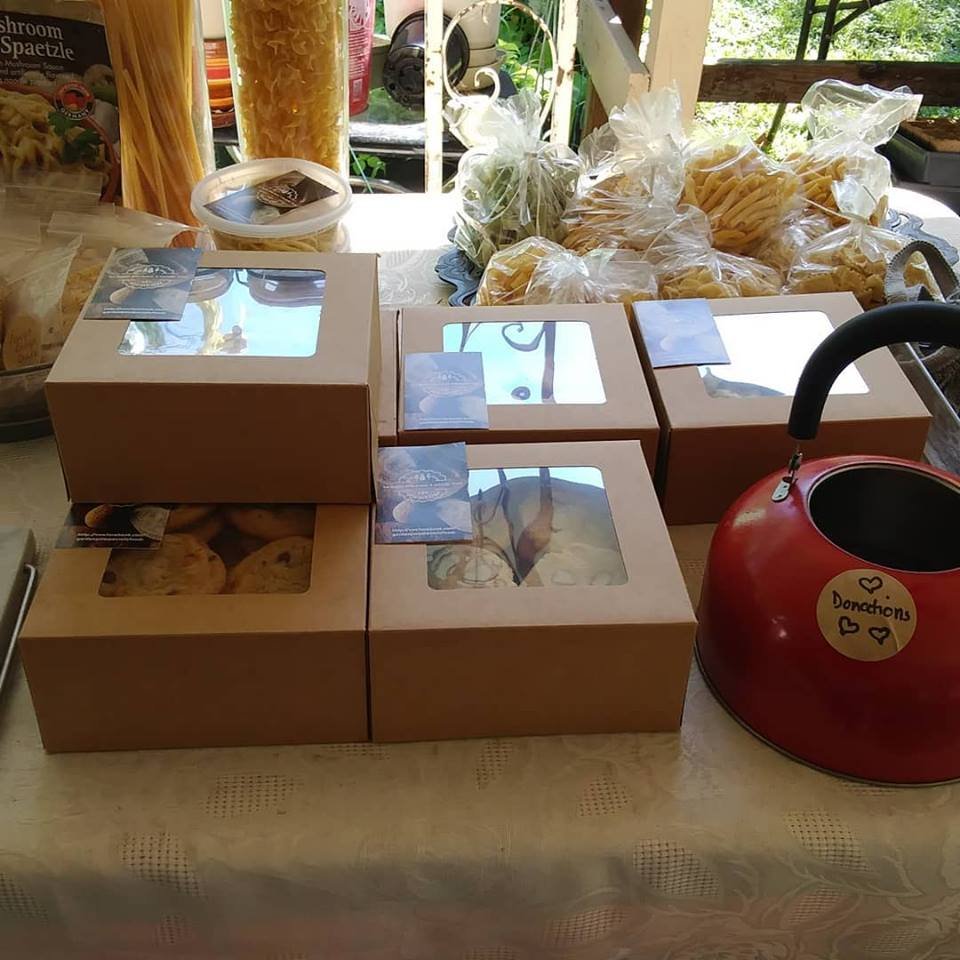 Part of our focus this week was a fundraiser for a local cancer victim, whose wife is a friend of mine...not close, but we've done fundraisers together. My heart bleeds for hers, as they realize life's mortality, while still trying to do the best for their teen-aged kids. When the call is there, we answer it.
We didn't have the traffic I'd hoped for...we never do, it seems. As at times, I feel like I'm beating my head against a cold, dark wall, I know I've already invested too much, both monetarily and emotionally, to say 'quits'! "Goonies never say die!" is my mantra, for more than any one situation, any more!
What am I doing wrongly? I advertise like the others. I don't have a large 'circle'...that's always a huge problem in a clique-ish town. Which this town has always been. We do have a circle of people...some show up, my regulars are there always! The expansion is a trial, though! I try to stay positive, continue to send out invitations. When folks who've not been here before come, they're saying, "now that i know, we'll come back", and that's positive.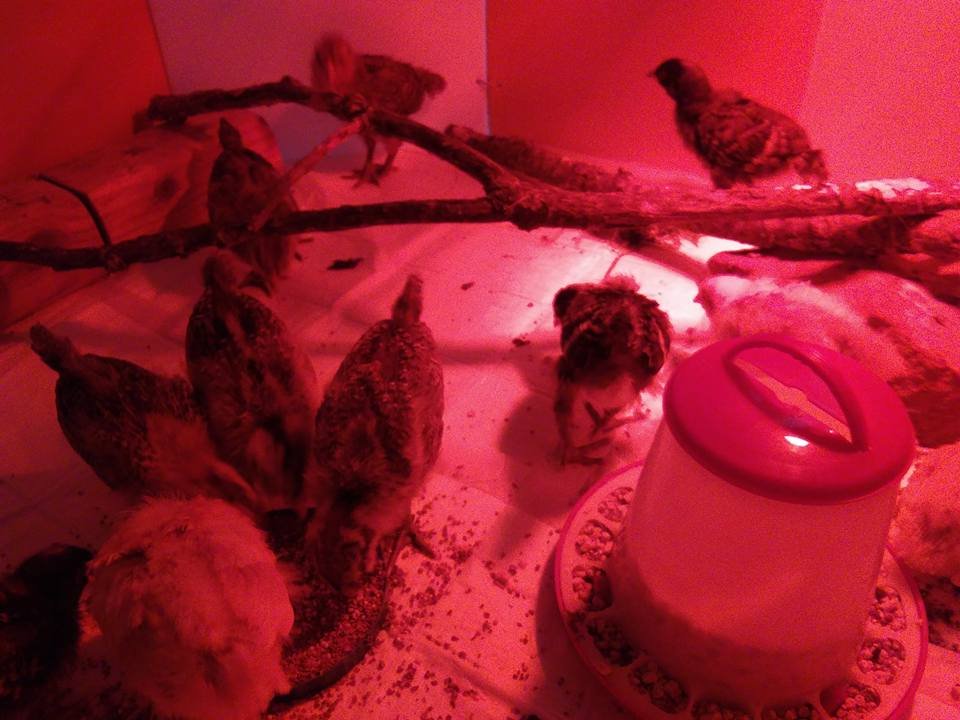 These are my Peeps! And this is last week...this week, they've become a room pen terror! It's time for them to transfer to the coop, now. No, not now...yesterday! they'll be fine outside; it's warmer there than it is in my room, at night...yes, we do run the a/c. I could not do that caveman style, out in the woolies, living! No, thank you!
The "still shot" I tried was a fail...it's time to eat...we'll try again, tomorrow! I've got a few days off, except for watering, weeding,and such...I'm hoping to get in here, some more, in the next few! And, so, in the meanwhile, my friends, Steem on!