Steemfest with family? Have a look at Safari World Bangkok
You're going to Steemfest with your family to enjoy a few extra days in Thailand? So I suggest you to spend a very nice day that will satisfy the whole family! This is Safari World in Bangkok.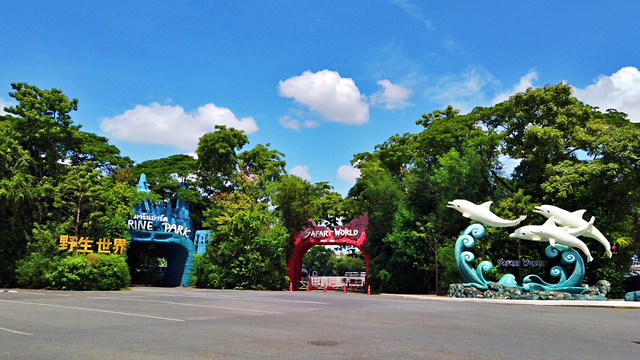 Located in Khlong Sam Wa, 25km from Don Muang International Airport and 40km from Steemfest Hotel, you can take a taxi for a small fee. From Chatuchak district at 25km from the place it cost us 250 Bahts (8.25 USD / 59 STEEM / 7.39 Euro)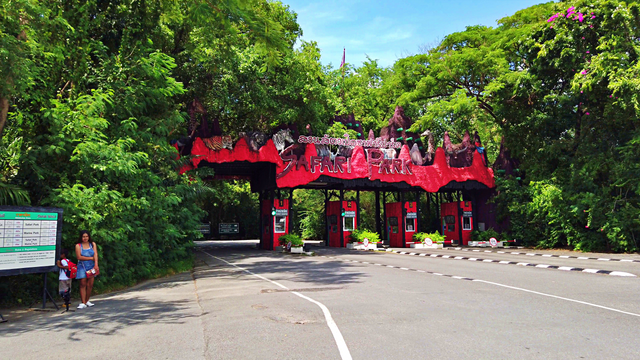 Safari World is 2 theme parks, the first Safari Park offers you show, shuttle/car tour (if you go by car) inside a park where the animals are free (the main attraction, more than a hundred Giraffes but also tigers, bears, kangaroos...) as well as other animals. The second is Marine Park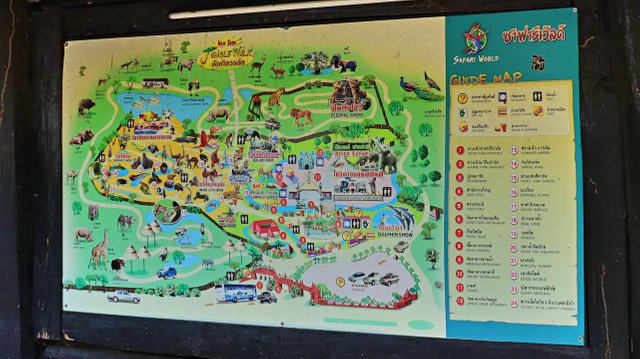 Many shows are available (included with the ticket price), so if you want to do them all you will have to be there at the opening at 9am.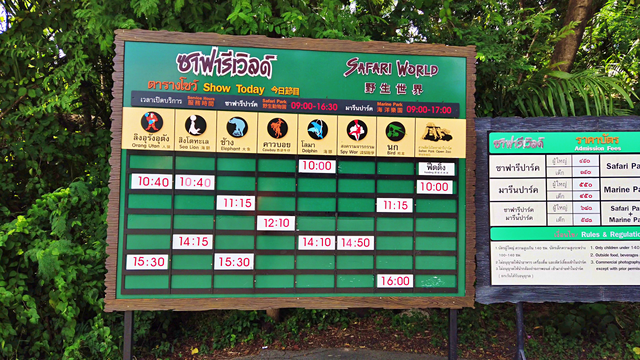 The price of the ticket will depend on the park you want to visit. You can either do only one of the 2 parks of your choice or both (option we chose because this week the weather is fine in Bangkok).
The prices below are tourist prices, if you have a Work Permit take it with you to pay the Thai price. At 2 with an 8-year-old child it cost us 2100 Bahts (69 USD / 493 STEEM / 62 Euro) for the package of 2 parks instead of 4400 Bahts (145 USD / 1033 STEEM / 130 Euro)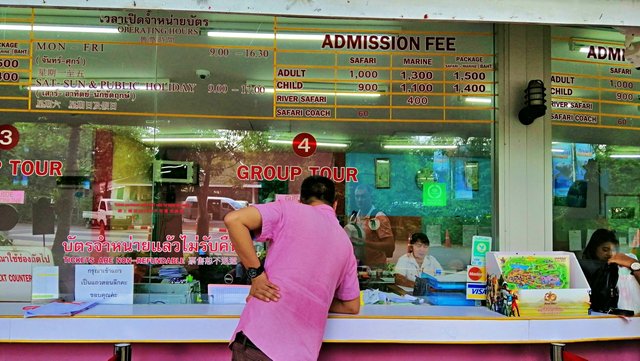 Now it's time for a little overview of what you can see there, starting with the tour in the animal freedom space. If you come by taxi as we do, you have a shuttle that goes around every 45 minutes if I have seen it right and is located right at the entrance (at the ticket offices).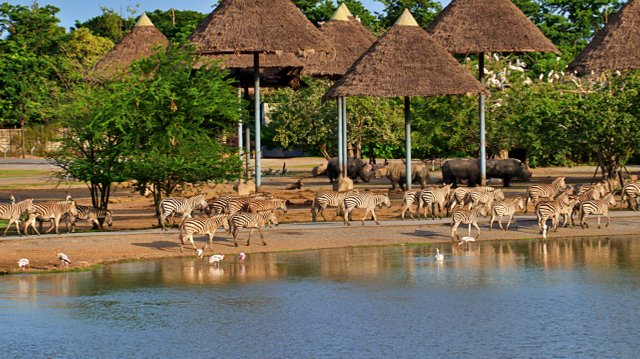 Let's start nicely with our zebra friends. What I found good about the shuttle is that it stops as soon as there are animals nearby so we can take the time to admire them.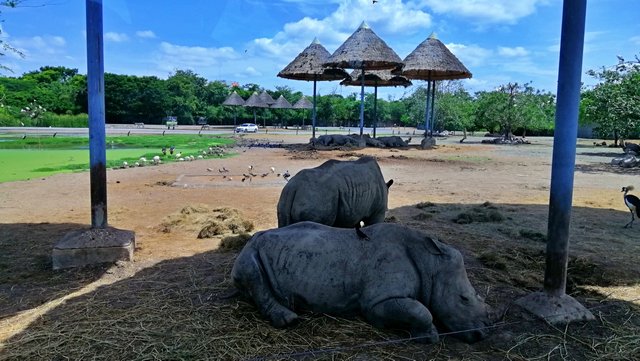 As is the case here with our rhino friends resting in the shade.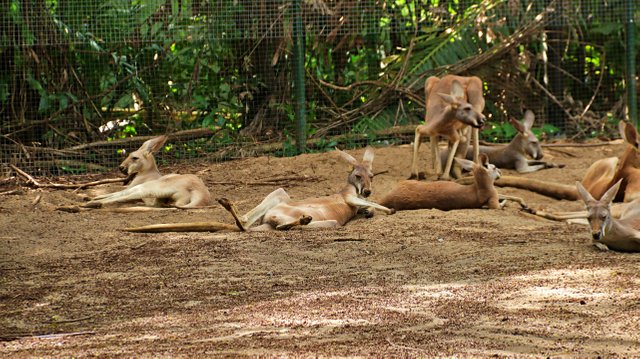 The kangaroos offer us wonderful poses of stars (just like the bears, but for them you will be see in the video)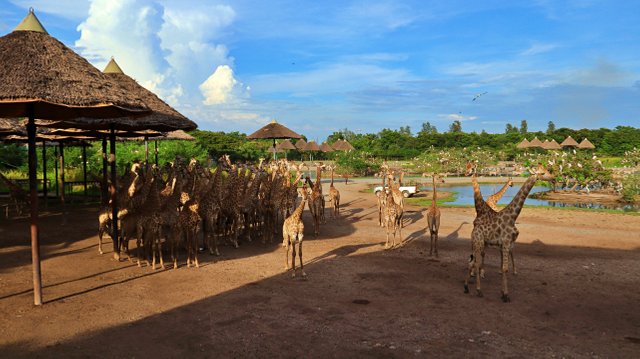 The giraffes are really beautiful and their number is impressive! What is nice is that they have set up a terrace where on the one hand you can see a good part of the reserve and where you can give food (to buy on the spot) to the giraffes.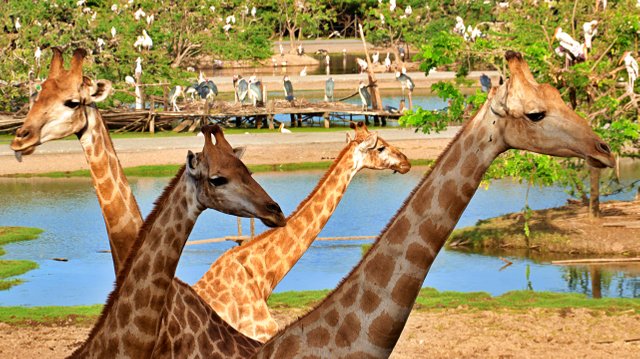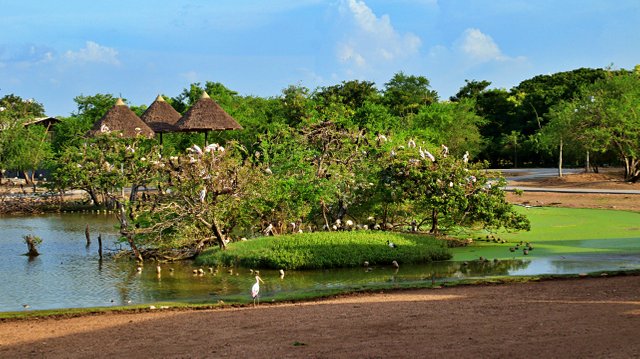 You can also admire many imposing birds in freedom (other very colorful ones being in the park itself)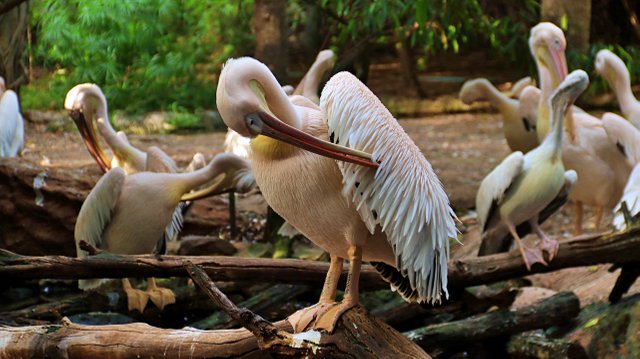 But I've already shown you too much, let's save some for the video I'll make when I get back from our little trip to TAK in 2 weeks.
It is now time for a first overview of the rest of the 2 parks to give you a little more interest.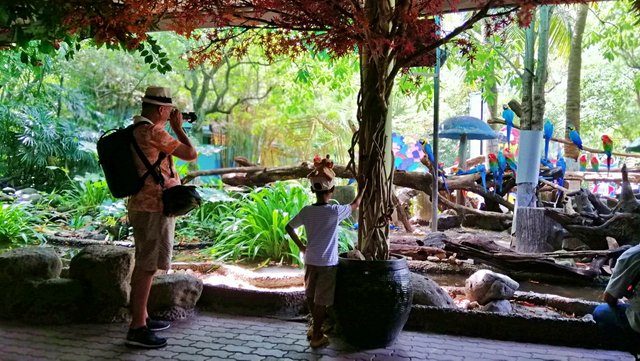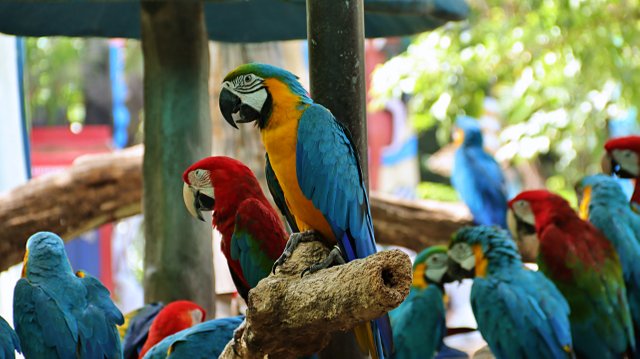 At the entrance we are warmly welcomed by wonderful parrots who are very happy to inform you of their presence.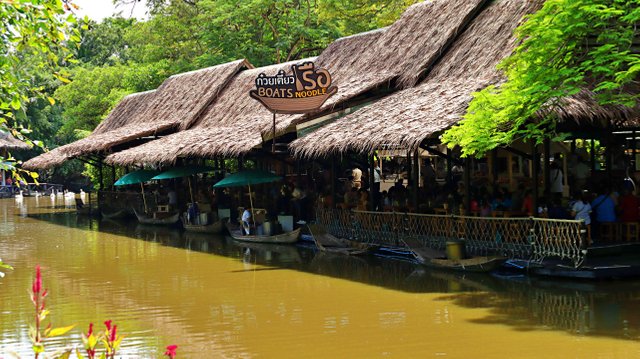 Don't worry, you won't starve to death with a splendid Food Court at the right price.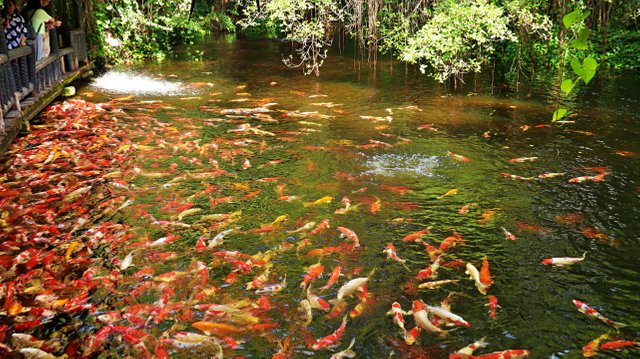 Else you can also fishing (it's a joke of course)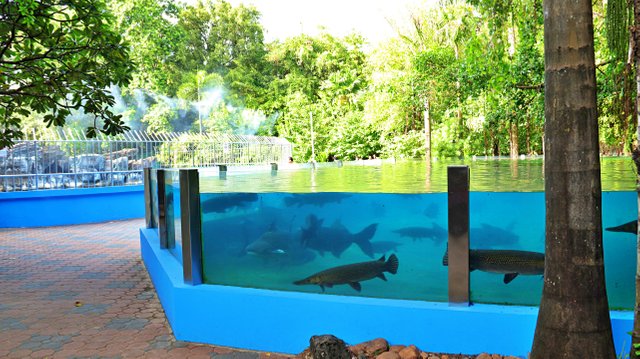 In the Marina Park you will see many open aquarium or space for all kinds of marine animals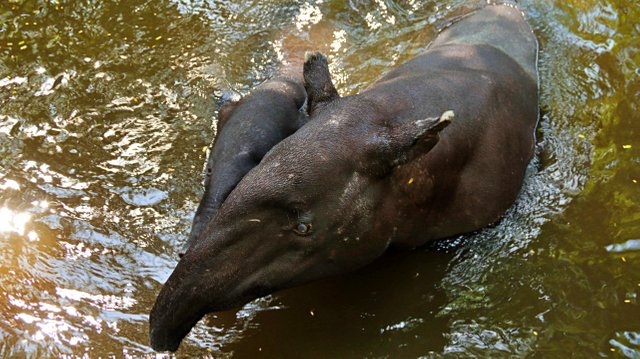 If you manage to overcome all the 2 parks in one day then congratulations to you Hahahahaha, for our part we missed a few extra hours.
Same as before, let's save some for the video... and let's go see some of the shows.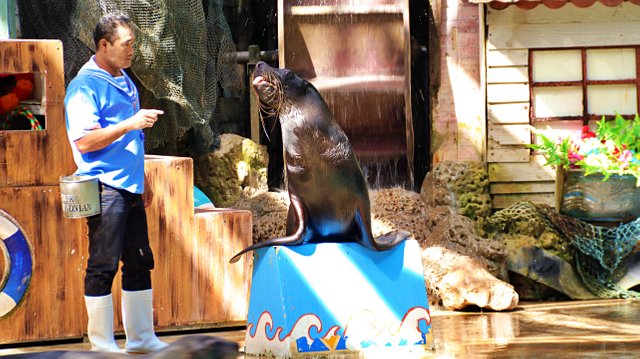 There is something for everyone and with all kinds of animals (dolphins, sea lions, birds, elephants etc.....)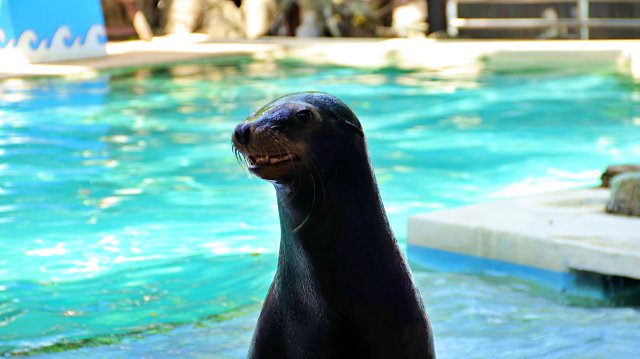 We only saw 3.5 of them but they were all really nice!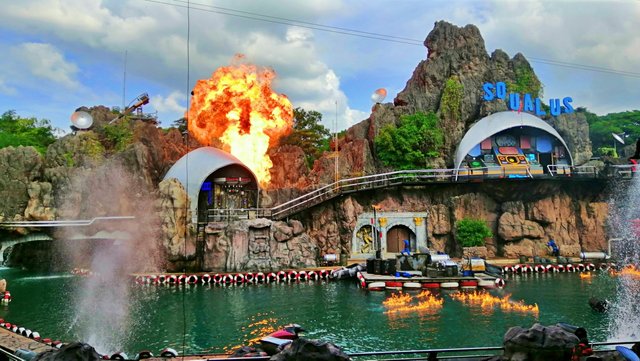 Not to mention a magnificent James Bond show
Small dedication to @roelandp for a nice place to do with the family. A small addition also to my comment about rules in Thailand, every day at 8 a.m. and 6 p.m. in the evening if you are outside or in a public place and you hear the national anthem the rule is that you have to stand up and be still. It is of course in good taste to do the same during this short moment.
If you liked a small
[ Upvote / Follow / Resteem ]
is welcome ;) @imtase
And for those who go to Phuket after Steemfest you can take a look at some of my previous posts
Rawai 🌴 landing 🏖️ pier & Fish 🐟🐡 market 🦑🐠 [Phuket, Thailand]
[Discovering Phuket] - 🍗🍔 Old Town Night Market 🍲🍣 in Walking Street