What on Earth is Happening with Mark Passio


@PatrickALeach and Carmen Carangi (@chickencaam) have been highly involved and working with Mark Passio (@mpassio) over the past couple of weeks.
The @stateofanarchy has joined forces with Mark in an effort to aid him in the bringing of his latest projects into manifestation. Mark has been prepared to begin continuing his work in an even bigger and more engaging format with a Weekly Live Video Cast of What on Earth is Happening.
His aim is to pick up right where the WOEIH Podcast left off, and he explicitly states that he already has at least 5 years worth of content ready to go, waiting to be delivered! But he needs our assistance!

"Without receiving a little bit more assistance in-house, the show is gonna be on hold indefinitely, and I'm not gonna be able to go live with it right now, as it stands" - Mark (@mpassio)
---
---
We also talk Mark's Massive Content Exodus to Steemit, The Super Exciting SteemFest in Kraków, Poland (Nov 7th to Nov 11th, 2018), which all three members of TSOA will be attending this November. Mark has expressed his vehement disinterest in traveling by plane so @PatrickALeach, @chickencaam, @sonnymazzone, and @mpassio might be traveling there by Land and Sea!!!
ARGH MATEYS, ANARCHY ON THE OPEN WATERS!
We also got the inside scoop on The Fallout between Mark and @Anarchapulco, as well as a potential resolution and a burying of the hatchet between @mpassio and @JeffBerwick.
I (@chickencaam) personally feel like that would be the most enlightened, and compassionate thing that both of them could do for the Freedom Community as well as Humanity at Large! I agree with @mpassio when he states in the video-
"I'm very open-minded to resolving this conflict, because I don't hold grudges at all. The last thing I wanna do is hold grudges when we're already too divided. We need to be on the same page working together to achieve a true @stateofanarchy" - Mark (@mpassio)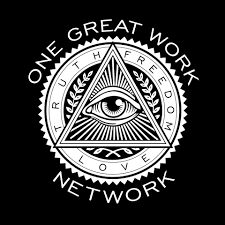 We here at TSOA couldn't agree more!
---

Instagram: @thestateofanarchy
Website: http://thestateofanarchy.com/
YouTube: http://bit.ly/TheStateofAnarchy
Statebook: http://bit.ly/TheBookofAnarchy
Steemit: @SonnyMazzone @chickencaam @PatrickALeach


Bitcoin: 17w77NVmtTxj78d1Dnx3vh5FjwHvzpkts8
Bitcoin Cash: qzvxljvm82hywnrsdv6vqd9m2zjj207y65fc04f2w5
Binance: 0x49e06218d5D05923F0e442265cD2A419D4d17C4D
Dash: XqVzxHF6wi1F9uA8vc8hhWZFyqLgjZCbH7
Ethereum: 0x49e06218d5D05923F0e442265cD2A419D4d17C4D
Lisk: 13974177123382109591L
Ark: ALVqR9qiEwRbHBcZ7kuw5Xwqqzd4nXSMDc
Monero: 458xXh879UPVHNjDmShgPXPtHbYdCVBSE5L5kZ1CnJYuMGLNqZiGPqB9XDSms5RqVBjHNfgxMfo6d6oNjFYKEG1iA7UmRp3