Travel day in Islamabad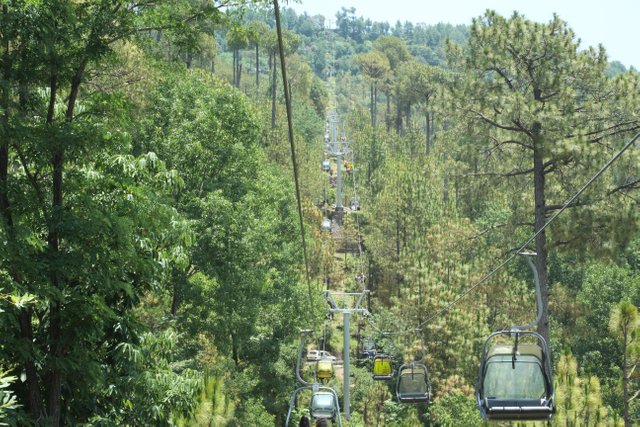 Recently I visited the Federal capital of Pakistan Islamabad and a nearby city called Murree, it was a two day trip and on day one we went to the Murree hills to ride on the lift chair. It was a fun experience getting to experience nature from a chair moving us at a height first off we were on an open chair seating two persons it was a 15 minute route towards a junction after that we had to stop at a destination from where cabins would take us at greater height maybe because of the extreme height surge open chairs weren't preferred and so an eight seater cabin took us to our last destination at the highest point. The whole round trip was about 2 hours long and we enjoyed every bit of it.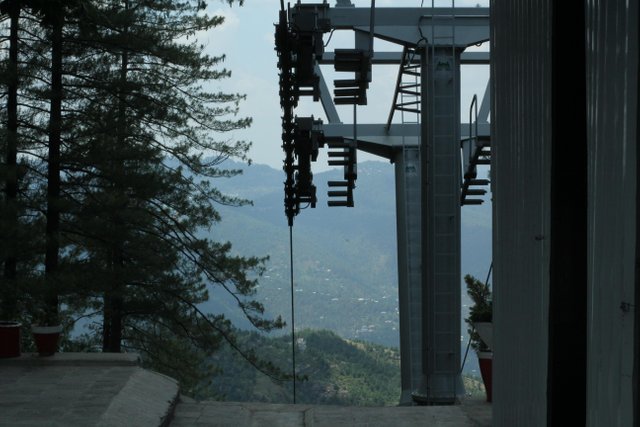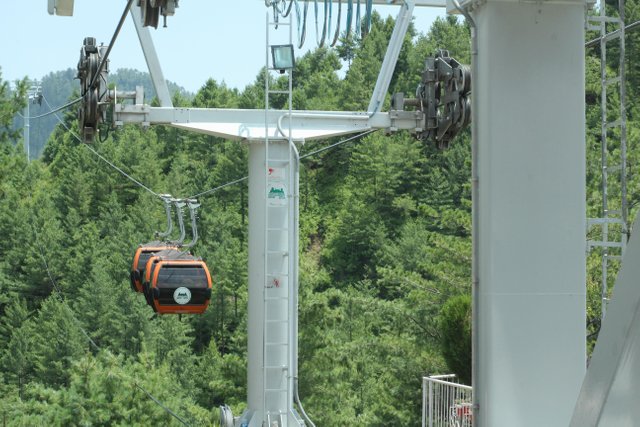 After getting down from Murree we saw some monkeys roaming around and gave them some fruits they were quite excited to receive free food without any struggle this was a chance to get a few shots from my camera. It was noon and we ate lunch from a nearby Dhaba (a local restaurant) the food was really amazing and then decided to head back to the capital again.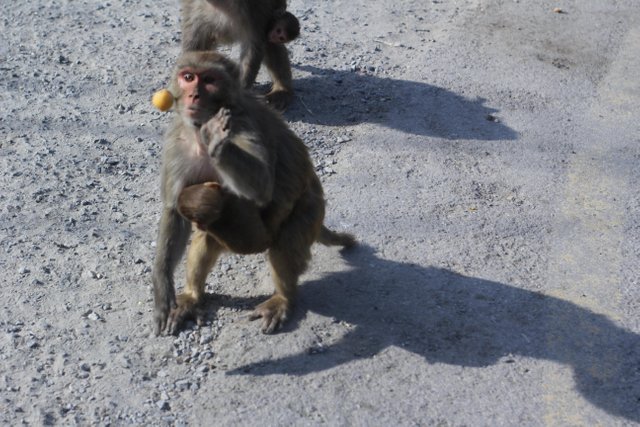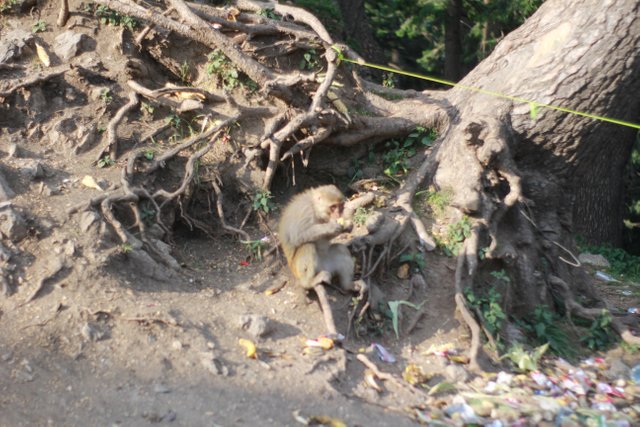 Pakistan's capital is one of the most beautiful capitals ranked in the world famous for its greenery and natural beauty, although I couldn't get the pictures but my driver took us on the main junction from where the Parliament house, Supreme Court and Prime minister House could be seen, it was the first time I was seeing these historic buildings. Couldn't get the pictures because of security reasons unfortunately.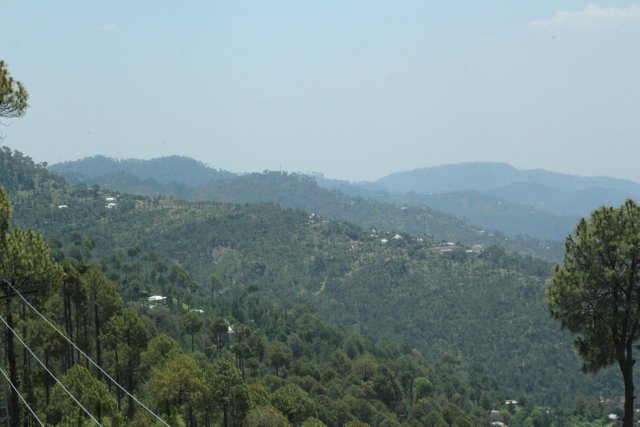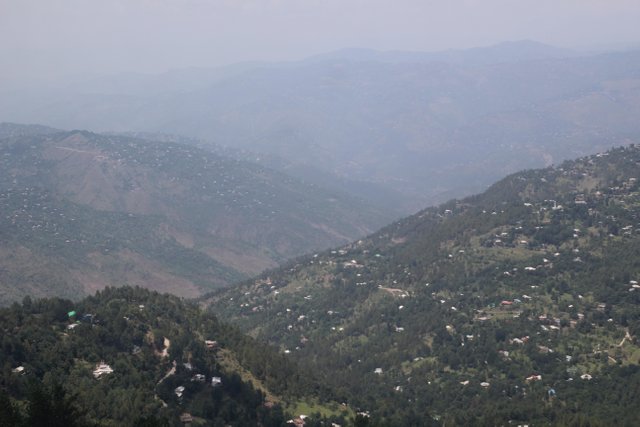 Lastly we visited the Faisal mosque which has become a sort of a tourist attraction, people come from far to go inside the mosque. It was built by King Faisal the former king of Saudi Arabia and so the name suggests, well we prayed the evening Namaz there and decided to rest a while. After the sun had set we moved towards our hotel to sleep as tomorrow was also a busy day to travel.