Lines can lead us?
Yeah, why not. It's better to follow a line to reach our destination easily. It's like a peace of mind to find a line what we can follow, we don't have to create our own, we don't have to struggle. Or are you up to create your own lines? It's not like we always have to follow the lines, we are always open to creating our own!
This photo contest theme of @neoxian-city is really wonderful. I may not see the destination but the beautiful lines are great to see for sure.
It makes us curious to see the photos of leading lines, no? Whether it's a bridge, a road or some lines of nature. Sometimes when I see a picture of an empty road with a 'leading line' it feels like to explore the destination, where the line is taking us.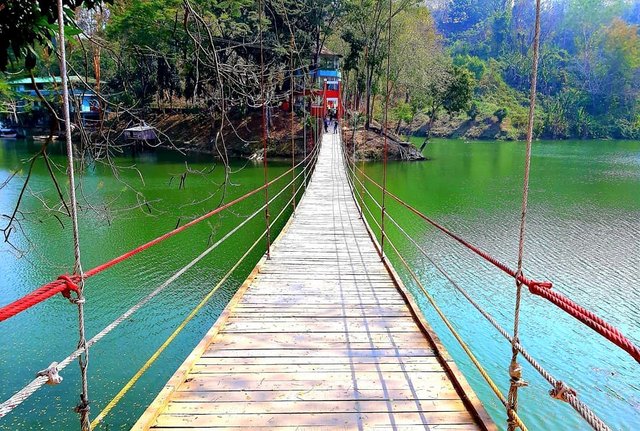 So, here is my entry!
This place is called 'Rangamati'. It's located in the South-Western part of Bangladesh. We call this bridge "Jhulonto Bridge" in our native Bangla which means Hanging Bridge. It's a popular tourist spot and a must-go destination. The place is surrounded by natural beauty. There are hills around the bridge, some beautiful waterfall, and crystal clear water of the river.
This is one of my good old captures. I visited the place almost eight years ago. And captured this with Canon EOS 500D as per I remember. I did a little color correction to make it look more vibrant.
THANKS FOR READING
Much Love

Who I am?
I'm a Mom of a toddler son, have a vast experience working with HR in a multinational organization. Also, I have a good knowledge of Public Administration. I'm life & nature enthusiasts, eager to learn human psychology, trying to live mindfully and a positive learner.


Find me on other Social Places
Twitter Facebook Discord
Proudly supporting