BLOCKCHAIN BOOTCAMP NYC: ORIENTATION & ENTRANCE EXAM 10/18 FRI. COURSE IS 10/21/19 - 11/04/2019 6:00-9:00PM 2 WEEKS
LOCATION TBD(provided upon registration)
---
---
---
THE MOST COMPREHENSIVE/IMMERSIVE, NON-RIPOFF CRASH COURSE (AFTER SEEING A BUNCH OF GREEDY BASTARDS CHARGING RIDICULOUSLY HIGH FEES FOR SUBPAR; BELOW AVERAGE SERVICES IN "EDUCATION") I GOT FED UP & SO IF YOU'RE INTERESTED IN AN IMMERSIVE, 2 WEEK, 16 CLIENT CAP (no we don't take anyone who pays... first there's an entrance exam; which is administered after a 3 hour orientation CRASH COURSE followed by an exam on 10/18/2019)
---
---
---
ANYONE IS FREE TO ATTEND THE DATES FOR EXAMS; JUST CONTACT ME ON TWITTER/LINKDELN @A1MTARABICHI -- IF YOU SCORE ABOVE 80 ON THE FREE* ENTRANCE EXAM- YOU MOVE ON TO WEEK 1 THE FINANCE; SCORE ABOVE 80 ON W1D5, MOVE ONTO W2 (IF YOU FAIL TO SCORE ABOVE 80 ON W1 YOU GET 3 CHANCES TO RETAKE THE EXAM AND IF YOU FAIL TO SCORE ABOVE 80 EVERY TIME THEN YOU WILL CHOOSE BETWEEN A 50% REFUND OR RETAKING THE COURSE AT MID QUARTER 12/15/2019**) FOR PASSING THE ENTRANCE EXAM QUALIFIES YOU AS A CANDIDATE FOR THE ENTIRE CURRICULUM WHICH CONSISTS OF 10 DAYS MON-FRI FROM 6-10 PM 32 HOURS A WEEK 70 HOURS TOTAL INCLUDING EXAMS.
---
YOU ARE GIVEN HYPERBOLIC & SPECIFIC LECTURES ABOUT ALL THINGS PERTAINING TO THE HYDRA THAT IS CRYPTO/BLOCKCHAIN....THE HYDRA BEING: TECH/PYTHON/API SOURCE CODE SMART CONTRACTS, NODES, ETC.-- CRYPTOGRAPHY/BLOCKCHAIN, HOW IT WORKS, -- AND LASTLY; FOREX EMA 8,15,21,50 SWING-TRADING CRYPTO/STOCKS/EQUITIES/BONDS & MORE. (OPTIONS TRADING) TAUGHT TWICE QUARTERLY WITH A FIRST COME FIRST SERVE POLICY.
---
---

---
THE easiest way to contact me would be through DM on Twitter or LinkedIn or perhaps emailing me at my business email contact info is the same for Twitter/LinkedIn/TradingView/Gmail @a1mTarabichi

---
This is a two week intensive/immersive CrashCourse being taught by yours truly && Fragrance Chen of Transamerica financial solutions whom partnered up with me For this endeavor as we are educating and help spreading awareness/integrating users.
---
This is not your typical crash course. And that you will receive a roughly $500 worth of utilities & information that are relevant to each lesson. Anybody claiming that their expert at Crypto/Blockchain or that they can teach this crash course for any amount of money may be lying or may be telling the truth but I am telling you they are not nearly as qualified nor is their curriculum nearly as rewarding or comprehensive top by professionals who know as much is me and Mrs. Chen.
---
Then again don't take my word for it; talk it's cheap. My track record speaks for itself just take one look at my @a1mtarbichi Twitter/Linkdeln/Tradingview.
---
*As for Mrs. Chen well she's got over 25+ experience as a financial advisor / broker / consultant and institutional investor for one of the most prestigious international finance conglomerates in the world.*
We limit each course to 16 clients / students only; un like those other clowns on eventbrite we are making sure you are getting the best bang for ur buck or your money back*

Please email me at a1mtarabichi@gmail or contact me via DM via twitter or linkdeln for further info. Initial seminar with admissions/entry exam free , included & required. We do not take just anybody. You don't have to know anything about crypto or talk or finance or Blockchain for that matter but you do have to be able to show that you are prompt professional and have an eagerness to learn and that is the purpose of the initial seminar again contact me for more info.
Email for testimonials and further info at anytime or DM on Twitter/linkdeln: @a1mTarabichi

You will see what each day exclusively focuses on with week one on tech and weak to finance you will be perfectly ready to be capable of EMA8,12,20,25,50 forex trading, mining, developing both indicators on tradingview via pinescript, developing cryptocurrency tokens via ERC20 smart contracts, developing your own blockchain network using Python && my 10 Crypto Commandments (public version accessible through my linkdeln yet private booklet provided to 16 students on W1D1)

Read above and below carefully.

WRITTEN BACK IN APRIL. THINGS HAVE CHANGED SINCE THEN. COST NOW $1000; CAP AT 16 STUDENTS, ENTRANCE EXAM & ORIENTATION WILL BE ADMINISTERED FROM 6:00-9:00PM IN (TBD - LOCATION PROVIDED AMONG REGISTRATION) ON 10/18/2019 NEXT FRIDAY
---
I can assure you that this is a diamond in the Ruff and a steal for what we're offering we have not heard yet a single complaint in the 3 curriculums covered. In fact now that our budget has increased we will be able to teach with a better venue as we have procured a new lecture suite/office, as well as 3 Employees including one proctor who is versed enough to assist us and an administrative assistant as well as a secretary/account manager to help us with scheduling and orientation.
---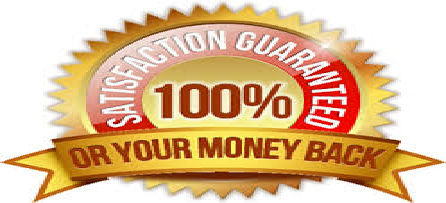 ---
COURSE IS TAUGHT TWICE EACH QUARTER; AT THE START & MID-QUARTER USUALLY. FIRST COME FIRST SERVE. AFTER LAST COURSE COMPLETION, DEMAND HAS BEEN EXORBITANT. FIRST COME FIRST SERVE. EVENTBRITE LINK BELOW
---
#FULL DESCRIPTION ABOVE
---
THIS TWO WEEK CRASH COURSE WILL HOST AN ORIENTATION ON FRIDAY 10/18 (NEXT FRI) AT 6:00PM WHERE YOU WILL BE GIVEN A BRIEF LECTURE FOLLOWED BY AN ENTRANCE EXAM. MUST SCORE ABOVE 80 TO ATTEND THE COURSE ON THE MONDAY (WEEKEND AFTER) ON 10/21/2019 WHICH WILL RUN FOR TWO WEEKS FROM 10/19/2019 - 11/04/2019 THERE IS AN ORIENTATION/ENTRANCE EXAM AS WELL AS AN EXAM AFTER WEEKS 1 & 2 THE PURPOSES OF THE EXAM ARE TO ENSURE THAT ALL CLIENTS A) TAKE THE COURSE SERIOUSLY AND AREN'T ABSENT B) THAT ALL STUDENTS ARE CAPABLE AND QUALIFIED TO EARN THE C) CERTIFICATE WITH LETTER OF RECOMMENDATION & SIGNATURES GRANTED AT THE END OF W2D5.
---
PLEASE DO NOT REGISTER IF YOU ARE NOT SERIOUS. THIS COURSE IS LIMITED TO 0/16 CLIENTS ONLY AS EACH AND EVERY INDIVIDUAL MUST BE GIVEN MAXIMUM ATTENTION & ALL QUESTIONS/CONCERNS ADDRESSED. CONTACT ME ON TWITTER/LINKDELN AT
@A1MTARABICHI
OR EMAIL ME AT A1T
[email protected]
(PERSONAL)
[email protected]
(BUSINESS)
---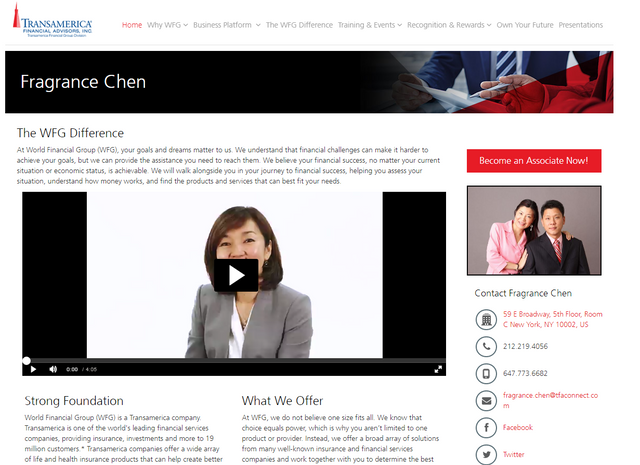 ---
THE CHOICE IS YOURS. REGISTER WITH ONE OF THE OTHER PLENTY COURSES YOU SEE AND WASTE YOUR MONEY. TAKE MY COURSE, LEARN EVERYTHING ABOUT FINTECH/BLOCKCHAIN FROM WHITEPAPERS TO NODES, TO SMART CONTRACTS, TO P2P NETWORKS, TERMINOLOGY, MUCH MORE (CHECK IMG FOR CURRICULUM) AND MOST IMPORTANTLY: HOW TO FOREX EMA[8,12,15,21,50] TRADE!
---
THIS COURSE IS ONLY $1000!!! A STAGGERING CONSIDERING THAT THROUGHOUT THE COURSE YOU WILL BE GIVEN A COLD STORAGE HARD WALLET (LEDGER NANO S) DURING TECH W1D4 AS WELL AS A 1/10 OZ. ($160 MARKET VALUE + $30 IMPRINT) GOLD COIN WITH THE BTC LOGO ON IT.
---
*THE UTILITIES PROVIDED TO CLIENTS/STUDENTS THROUGHOUT THE COURSE PARALLEL JUST WHAT THE LESSON OR LECTURE OF THAT EVENING IS: I.E. THE LEDGER PROVIDED WHEN LEARNING ABOUT PRIVATE KEYS, THE HISTORY OF MONEY & WHY IT MATTERS, REGULATION / AUTONOMY, PRIVACY COINS, ETC. AND THE GOLD COIN IS GIVEN TO ILLUSTRATE THE CONCEPT OF MARKET CAP -- WHY & WHAT IS IT? WHY IS THERE ONLY 21,000,000 BTC? WHAT IS HYPERINFLATION?*
---
PLEASE CONTACT ME FOR ANY QUESTIONS OR CONCERNS. I HAVE BEEN EXTREMELY BUSY LATELY SO I DID MY BEST TO UPDATE AND EDIT THE POSTING; FORGIVE ME IF THERE ARE ANY MISTAKES OR ERRORS -- JUST DISMISS THEM AS THIS WAS ORIGINALLY WRITTEN DURING THE SUMMER & SO FAR, HAVING TAUGHT JUST TWO CRASH COURSES, THERE HASN'T BEEN A SINGLE GRIEVANCE.
---
CONTACT ME AT [email protected] (PERSONAL) [email protected] (BUSINESS) FOR ANY QUESTIONS, CONCERNS, INQUIRIES, OR ANY INFORMATION AT ALL.
THINGS WILL MOVE QUICKLY AS THE ORIENTATION/ENTRANCE EXAM IS NEXT FRIDAY; THE COURSE BEGINNING THE MONDAY AFTER.
---
FIRST COME FIRST SERVE!~
---
TICKETS SOLD: 0/16
---
---
---
AT $1,000 A TICKET - my own EXPENDITURES (16,000 - 7500 EST.) -40% = how much I make. JUST TO GIVE YOU AN INDICATION THAT THERE ARE OTHER THINGS MORE IMPORTANT THAN MONEY; ESPECIALLY PERTAINING TO THIS COURSE. HOPEFULLY IT WILL ALSO PROVIDE SOME CONFIDENCE IN THE NOTION THAT I DON'T NEED THE MONEY BECAUSE I CAN MAKE MUCH MORE TRADING; THERE IS A NUMBER OF VARIABLES & REASONS WHY I AM DOING THIS TWICE EACH QUARTER YET THE BIGGEST IS PERHAPS MARKETING/NETWORKING.
---
*I EARN ROUGHLY $8500. FRAGRANCE TAKES HER 25% & I DONATE 15% (5% EACH) TO THREE CHILDREN'S CHARITY ORGANIZATIONS: ST. JUDE'S / UNICEF / IRC (INTERNATIONAL RESCUE COMMITTEE) AS I ALWAYS DO & ALWAYS HAVE SINCE I STARTED THIS BLOCKCHAIN/CRYPTO ADVENTURE IN 2014.*
AGAIN; PLEASE CONTACT ME IMMEDIATELY FOR ANY QUESTIONS OR CONCERNS.
TWITTER/LINKDELN/TRADINGVIEW/STOCKTWITS
-@a1mtarabichi
---
***STEEMIT*** -
@crypt0w1zmt
PEACE & LOVE ☮️
---
---
---
***REFUNDS ARE GIVEN ON A CASE-BY-CASE BASIS. IF YOU ATTEND THE COURSE AND YOU NEVER MISS A CLASS, YOU TRY HARD & SHOW THAT YOU ARE SERIOUS OR HAVE A FAMILY/SERIOUS EMERGENCY (YOU MUST PROVIDE EVIDENCE) I WILL GRANT CONTINGENT ON CIRCUMSTANCES. I AM KILLING TWO BIRDS WITH ONE STONE. THIS HELPS ME EARN SUPPLEMENTAL INCOME BY FREELANCING WITH NO-RISK ALL-REWARD GAINS FOR INVESTMENTS AND MORE IMPORTANTLY, I AM DOING THIS FOR NETWORKING / EDUCATIONAL PURPOSES.***