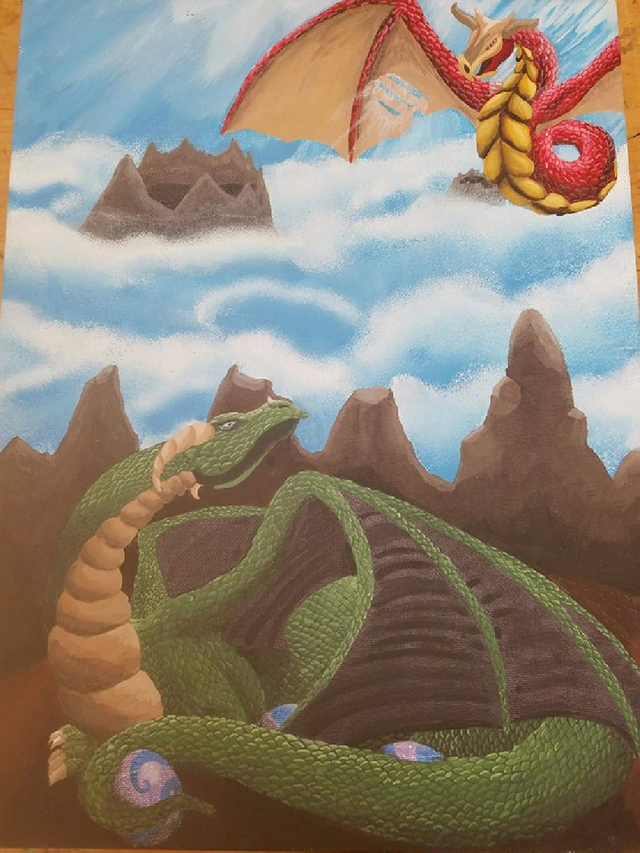 Dragon is the head mascot in the four sacred spirits, it has power and mystery. Appears in both Eastern and Western culture. The question is, is dragon a product of imagination or ever existed on earth?

Dragon in human imagination.
Dragons are always considered fictitious animals or exist only in legends, is this true or false? Currently the only creature that exists and is called a dragon is a giant reptile in Indonesia - Komodo Dragon.
Recent Western scholars have confirmed the existence of dragons on Earth. Specifically, on the famous Discovery Channel, Discovery has a program about the mystery of dragons.
It refers to the traces of dragons, they have appeared since the Cretaceous period (at the same time as dinosaurs and reptiles).
They have the characteristics of dinosaurs but have wings like lizards, primitive wings that cannot help it fly. But by living near volcanoes and eating minerals that contain a lot of methane.
This makes the wings and body lighter, thus making it easier to fly like a bird now. People also explain why they can spray fire as we know it today.
This is because they spray excess air with high pressure, chemically reacting with oxygen in the air to cause them to explode and create flames.
Later when encountering great genocide, dragons adapted by evolving into crocodiles today.
However, there are different things, one of the different things, these dragons have existed and dominated the world for a long time.